Your Private Office: A Getaway & Sanctuary Amidst Turbulence and Uncertainty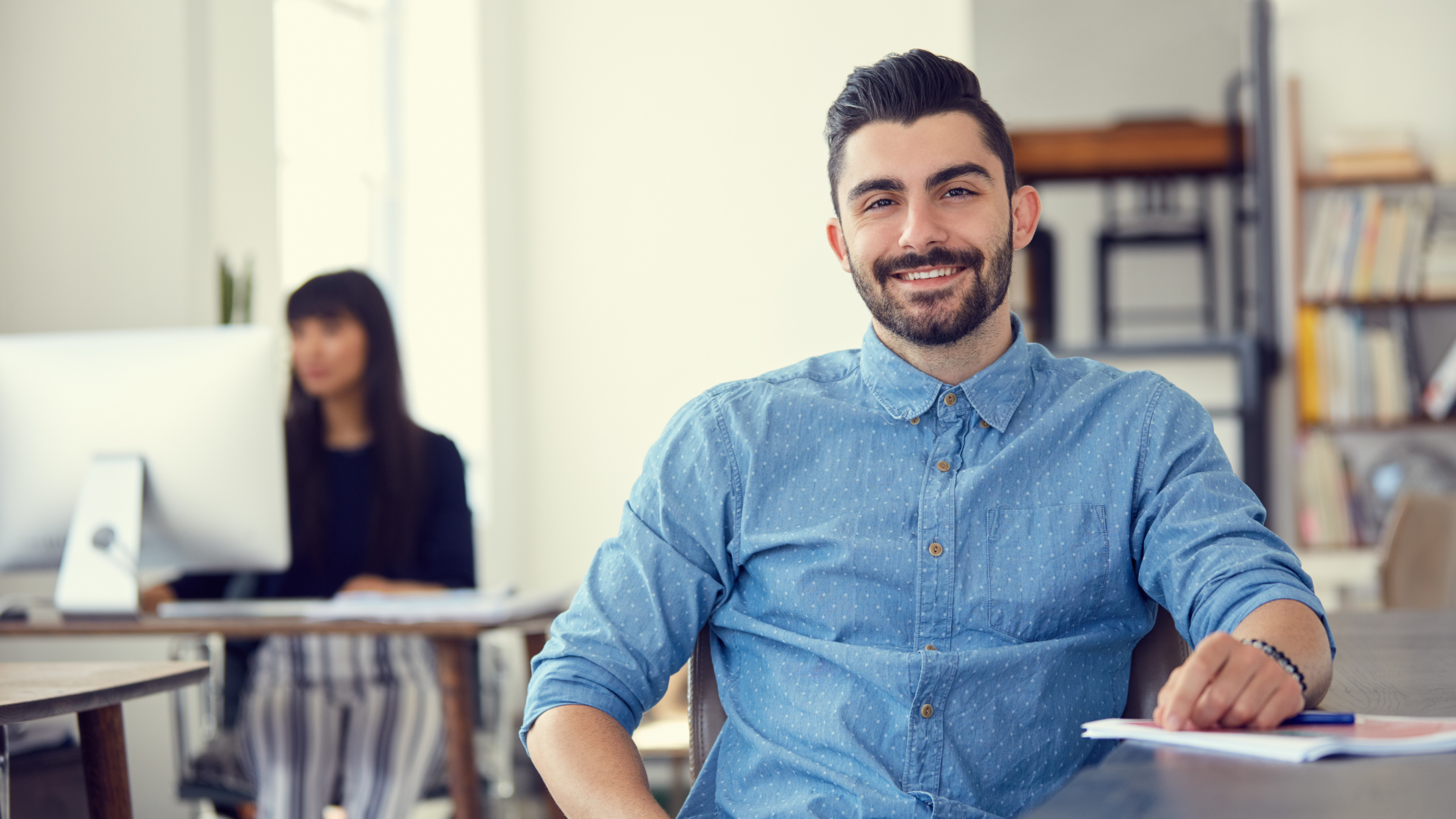 Your Private Office: A Getaway & Sanctuary Amidst Turbulence and Uncertainty
2020 has been a year full of lessons and uncertainty for businesses. While it has reinforced the need to embrace remote working, it has also brought to life the glaring challenges associated with remote working, among them, having a healthy work-life balance that enables you and your business to thrive.

At a time when everything seems to have turned on its head, you need a space that allows you to unlock your creativity, unleash incredible ideas, and power your business through the dark economic times.

For many, that safe space and getaway has become a private office. With a mix of ambient interiors, reliable virtual services, and professionally-staffed to fully support you, private offices have emerged as a unique place where you can enjoy peace and tranquility and, most importantly, get your most productive work done.

In The Company of Like-Minded Professionals and Industry Experts

Many entrepreneurs and industry movers and shakers are finding private office spaces the ideal solution to keep their empires running while maintaining a healthy work-life balance. This solution allows you to mingle and pique the brains of industry leaders and charismatic entrepreneurs, exchange ideas, and chart new territories in business.

Especially throughout COVID, well-managed private office spaces ensure that you can still engage with a community of professionals, and be fully-supported with services in a "six-feet-safe" setting that places your health and well-being first.

The silver lining of the many benefits that a private office can offer is not only an office that becomes your "getaway" and personalized sanctuary, but also continues to enable you to make connections to grow your business.

Professional Support Team and Services At Your Beck and Call

All the conveniences of a corporate office, including a professional support team and services, are included in your private office package. Turn-key private office settings are going the distance to provide you with all the tools and human resources you need to be successful and enjoy your time at the office.

Standard support services include:
• Professional phone answering and messaging services
• Mail receipt and forward
• Video conferencing facilities, and conference and meeting rooms
• Expert support staff at your beck and call.

These support services mean you and your team can focus on growing your business and optimizing your service delivery to your clients at all times.

Flexible and Cost-Effective - Ideal for All Business Types and Sizes

Private offices are a sanctuary for your finances as well. As opposed to being another expense that you have to deal with, these setups are designed to alleviate financial pressure while providing the most efficient and productive work environment for you.

The flexible terms and costs associated with turn-key private offices and the virtual services are a big plus for big and small businesses alike. The spaces work with you as you grow and change—no more negotiating out of fixed, difficult, and expensive lease contracts with hefty attorney fees.

The financial commitment and up-front costs to secure these valuable working spaces are minimal, especially compared to traditional longer term lease options. In many cases, you don't need to pay a deposit, a setup fee, or even a retainer.

The service agreements are flexible and simple. You can choose your own full-time, dedicated, and fully-furnished office allowing you to tailor your space exactly the way you want. Or, you can choose an office hours package that enables you to determine the number of hours you want to use the space on a daily, weekly, or monthly basis. All that's left is for you to walk in and work with the freedom to enjoy a serene and exquisite environment, all on your schedule and your terms.

Enjoy Undisturbed Peace of Mind

Private office spaces are a perfect getaway from all the chaos going on around you, especially amidst COVID when working from home is causing stress on work and relationships. When you're looking to clear your mind and enjoy some peace and quiet, there couldn't be a better place for you.

Having a private office means you're undisturbed for the period you're in the office. This gives you time to concentrate and focus to grow and maintain your business without the distractions and stress that arise from trying to work from home.

Everything is Taken Care of For You!

In a private office, you can finally take a seat and enjoy everything, just the way you like it. From limitless coffee and snacks, professional support teams, carefully organized and sanitized spaces, high-tech videoconference and meeting rooms, and cleaning services—everything is meticulously organized to your liking!

With an incredible range of services and teams to cater to all your needs, you're in a space where you can help your business thrive, despite the mayhem and turbulence businesses are experiencing throughout COVID and an ever-changing economic outlook.

Quest Workspaces - Providing You Safe and Flexible Private Offices and Virtual Services in South Florida and New York City

Quest Workspaces has been recognized in South Florida Business Journal's Best Places to Work every year since 2012. We are proud to have built a leading reputation in the industry for over ten years by providing award-winning flexible and adaptable private office spaces for companies, professionals, and entrepreneurs.

Our goal has always been to provide the best and most productive private office spaces by delivering all of the hospitality and support businesses and professionals need to thrive in work and life. Throughout the COVID-19 pandemic, our commitment is stronger than ever. Our range of private offices and virtual services are flexible and designed to change with your business's changing needs. Call today, visit our web site, or tour our locations in New York City and throughout South Florida and experience private offices that provide the getaway and sanctuary you need to grow and thrive through turbulence and uncertainty.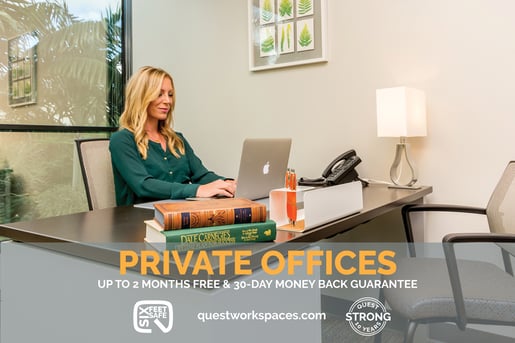 ---