Art of Selling – Pitching Your Business Through Tough COVID Times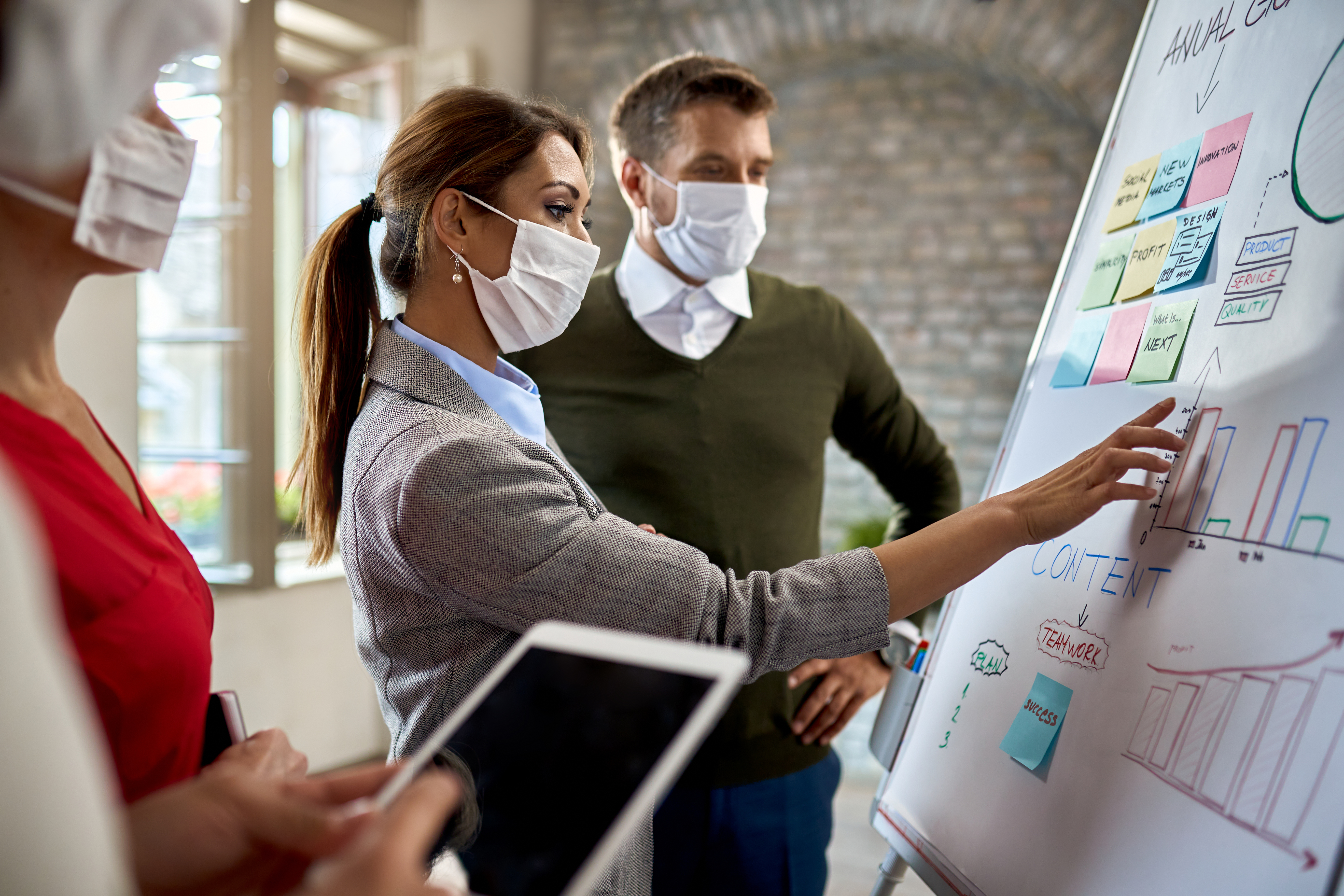 Art of Selling – Pitching Your Business Through Tough COVID Times
Pitching your business in the best of times can be a challenge for even the most seasoned entrepreneurs and professionals. Amidst COVID, conquering that challenge has become one of the greatest capabilities that every business person must master. The good news is that the art of pitching is a skill that can be mastered at any stage of business—and must especially be constantly advanced in order for businesses to grow and thrive in the ever-more evolving and changing business and consumer environment produced by a global pandemic.

While not everyone has a natural "gift-of-the-gab" as a salesperson, every person has the essential learning abilities that, combined with persistence and belief, can persuade your audience to try your business or product. When you tell your story with belief, passion, and confidence, you can persuade your prospective customers that you are the ideal person with whom they can trust to do business, and from there, continued success will flow.
1. Sell Like a Master
We understand that not everyone is endowed with the gift-of-the-gab, and selling can be a tricky affair even for selling savvies. This may pose a significant threat to the growth and success of your business.
Don't worry yet. When you believe in your ability to master the art of the pitch, you have taken your biggest step on your path to mastery. Then, when you practice proven steps in your daily business, such as the ones included here, you will see success grow.
2. Research Your Audience
According to a recent Harvard Business School report, knowing your customers and being customer-centric is more important than ever as a result of COVID. "Firms need to adapt to shifting customer wants by engaging a more customer-centric philosophy," highlights Rohit Deshpande, Harvard Business School Sebastian S. Kresge Professor of Marketing. "During this COVID-deaccession, it is even more critical for firms to become more customer centric by researching and understanding their customers' new problems caused by fear, isolation, physical distancing, and financial constraints, and attempt to structure their offerings to meet these new unmet wants and needs."
Selling a pitch where you are oblivious to your customers' experience, background, and other basic information can be very agonizing and will likely be unfruitful. Regardless of how good your product or service is, you will put off people immediately when you start pitching to the wrong audience or the wrong message. At a time when Google can readily reveal so much about your audience and their needs, researching your customers and adapting your pitch is more than ever at your fingertips.
Know your potential buyers, who they are, what they do as well as their backgrounds. Consider making a list of individuals, support groups, networks, and other affiliations, all of whom should be relevant to your products and services, and your pitch to them.
3. List the Top Three Selling Points for Your Business
Once you have understood your audience's background, it is now time to adapt your pitch to the nature of your prospective customers. Succinctly explain to your audience "what is in it" for them. Let your prospects understand how your products or services will solve their problem.
Focus on the needs of your potential buyers, adapt to their emotions and motivations, and pitch appropriately. Evaluate the features of your products and services and match these features to the motivation and needs of your audience. Also keep in mind that it's not only about the features. It's also about how your products and services can provide solutions that benefit the lives and businesses of your clients, especially through a highly disruptive time.
In case you have trouble highlighting your product's benefits, you can look at your products and services through the "jobs to be done" methodology (JTBD). This method by the late Harvard Business School professor Clayton Christensen, shows that instead of seeing your target audience as part of a social demographic, think of your audience as seeking to "hire" someone or solve a problem.
And as a general rule of thumb, use testimonials of happy clients to tell a story.
4. Special Offers
Legend has it that variety is the spice for your business. Consider what special offers and options you can make to compel your potential customers to buy a service or product.
This can be a discount on a product/service package discount, price/fees discount on the first and second purchase or even payment options like installments. Offering your potential clients with buying options gives them a feeling of control, thus more likely to buy from you.
5. Don't Give Up Yet; Persistence Pays Off.
A consistent follow up is the backbone of a successful sales strategy. Having several follow-up calls with your potential customers only to drop them off at some point translates to a death spiral for your sales strategy. Follow up until you get a solid response. Remember an adage of persuasion, "It takes nine no's to get to a yes." So just consider that the inevitable "no" is a step closer to your "yes."
Be careful not to be annoyingly aggressive, but if a prospect has said no, it might turn out magical if you asked them, "What can my business do to change your mind?" If the potential buyer is willing to share their hang-ups with you, you can address them and probably turn a no into a yes.
Above all else, especially through the difficult times of COVID, don't give up. Your dreams and your quest for all you want for you and your loved ones is too important to let go. Stay well, stay strong, keep believing, and keep persisting.
Who We Are
At Quest Workspaces, we specialize in providing distinctive private offices and support services to help you thrive in business and in life. For over ten years, our award-winning team of professionals has delivered superior solutions for small and large businesses. Our ethos of care and hospitality means that we put your business and your success first. Our workspaces include boutique private offices, working rooms, conference rooms and meeting rooms, virtual office services, and shared office space in nine locations in Florida and two in New York City. Our referral program connects our clients with like-minded entrepreneurs and business owners.
We also have the most flexible private office plans to meet your changing needs, and the latest enhanced Zoom conference facilities to help you pitch your business and drive sales. For more information on the right business environment to help you pitch your business most successfully, contact us today or call us at 800.268.1051. We're here to help through COVID and as your business recovers and grows.
---
Quest Workspaces supports a safe, undisrupted and compliant work environment. Our workspaces focus on private offices with onsite support that enables social distancing, and also offer virtual office packages and remote services to keep your business moving forward from your home or Quest office. Contact Quest today to find a flexible solution that works for you, and discuss how to benefit from our services while also complying with local COVID-19 mandates.

Call us at 800.268.1051 or email solutions@questworkspaces.com