Your Guide to Workplace Ergonomics from Industrial-Organizational Psychologists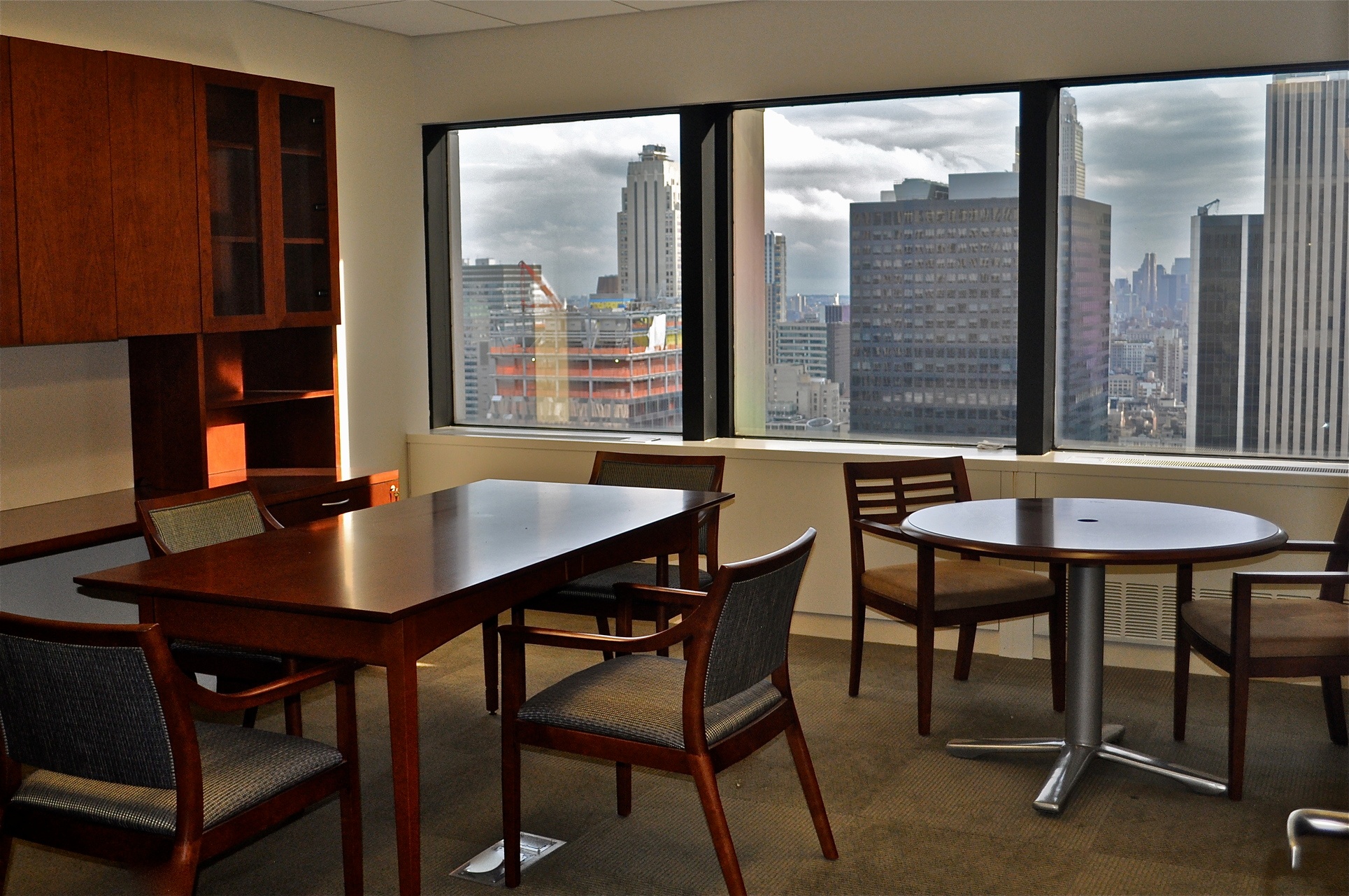 Your Guide to Workplace Ergonomics from Industrial-Organizational Psychologists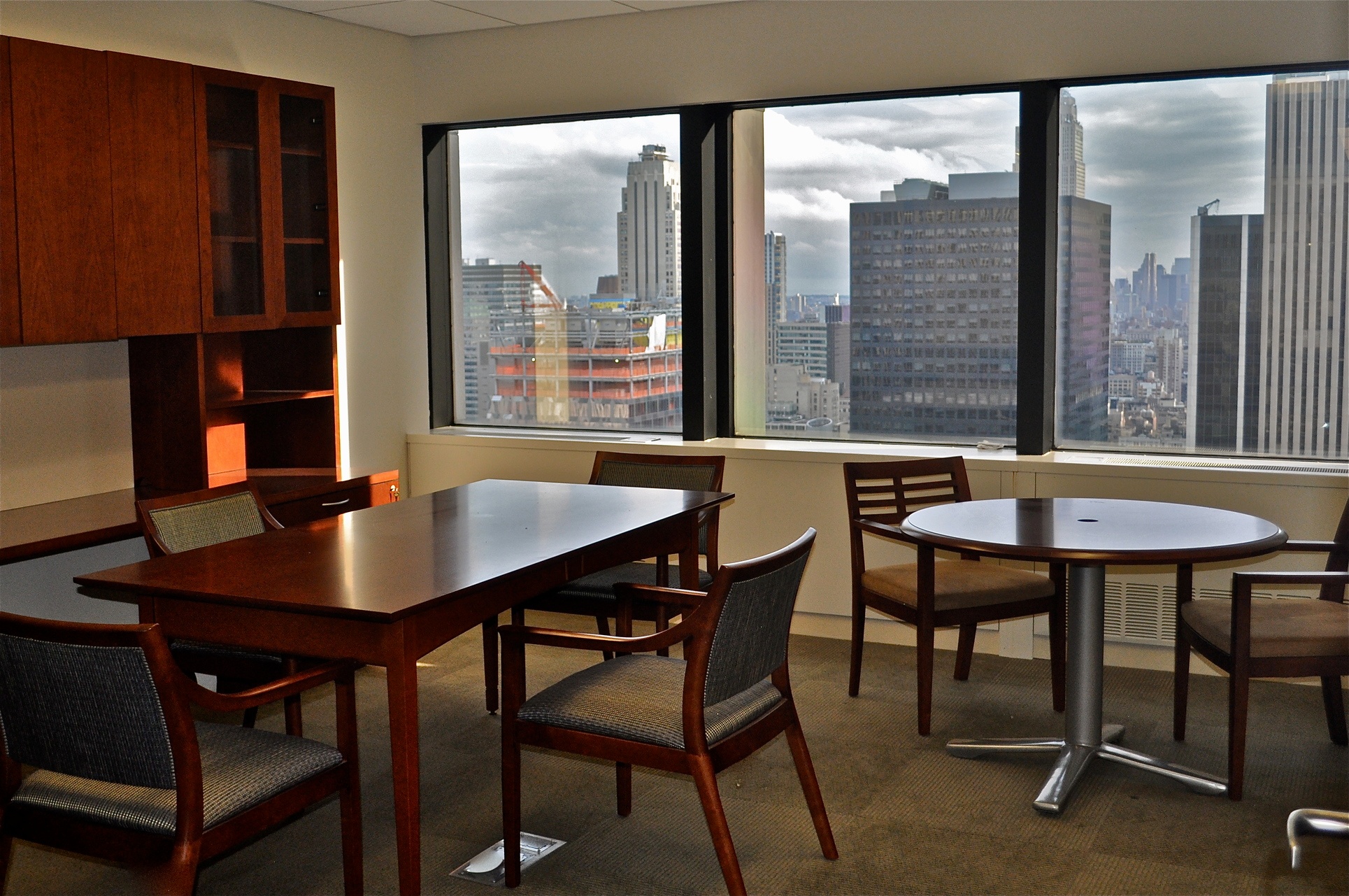 Recent industry research confirms happy employees are more productive than their unhappy peers. Yet a job by its sheer definition doesn't necessarily translate to fun or joy. In today's highly competitive work environment, employees often struggle to find a balance between workplace stresses and pressures, and life outside of work. One of the greatest strategies that successful companies employ to offset work-related stresses and pressures is by fostering a great workplace environment that is fun, positive, and inspiring. The office space experts at Quest Workspaces provide the following aspects of the work environment to create positive spaces that ensure each employee feels valued as a member of your organization.
Lighting
Leading psychologists reveal light often influences your mood, energy, and attention to detail. These are crucial elements that influence productivity in the workplace. Today's offices feature big windows that allow adequate natural lighting to brighten a room and provide an ideal mood for enhanced productivity. If you are not in a workspace with window views, you may opt for lighting solutions to create warm and inspiring environments. When choosing your lighting, ensure you opt for a solution that provides ample lighting in every part of your workspace while ensuring the light is not overwhelmingly bright. If you are lucky to have natural lighting, consider supplementing it with a lighting scheme that is not overbearing but robust enough to offer reliable illumination in different environments and situations.
Layout
The office space layout is the core element of any design that influences all other workplace elements. The ideal layout should accommodate your current team while providing scalability for future growth. In the current modern work environment, opting for a modular workspace layout will save you time and money in the long run. When planning a perfect layout, ensure there is a lot of room to accommodate each employee's professional and personal items, as well as some level of independence. It should also feature places for your team to unwind in the office such as couches, gaming tables, TVs, and other crucial common areas that allow employees to bond and build a sense of camaraderie while in the work environment. If you are looking for some inspiration, check out the exceptional office solutions from Quest Workspaces that feature open, modular layouts and mobile ergonomic furniture.
Open Spacing
An ideal workspace features open spaces that provide easy access to all office parts. No team member wants to feel like a rat in a maze, and nothing contributes to that feeling than a crammed-up stuffy workspace. Furthermore, collaboration tends to come more naturally in a workplace with no barriers than closed-off spaces full of all sorts of items. Ideally, open-plan office layouts like the ones provided by Quest Workspaces make it a lot easier for your team to communicate, thanks to the absence of walls and doors. It also fosters workplace balance by encouraging employees to walk and talk instead of sending emails for something they could discuss in person. Try to arrange desks and tables in small groups with space on both sides. Ensure your office ergonomic guarantees ease of movement in and around the office to foster team spirit.
Workstation Ergonomics
A productive work environment is a safe work environment. No matter the size of your organization, you should give adequate attention to ergonomics that foster optimum health, productivity, and workplace wellness. Ergonomics is a critical workplace safety concern as non-ergonomic environments often lead to myriads of health issues, including sore back, tendonitis, chronic flu, and more. A critical element of an ergonomic workspace is ergonomic chairs.
An ergonomic chair is highly adjustable to cater to varied individual body sizes and needs. It should feature adjustable arm support, neck support seat depth adjustment, and backrest angle adjustment. It should also provide adjustability in backrest height and lumbar support. Critical workstation ergonomics is a proper sitting posture. If you spend several hours each day behind your desk, ensure your sitting facilitates proper ergonomics to avoid typical issues such as aches and fatigue. At Quest Workspaces, our office solutions are designed with ergonomics in mind. We equip all our shared and private offices with top-notch amenities that encourage hourly breaks to stretch and move, alternating between sitting and standing, proper lighting, temperature, and air quality.
Get Professional Help from Quest Workspaces
Performance and productivity are directly determined by office environment and design. As competition for top talent rises, businesses are now including elements in their office spaces to improve how their teams operate for enhanced work efficiency.
---
At Quest Workspaces, we strive to provide office solutions that can inspire employees to new levels of insights, happiness, and creativity.
Contact us today to learn more.
---
Quest Workspaces supports a safe, undisrupted and compliant work environment. Our workspaces focus on private offices with onsite support that enables social distancing, and also offer virtual office packages and remote services to keep your business moving forward from your home or Quest office. Contact Quest today to find a flexible solution that works for you, and discuss how to benefit from our services while also complying with local COVID-19 mandates.

Call us at 800.268.1051 or email solutions@questworkspaces.com