Why a Private Office in Miami May be a Better Option for your Business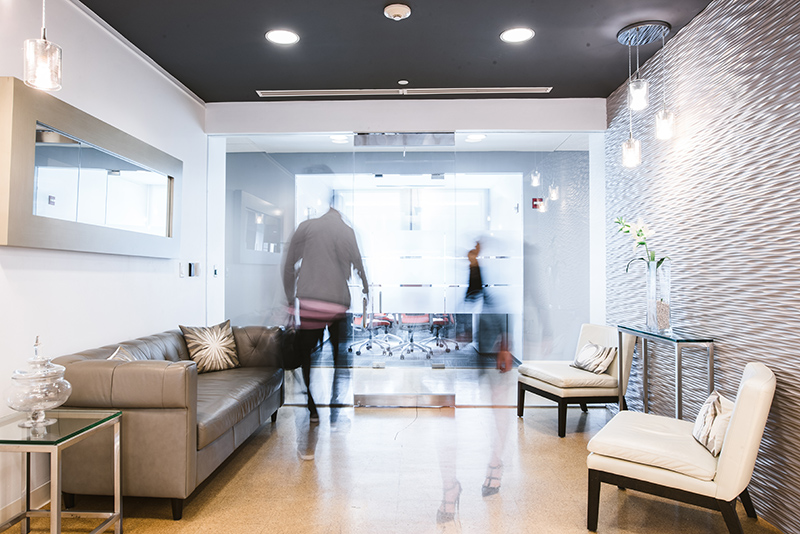 Why a Private Office in Miami May be a Better Option for your Business
In 2015, a hot commercial real estate trend emerged. Traditional office plans evolved from private offices and cubicles to communal workstations and grab-as-you-go hot desks. The goal was to pack more people into a smaller footprint. And so, the WeWork-era of herding as many workers into a space began.
Over time, the voices of entrepreneurs, business owners, contractors and freelances trumpeted a common theme. The coworking environment all comes at a cost: disruptions, lack of productivity, and low job satisfaction. As we venture into a new decade, the emergence of workplace solutions that include private offices, vibrant common spaces and impeccable amenities has taken hold.
Miami – Leading the Trend in a Better Way to Work
Miami, in particular, has taken the lead and shifted away from coworking hot desks back to dynamic and flexible private offices. Employee-centric companies have realized that the antiquated formula of cramped and loud work environments results in a lack of personalization and productivity. Whether you are looking at traditional space or shared space, the trend is the same.
According the Director of Marketing for Quest Workspaces, "Miami is rich with US and international companies migrating and expanding into a welcoming but competitive business climate. Our new clients are asking for private offices and not the wide open coworking-style hot desks where no barriers exist between your company and your potential competitors. This results in a lack of privacy, professionalism, and confidentiality. They want their employees to have minimal distractions and to conduct calls in a quiet setting without loud background noise."
The Private Office Space Advantage
Flexspace companies are leading the industry in evolving workplace offerings that contribute to a positive work-life balance and privacy, while still providing you the opportunity for collaboration, networking and accessibility to the community. Quest Workspaces, the 3rd largest provider of flexspace in South Florida, has continuously been focused on providing clients with beautifully designed workspaces, attentive and customer focused staff, and private offices in various sizes to fit your business footprint. They go one step further by taking the time to entrench themselves in the culture of the cities where their locations reside, redesigning and reimagining the spaces to support their clients' needs, which includes effective and creative private office configurations which contribute to a more productive work environment than coworking.
Flexible and Smart Private Offices in Miami – Welcome to Quest Workspaces
Quest provides two centers for flexible office space in Miami right in a prime location on Brickell Avenue. Shared office space in Miami also remains a smarter alternative to traditional office space, especially for international companies. The convenience of having a well-designed and fully-furnished office space, supported by responsive and welcoming staff, amazing amenities, conference and meeting rooms and beautifully appointed common spaces is unmatchable.
Here's what awaits:
Combine Quest Workspaces' array of business services with a beautiful private office in Miami on Brickell Avenue. Schedule meetings with your clients in a conference room with stunning water views.
Retreat to your quiet office for webinars or video calls, to answer emails, close deals and reach your goals.
When you need a break, pop into our café to chat with other Questers.
Meet your office-neighbors, network with potential new business clients or partners, listen to a Quest speaker and expand your horizons.
To learn more about our location in Miami's Brickell Avenue, visit:
---
Quest Workspaces supports a safe, undisrupted and compliant work environment. Our workspaces focus on private offices with onsite support that enables social distancing, and also offer virtual office packages and remote services to keep your business moving forward from your home or Quest office. Contact Quest today to find a flexible solution that works for you, and discuss how to benefit from our services while also complying with local COVID-19 mandates.

Call us at 800.268.1051 or email solutions@questworkspaces.com