The Clients of Strong, Support-Centric Workspace Providers Will Thrive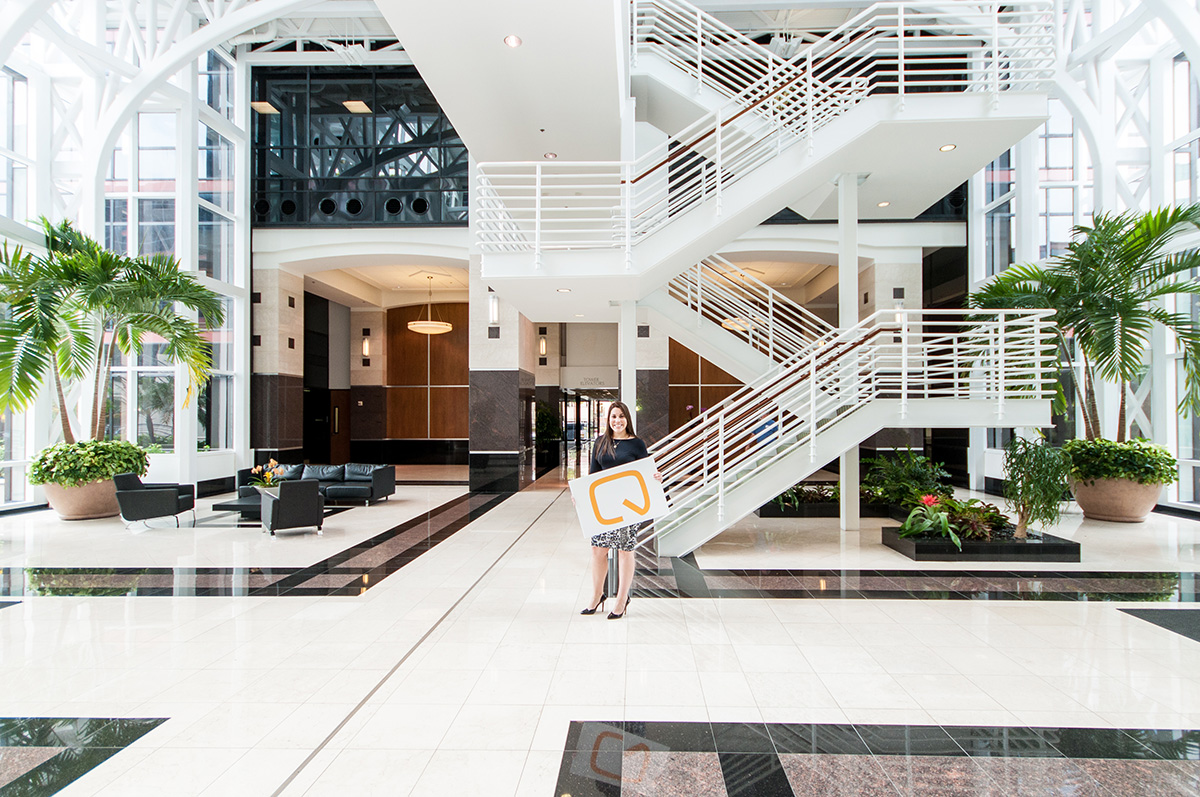 The Clients of Strong, Support-Centric Workspace Providers Will Thrive
Forbes interviewed Quest Workspaces CEO and founder, Laura Kozelouzek, regarding the unprecedented impact of Coronavirus on the already troubled WeWork coworking model and the implications for the industry.
"If a coworking company was barely making ends meet pre-Coronavirus, they are not going to have the ability to work with their clients to assure their success," Ms. Kozelouzek advises. (Read the Forbes article: Coronavirus May Kill WeWork)
Low-Disruption, Highly Agile Workspaces Will be the Future
Strong client-centric workspace providers will flourish and be well-positioned to support businesses through Coronavirus and the longer term economic recovery. More than ever, companies will need to remain agile in order to respond to the short term impacts of Coronavirus, and be competitive and efficient through the longer-term economic recovery.
Clients will thrive by selecting the right workspace provider that will be a long-term, supportive partner, not simply a short-term, profit-turning coworking hotspot.
Choosing the Right Workspace Partner Will Define Business Success
Businesses who require highly professional and non-disruptive workspaces that include options for single-person and multi-person offices, combined with fully supported "turn-key" and "plug-in" services can recover and thrive faster with the right workspace partner. Workspaces that offer this on-site client-centric experience, in addition to a suite of work-from-home remote services will provide the greatest foundation for success for businesses large and small.
Choosing the best option for your business is more than ever a strategic and defining decision, not a short-term logistical tactic. The traditional and more common coworking model that provides open-plan shared space, with hot-desks and a busy hub of activity will remain in the market, however it will provide an outdated option that offers more risk than return.
---
Quest Workspaces supports a safe, undisrupted, and COVID-19 compliant work environment during these troubling times, and beyond. Our workspaces focus on private offices with onsite support that enables social distancing, and also offer virtual office packages and remote services to keep your business moving forward from your home or Quest office. Contact Quest today to find a flexible solution that works for you, and discuss how to benefit from our services while also complying with COVID-19 local mandates.
---
Quest Workspaces supports a safe, undisrupted and compliant work environment. Our workspaces focus on private offices with onsite support that enables social distancing, and also offer virtual office packages and remote services to keep your business moving forward from your home or Quest office. Contact Quest today to find a flexible solution that works for you, and discuss how to benefit from our services while also complying with local COVID-19 mandates.

Call us at 800.268.1051 or email solutions@questworkspaces.com