The Benefits of a Private Office in the Coronavirus Era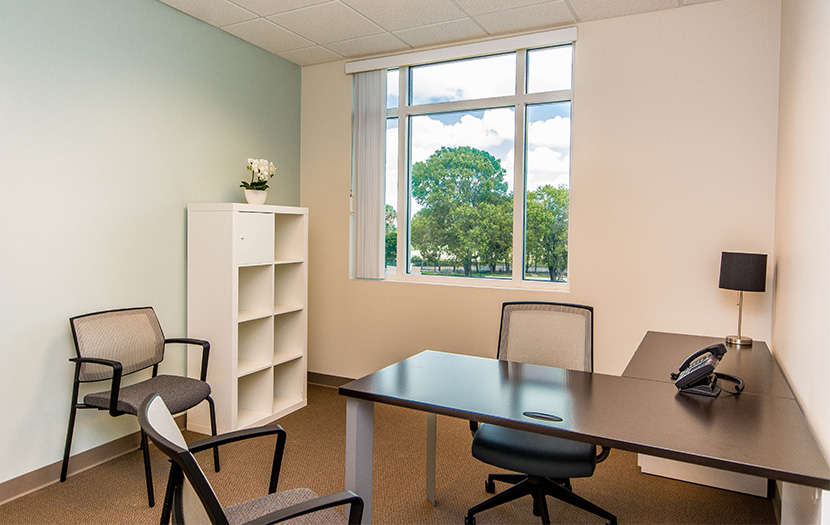 The Benefits of a Private Office in the Coronavirus Era
Everywhere across the news and social media the message is the same: limit all unnecessary contact when you go outside and practice social distancing. It's what experts across the world are recommending to deal with the coronavirus pandemic.
But, what if you still need to work and staying home is not an option? Or what if you usually work from a shared workspace that offers little ability for social distancing?
Though it might be scary to go into the office during times like these, it is possible for you to practice social distancing while still going into the office. Those who have a private office know this all too well.
The Built-In Benefits of a Private Office
For starters, private offices are private in nature, meaning that unless you want to, you don't really share them with anyone else. They are socially distancing in nature. Which in times like these is actually perfect.
But other than the social distancing factor, private offices offer other benefits that can be useful during the current coronavirus pandemic.
Booking a private office means that you will be able to stay on top of your work for several reasons. For starters, private offices come fully equipped with everything you might need to work, join an online meeting, or call clients.
This is important because the economic impact of the COVID-19 pandemic is still unknown and as such you will want to show your clients, workers, stakeholders and even competitors, that you remain committed to your business and to maintaining a professional attitude during these uncertain times.
Having a private office to work from might make it easier for you to navigate this time.
Other Benefits of a Private Office
A private office is also beneficial to your mental health because if you usually work from an office environment, a shared space, or a coffee shop, then working from home might just add more stress to the mix. Also, because of the social distancing factor, you will encounter less distractions and find it easier to focus.
When choosing a private office, particularly now during the pandemic, you need to make sure that your building is being regularly cleaned and sanitized; make sure to double check that private offices will be cleaned as thoroughly as common areas.
At Quest Workspaces, we are committed to doing the best we can to help our clients succeed, even in uncertain times like these. This is why we are implementing "Socially-Distant" Solutions, including private office and virtual office packages, across our network of flexible workspace centers.
---
Quest Workspaces supports a safe work environment during these troubling times. Workspace centers that focus on private offices that promote social distancing and virtual office packages that provide services that keep your business moving forward, Quest has a plan for you. Contact Quest today to find a solution that works for you.
---
Quest Workspaces supports a safe, undisrupted and compliant work environment. Our workspaces focus on private offices with onsite support that enables social distancing, and also offer virtual office packages and remote services to keep your business moving forward from your home or Quest office. Contact Quest today to find a flexible solution that works for you, and discuss how to benefit from our services while also complying with local COVID-19 mandates.

Call us at 800.268.1051 or email solutions@questworkspaces.com