Quest Workspaces' members raise over $5,000 in Hurricane Michael Relief Donations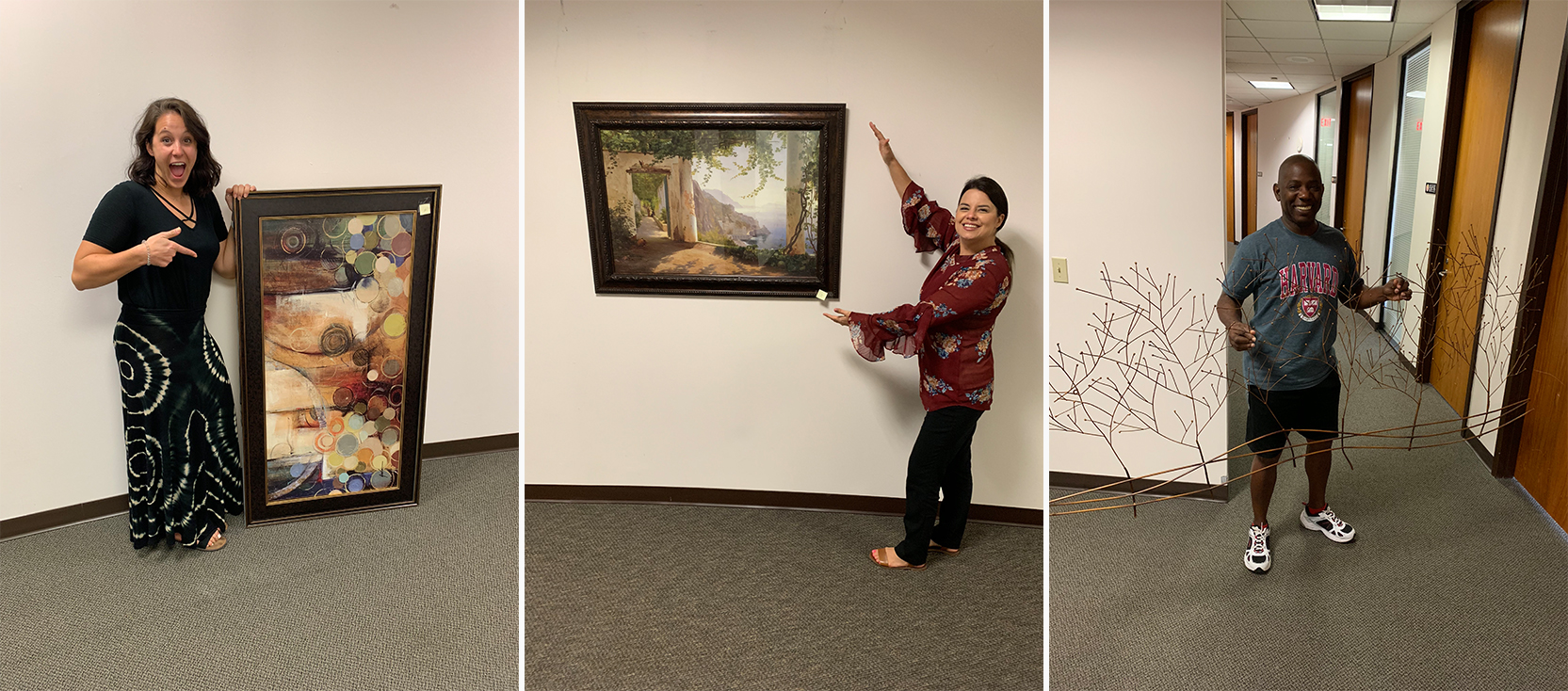 Quest Workspaces' members raise over $5,000 in Hurricane Michael Relief Donations
UPDATE: Quest Workspaces' members raise over $5,000 in Hurricane Michael Relief Donations for the Gulf Coast Children's Advocacy Center for #GivingTuesday
On #GivingTuesday, November 27th, 2018, Quest Workspaces' Questers (members) will donate $5,500 to the Gulf Coast Children's Advocacy Center in Florida. The funds were raised through a silent auction held in the Quest Workspaces Downtown Tampa center at 400 North Ashley Drive.
Currently undergoing a full renovation to include new reception areas, lounges, cafes and meeting rooms on the 19th and 26th floors, the Tampa center was full of existing furniture and fixtures. Instead of disposing all these fixtures and decor, the team came up with the idea of auctioning off all the items and donate the funds to a local charity.
Questers bid on the items over the course of 2 weeks and as a result raised $5,500 knowing it was going to a worthy cause – the victims in the panhandle still recovering from the devasting effects of Hurricane Michael.
"The generosity that encompasses #GivingTuesday means more to the Gulf Coast Children's Advocacy Center this year than ever before," said GCCAC Communications Director Cody Gray. "The devastation of Hurricane Michael on the Gulf Coast has created a situation where community support is vital to the continuation of our mission to support victims of child abuse and sexual violence in our community. We are extremely grateful of the support we have and continue to receive."
What is #GivingTuesday? "#GivingTuesday is a global day of giving fueled by the power of social media and collaboration. Celebrated on the Tuesday following Thanksgiving (in the US) and the widely recognized shopping events Black Friday and Cyber Monday, #GivingTuesday kicks off the charitable season, when many focus on their holiday and end-of-year giving." (www.GivingTuesday.org)
This year Facebook and PayPal have teamed up to match up to $7 million in donations made today.
To join us in the spirit of giving – please donate at:
https://www.facebook.com/donate/504534830051354/
We would like to raise up to $8,000 if possible – we can't do it without you! You can donate starting 11/27 until 12/11/18.
Have questions? Please call us at 800.268.1051 or email awesometeam@questworkspaces.com.
---
Quest Workspaces supports a safe, undisrupted and compliant work environment. Our workspaces focus on private offices with onsite support that enables social distancing, and also offer virtual office packages and remote services to keep your business moving forward from your home or Quest office. Contact Quest today to find a flexible solution that works for you, and discuss how to benefit from our services while also complying with local COVID-19 mandates.

Call us at 800.268.1051 or email solutions@questworkspaces.com