Coworking Misconceptions That Are Keeping You from Being Productive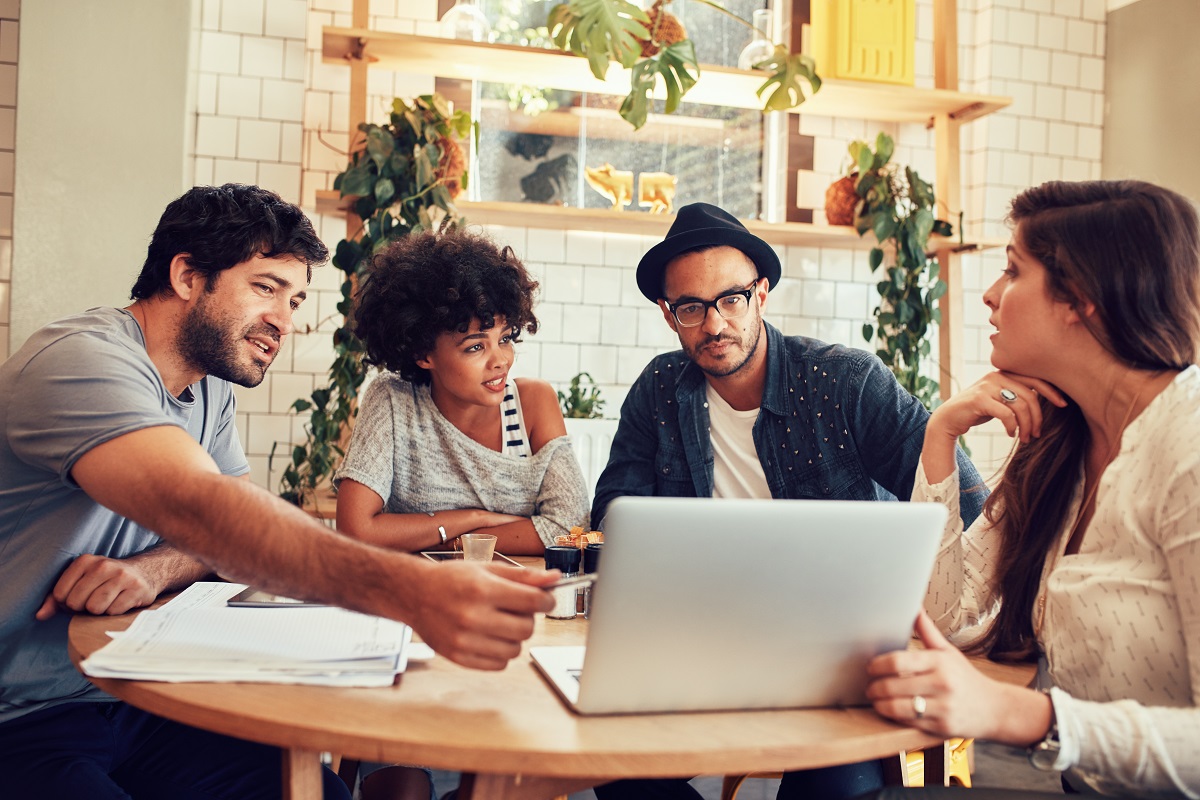 Coworking Misconceptions That Are Keeping You from Being Productive
Back in 2007, there were only 14 coworking spaces in the world. Ten years later, the Global Coworking Unconference Conference (GCUC) reported that there were 14,411 shared workspaces in the world in 2017. By 2022, the GCUC forecasts that this number would reach 30,432 spaces.
Despite coworking spaces gaining popularity among young professionals, there are still those who aren't familiar with its concept. This unfamiliarity gave way to many misconceptions and preconceived notions about shared workspaces. These may be the reason some are hesitant to use coworking spaces, keeping them from unleashing their full potential that traditional offices may suppress.
Quest Workspaces is here to clear the air for you and let you know what it's really like in coworking spaces.
Misconception #1: Coworking Spaces are Only for Freelancers and Startups
Sure, coworking spaces are usually rented on a per-person basis or by membership, but it doesn't stop there. Take Quest Workspaces for example. We have coworking office spaces for rent in Fort Lauderdale and other cities that are big enough for company meetings. IT giants like Microsoft and IBM have started moving their employees into coworking spaces after realizing the benefits of shared office spaces.
Misconception #2: Coworking Spaces Are Too Noisy
Because coworking facilitates creative collaboration, you might think that it's too noisy and that people are at each other's business. Noise is inevitable, especially if you're among new friends, but it doesn't always have to be like that. You can check available spaces and opt for a private office. Of course, you can also bring your trusty noise-canceling headphones.
Misconception #3: Coworking Spaces Are Only in Big Cities
Big cities tend to attract big companies and employment opportunities, so many shared office spaces are located in such cities. However, coworking isn't solely for urban areas now. Residents and professionals in smaller cities can also benefit from coworking spaces in suburban areas. These collaborative spaces give life to smaller communities by getting people to work together and starting entrepreneurial activities.
Misconception #4: Coworking Spaces Are Just Like Coffee Shops
Coffee shops offer desk spaces, Wi-Fi, and good coffee, all of which coworking spaces offer, too. But, what coffee shops lack are business amenities such as conference rooms, virtual mail, collaborative work areas, and a community of professionals to collaborate and network with.
Misconception #5: Coworking Spaces Won't Make Me As Productive as a Traditional Office
The average worker spends at least 40 hours a week at work, most of the time sitting on their desk. While this setup is familiar and something people have been doing for a long time, it can negatively affect your health and, in turn, bring down your productivity. According to the 2017 Mind in the Workplace report by Mental Health America, traditional workplace environments may be a huge stress for employees.
On the other hand, global research by Deskmag revealed that 74 percent of coworkers in coworking spaces are more productive because they feel less isolated and can expand their business network considerably.
Unleash Your Work Potential with Quest Workspaces
Let Quest Workspaces help you become a more productive professional. Our all-inclusive spaces and welcoming community of coworkers are here to support you and your business' growth.
Book your coworking space today and start the path to your success.
---
Quest Workspaces supports a safe, undisrupted and compliant work environment. Our workspaces focus on private offices with onsite support that enables social distancing, and also offer virtual office packages and remote services to keep your business moving forward from your home or Quest office. Contact Quest today to find a flexible solution that works for you, and discuss how to benefit from our services while also complying with local COVID-19 mandates.

Call us at 800.268.1051 or email solutions@questworkspaces.com