On the Computer Vs. On the Couch: the Difference In Person Therapy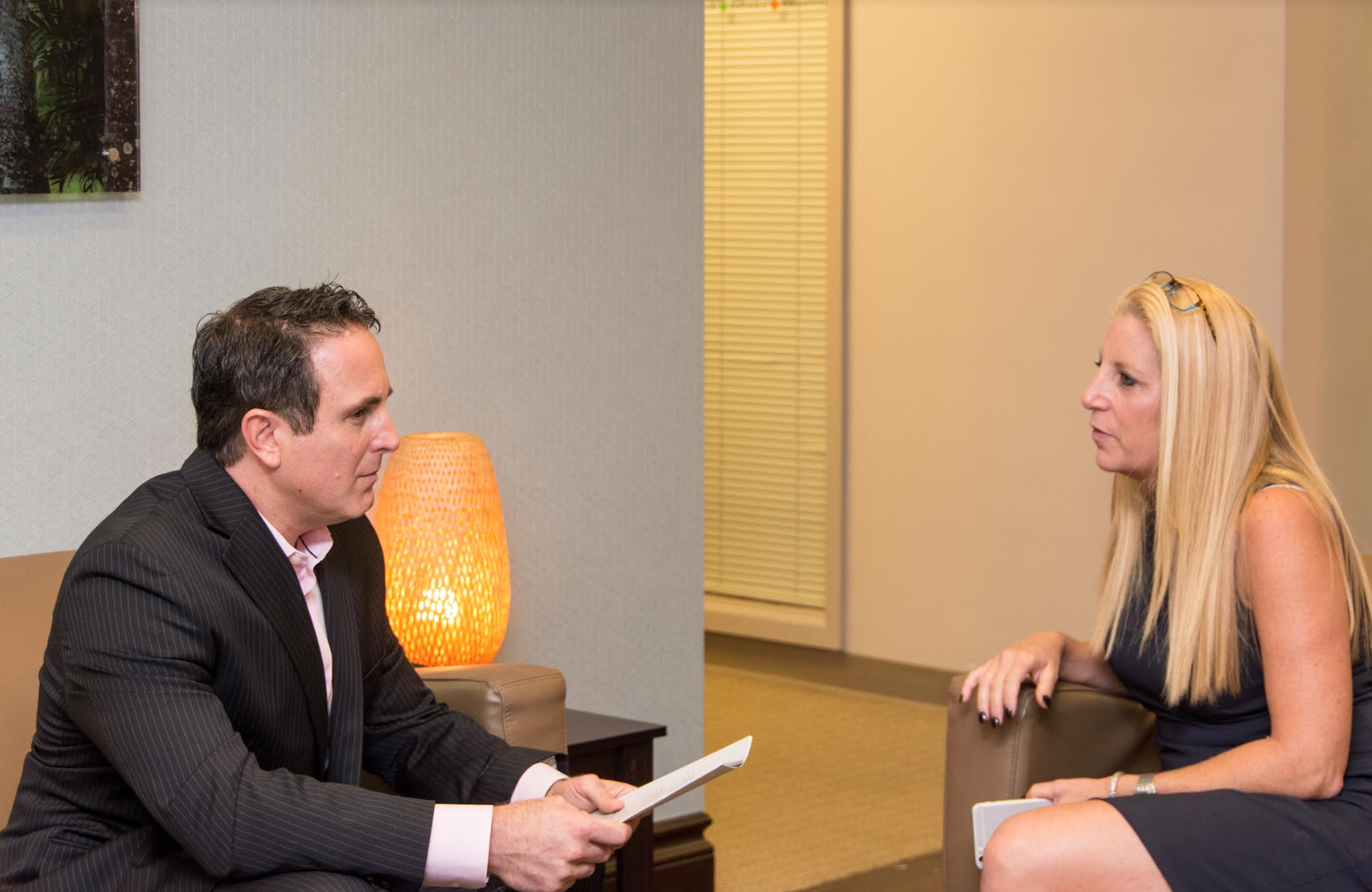 On the Computer Vs. On the Couch: the Difference In Person Therapy
Studies reveal 41.7 million adults in the US received treatment or counseling therapies in the past year. Traditionally, therapy treatments were offered in a provider's office where the client and the therapist see each other face to face. However, with movement constraints introduced by the COVID-19 pandemic, virtual therapy became popular for most people seeking mental health support. Although this form of treatment offers some notable wins, it poses several shortcomings that should not be ignored. Recent research reveals patients attending in-person sessions realize more therapeutic gains than those attending virtually.
Below we highlight the difference between virtual and in-person therapy and how to optimize private rooms offered by coworking spaces to see your patients in a face-to-face setting.
What is on-the-computer therapy?
On-the-computer therapy is also known as online or virtual therapy. It refers to psychotherapy or counseling sessions conducted over the internet. The client connects with a licensed therapist or counselor using a device with an internet connection, such as a computer, smartphone, or tablet. Although it offers several benefits, including convenience, multiple meeting methods, wider reach, and confidentiality, online therapy has pertinent disadvantages. These include:
Harder to experience sympathy

: One of the prevalent downsides of virtual therapy is a perceived reduction of connection between the therapist and their client. Because they are not in the same room, vital human connection is lost, and clients may have difficulty receiving empathy from their providers.

Technological issues

: Although innovative technologies have revolutionized therapy treatments, devices don't always work when we need them. Faulty internet connections and malfunctioning software programs may make it challenging to have a smooth connection with clients. This may result in missed sessions and inconveniences that come with rescheduled appointments.

Not ideal for some clients

: Some clients may not receive the adequate care they need when seen virtually. Patients with more severe mental health conditions such as schizophrenia and intellectual disabilities and those at higher risk of suicide are best seen in person.

Miscommunication:

With virtual meetings, there is a greater chance of miscommunication between clients and therapists. Usually, people have different writing skills and may find it difficult to put complex thoughts and emotions into written words.
Why on-the-couch-therapy is more beneficial
On-the-couch or in-person therapy takes place in a therapist's office where clients meet with their therapists face to face. It is a well-established and effective format that gives clients basic ideas of what to expect during therapy. The following are some of the benefits of couch therapy:
Personal connection:

Research reveals

therapists feel better connected with clients

when conducting in-person sessions than virtual ones. It gives clients space to give feedback while allowing the therapist to empathize with the client's sincere feelings. Holding space for someone struggling with extreme trauma can be hard over a screen.

Enhanced communication

: In-person sessions make it easier to pick up body language, facial expressions, and other non-verbal communication cues, which help the therapist perceive the patient's pain points. Therapists and clients have a real-time conversation where they pick up on body language and tone of voice. This gives the therapist further insight into what the client might be feeling.

Decades of evidenced-based research:

The effectiveness of in-person therapy for treating several health conditions is backed by years of empirical studies. Currently, the effectiveness of online therapy lacks high-quality studies and evidence to assess its effectiveness. The

American Psychological Association (APA)

n

otes online therapy is still very new and has not shown its effectiveness for everyone in every situation.

Allows use of multiple treatment modalities

: In-person therapy enables multiple treatment modalities compared to virtual therapy. During in-person sessions, clients can experience therapy via additional senses, and therapists can choose the most effective intervention methods, such as EMDR, psychodrama, and movement-based therapy.
How coworking spaces can help you get back into the office for in-person therapy
Therapists transitioning back to the office often face challenges finding ideal office space for their private practice. However, this doesn't have to be the case. Coworking spaces such as Quest Workspace provide perfect solutions to optimize your practice. Here are a few reasons to open your private counseling practice in a coworking space:
Privacy

: As a therapist, maintaining therapist-patient confidentiality is crucial. Leading coworking spaces such as Quest Workspaces have sound-proofed private rooms that serve as safe and comforting spaces for your clients. These highly private spaces put your clients at ease by giving them the assurance no one will overhear them.

Low overhead

: Coworking spaces reduce overhead costs substantially. They are available in pay as you go basis, eliminating the costs of lengthy leases and shared utility bills.

Networking opportunities:

Being the only therapist in the coworking space allows you to connect with fellow coworkers who may use your services or refer your services to their friends and loved ones.
Quest Workspace offers private suites to optimize your practice
The right therapy space for your in-person treatments should be nourishing and relaxing. At Quest Workspaces, we understand some people are tech-wary and may prefer discussing their sensitive issues in-person to online. We offer calm, welcoming, interior-designed private rooms designed with your clients in mind. All our therapy spaces are comfortable and sound-proofed.
Contact us today to schedule a consultation!
---