Five New Year Business Resolutions for a Successful 2021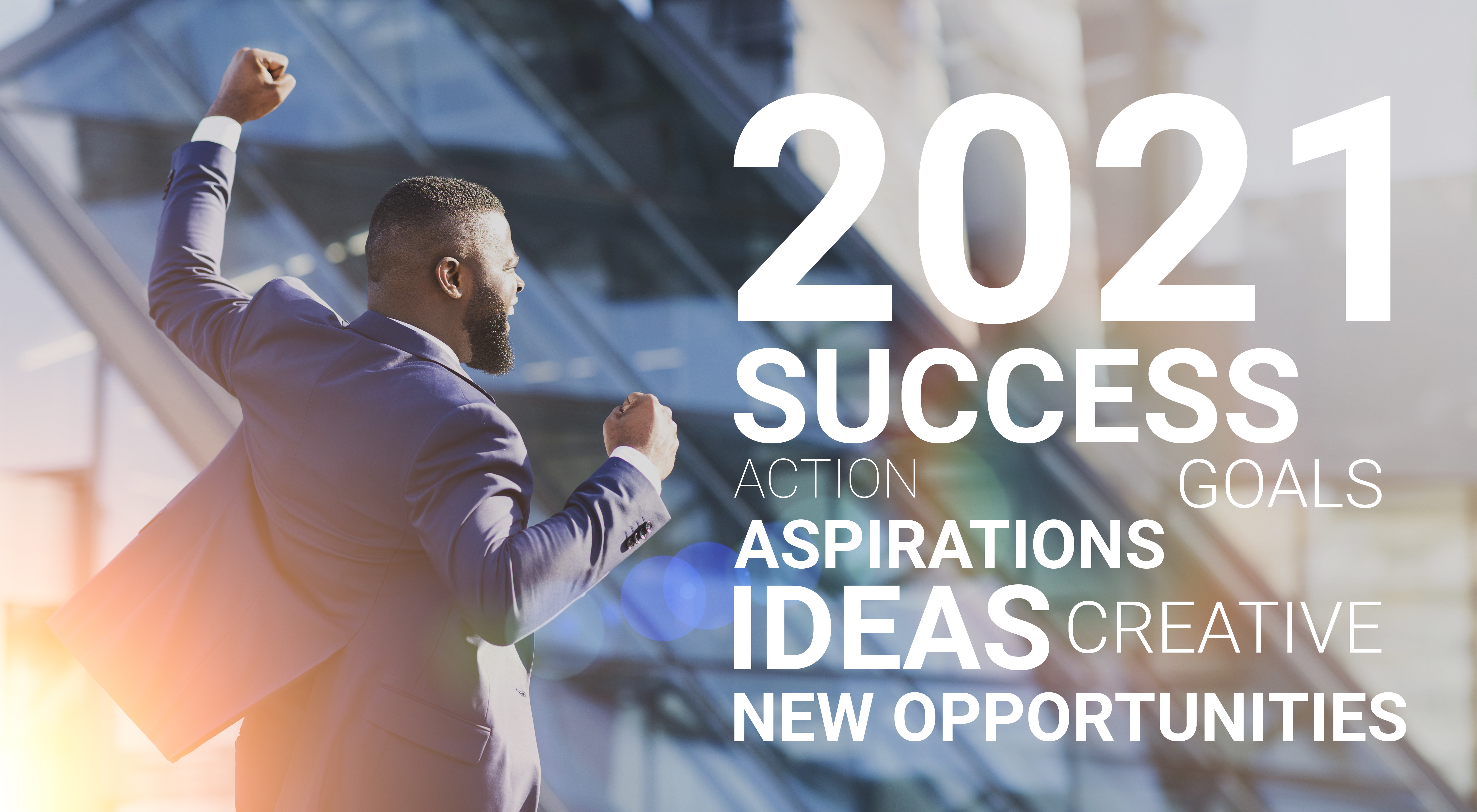 Five New Year Business Resolutions for a Successful 2021
Photo Credit: iStock.com/Prostock-Studio
In business, success means that you achieve your set objectives and goals. A successful business entails the best planning and execution to grow your business, while also developing strategies to manage uncertainties and mitigate risks.
The COVID-19 pandemic made 2020 one of the most highly challenging business environments in recent history. All businesses needed to rapidly review strategies and adapt in order to keep operating.
It has become more crucial than ever to plan for rapid and unanticipated business transformations that threaten your business.
Resolutions That Can Help You Realize Success
Even though 2021 will be difficult, creating intentional resolutions will give you the best opportunity to ensure your business thrives.
Consider these five business resolutions, and develop others that will help you set up your business for success and leverage opportunities amidst the difficulties that 2021 will present.
Resolution #1: Clearly Define Success and Set Your Strategy
What does success look like for you? There are unlimited definitions of success: business growth, maximizing revenue, product and service expansion, new markets, new products, balancing work and family, working less hours, spending more time with family, growing your team, reducing your team, upsizing, downsizing, giving back to your community, leaving a legacy, and so many more.
Every person has a different definition of success—in business and in life. Times of challenge and uncertainty force us to redefine success, and with that comes the opportunity to redefine our business. Consider the things that are most meaningful and important to you, and define your success based on achieving those things.
Don't settle until you find a way to change your business model to achieve what you want. That means setting out specific strategies and goals that will move you from where you are to where you want to be.
Resolution #2: Prioritize Your Customers
Great businesses know that "the customer is king." The volatile environment that resulted from the COVID-19 pandemic posed myriads of challenges to organizations, and resulted in many shutdowns.
Organizations that succeeded were able to adapt their business model to meet the changing needs of their clients and ensure customers remained a priority. Organizations such as Amazon and E-Bay nearly tripled their earnings amidst such economic uncertainties due to shifts in customer needs; and the restaurant industry, while still struggling dramatically, adapted by shifting in-house dining to take-out and delivery services. Throughout 2021, factoring in the "what ifs" to enable you to devise strategies to continue to adapt and meet changing client needs will be critical.
Resolution #3: Prioritize the Wellness of Your Employees
COVID-19 has adversely affected employees substantially in both physical and mental health, and its effect will continue into 2021. Caring for the wellness of your employees will be a key factor of business success throughout the year ahead. Protecting the vulnerability of your business means protecting the vulnerability of your team.
Developing programs and providing resources that help your employees need not be expensive and difficult. There are many programs available at federal, state and local levels that can offer support to individuals and families.
In particular, the stigma of seeking mental health help has diminished as depression and substance abuse have become even more common among adults throughout COVID. Including help line information in company communications is one simple way to help employees become aware of resources to support their physical and mental health. One important resource is the National Helpline for Substance Abuse and Mental Health (SAMSA) 1-800-662-HELP (4357) which provides free, confidential, 24/7, 365-day-a-year treatment referral and information for individuals and families.
Resolution #4: Manage Your Cash Flow
One of the most significant blows that organizations continue to suffer as a result of COVID-19 is the deprivation of cash flow. All businesses have experienced the importance of setting aside cash to keep operating in the wake of economic uncertainties. Focusing on your cash flow and creating a contingency plan to help your business have enough cash to keep running will require creativity and expertise.
Seek expert resources to help you plan your cash flow. You may have the ability to invest in professional help, or otherwise, you may find help through local banks, chambers of commerce, local government, and business associations such as the Small Business Administration. Researching various sources that can provide advice and help may take some time, but that time can readily pay back in terms of identifying new ways to create and manage your cash that can ensure your business's survival and success.
The SBA's learning center provides a number of valuable resources (https://www.sba.gov/learning-center), and you may even want to spend time and learn more yourself by taking inexpensive online courses through platforms such as Coursera (www.coursera.org).
Resolution #5: Take Care of Yourself
Your business success is dependent on your well-being. You cannot lead your team to achieve organizational goals without taking care of your health and wellness. Business owners, especially those in the small-scale sector, face more challenges than their corporate sector counterparts. The Entrepreneur Magazine, in its article on success strategies, observed that approximately 57% of small-scale business owners report above considerable levels of stress, and 80% of them state that cash-flow uncertainties have a toll on their mental health.
Your well-being and mental stability will prepare you to make sound decisions that can propel your business to success. The economic advisory practice, Deloitte Access Economics, highlights that asking for help is the most effective way of ensuring mental wellness. Seeking help and support when you need it and creating your own wellness goals will help you keep you and your business healthy and on track.
---
Quest Workspaces - Here For Your Success
Making and maintaining your business resolutions will give you your best chance to maintain and grow your business through 2021. Whichever goals you set in alignment with your New Year resolutions, ensure that they are specific, measurable, achievable, realistic, and time-bound so you can keep on track and succeed, despite difficulty.
To learn more about a great private office environment that can help you set your business up for success, contact Quest Workspaces today. We're here for your success throughout 2021 and beyond!
---
Quest Workspaces supports a safe, undisrupted and compliant work environment. Our workspaces focus on private offices with onsite support that enables social distancing, and also offer virtual office packages and remote services to keep your business moving forward from your home or Quest office. Contact Quest today to find a flexible solution that works for you, and discuss how to benefit from our services while also complying with local COVID-19 mandates.

Call us at 800.268.1051 or email solutions@questworkspaces.com