5 Essential Virtual Services for Growing Your Business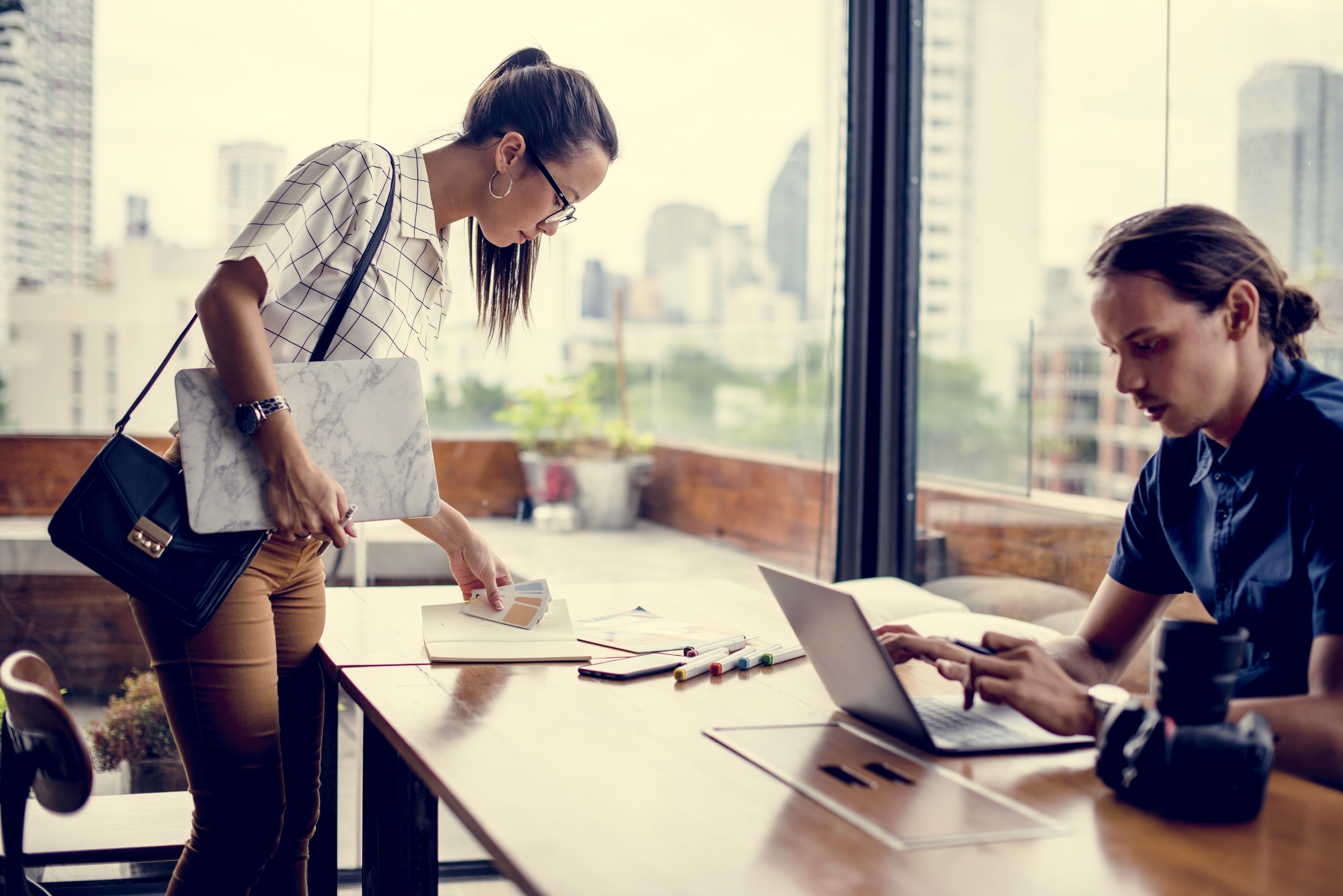 5 Essential Virtual Services for Growing Your Business
As the coworking and meeting space landscape becomes more competitive, providers looking to gain a competitive edge are introducing a virtual office service as part of their offerings. Virtual office services range from mail handling and call answering to vital business services like meeting facilities and Wi-Fi. Although virtual offices differ in features, there are some essential services you should expect as a standard that can help your growing business thrive. At Quest Workspaces, we provide high-quality virtual services with full professional support to help you keep your business efficient and profitable.
Five Essential Elements of Virtual Services
The following are five crucial elements of any virtual office to help your business grow and gain a competitive edge.
Business Phone Lines
Business lines for virtual office members are a crucial feature that helps grow their business. For many businesses implementing the remote working model, using a personal mobile number or home number to communicate with clients and teams doesn't sound professional. Having unlimited access to a business phone line enables a remote business to establish credibility and retain some sense of professionalism. Having a local phone number that matches a business address can be a great way to increase reputation and convert more prospects to paying customers.
Live Receptionist
A live receptionist helps legitimize your business by providing professional answering services. When choosing a virtual office, ensure it comes with live receptionists who can help answer calls and handle inquiries to ensure you and your team spend more time handling core projects or talking to qualified leads. The office space should have a robust business phone system to allow calls to be forwarded to the live receptionist. At Quest Workspaces, we provide professional receptionists who are smart, friendly, and always available during office hours. Our receptionists can schedule appointments, make outbound calls and answer typical customer questions.
Professional Business Address
One of the core features of a virtual service is a professional business address. The address allows your business to work remotely while registered in a different location. Having your business listed in a prestigious address can enhance professionalism and help create trust and authenticity in the eyes of your clients. A professional business address provides you with a cheaper alternative to renting office space in high-value areas.
Mail Handling Services
Another crucial element of a virtual office is mail handling services. Established providers usually offer mail handling, scanning and forwarding services as part of the membership. This ensures members of the virtual office are updated with crucial mail without being physically present in their spaces. Some provide an option of mail forwarding to homes and other remote locations.
High-Speed Internet
In the current highly digitized business environment, a fast and reliable internet connection is a business element crucial for most business processes. Businesses need the internet to share files with remote team members, host video conference meetings, and satisfactorily undertake their daily duties. It is essential to check if your virtual service provider provides uniform communication platforms in their dedicated coworking space to help in a seamless connection between email messaging, instant messaging, calls, and other forms of outreach communication.
Designated Meeting and Coworking Spaces
When choosing a virtual office, determine the features and elements that help you succeed in the current highly competitive business world. You need more than just a location and a seat in a coworking space. The ideal service should provide an option for dedicated coworking spaces and meeting rooms designed to specifically meet your unique needs. Dedicated spaces allow you to focus mentally by minimizing distractions and creating an ideal work/life balance.
Quest Workspaces Provide Exceptional Virtual Office Solutions
Even in the current uncertain financial climate, you can grow your business and increase ROIs with virtual services. If you are looking for reliable virtual office services, Quest Workspaces provide virtual offices with state-of-the-art meeting rooms, secure phone and mail services, optimized web presence, live receptionists, and more.
---
Quest Workspaces provide virtual services that range from a "turn-key" virtual office with full professional support to offering phone answering and mail services, a prestigious business address, conference rooms with complete video-conferencing services tailored to keep your business running efficiently.
Contact us today to learn more.
---