Post-COVID Workspaces: Private Offices That Work For People & Profits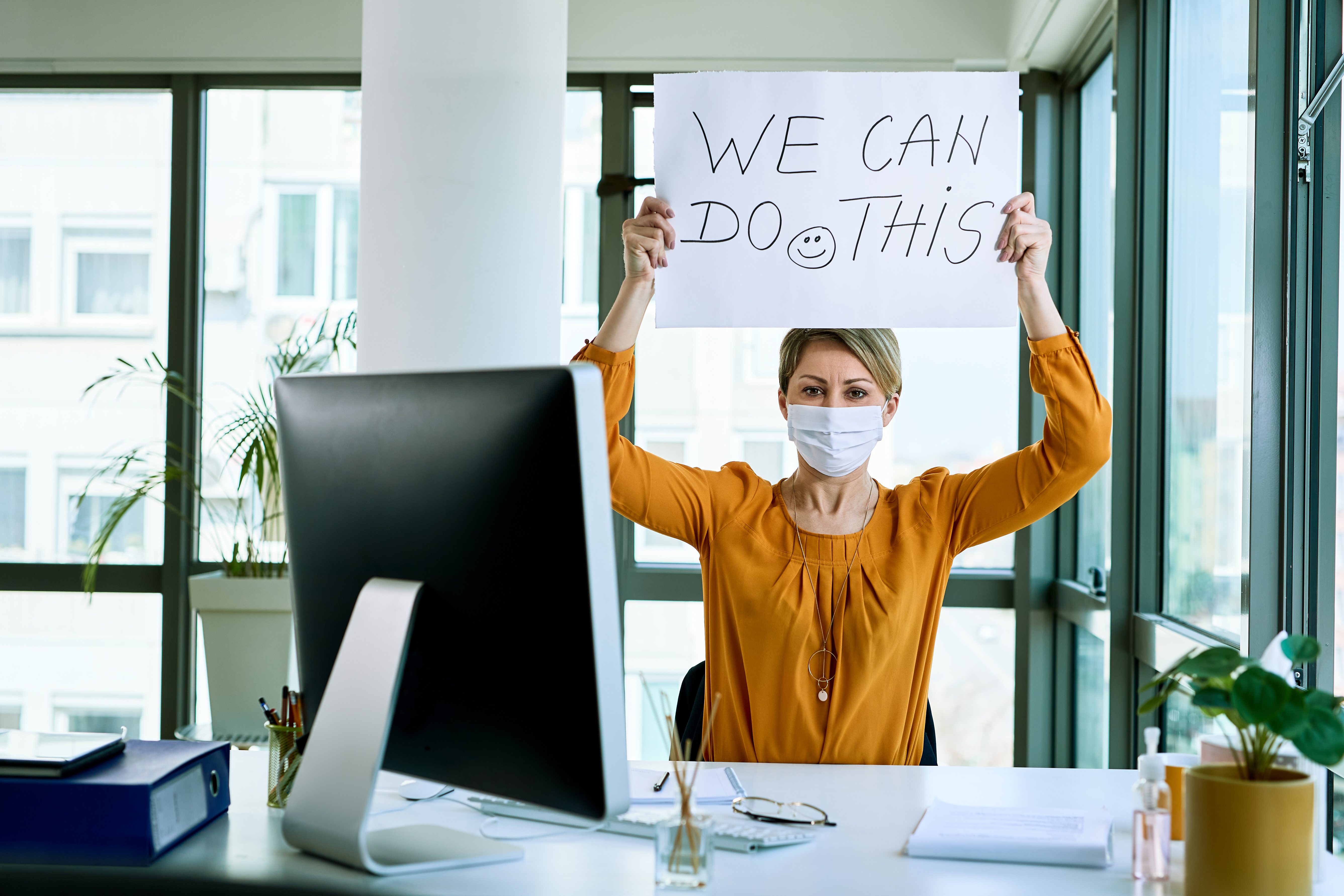 Post-COVID Workspaces: Private Offices That Work For People & Profits
Another "New Normal."
As COVID vaccinations start around the country, professionals and companies are assessing how to return to office spaces in a way that will protect people and return to profits.
The COVID-19 pandemic disrupted the way people viewed offices and how they work, and now, new models of office spaces must offer solutions to the dilemma. Large corporate office towers in bustling downtowns have emptied throughout the pandemic, and the search for alternative, flexible private office spaces where safety, work, and home can be balanced have risen.
Recent research cited by
Forbes
found that a majority of Americans (73 percent) are concerned about returning to traditional 9-to-5 corporate workspaces, including fear of contracting the virus. Yet,
most
people
(90 percent)
miss
their
workplace, and just less than half miss their
friends and teammates. Almost all respondents (94 percent) said they want to spend at least one day a week in the office.
Studies have shown the challenges associated with working from home, including work distractions, relationship stress, lack of ability to build teams and peer relationships, lack of professional development and creative inspiration, and mental health deterioration resulting from a lack of socialization and support structures. Several factors are likely to combine to drive the desire and need of people to get back into private offices—at least on a part-time basis.
Through 30 years in the industry, Laura Kozelouzek, Founder & CEO of Quest Workspaces, has witnessed shifts and changes that have called for industry innovation, pragmatism, and sound strategy based on meeting the business needs of clients. "Now, more than ever, amidst one of the most disruptive times of the industry, flexible private office workspaces that allow businesses to continue to adapt in a changing environment will win the trust of companies and their workers," says Kozelouzek.
Who Will Make Workspaces Work?
As the pandemic enters this new phase, there will be demands for ongoing innovation in office space—and flexibility and collaboration will be key. With most people preferring to work away from their workplaces until the spread of COVID is managed through vaccinations, companies will need to offer flexible offices to their staff, and office space providers will need to offer professionals and companies flexible terms in order to create a win-win workspace that works for employees, companies, and building owners.
This trend will lower the demand for mainstream offices over the next few years. Consequently, some companies plan to reduce their real estate footprint over the next years, significantly impacting demand for the traditional office market.
The decline in traditional office demand will force building owners to become more creative as they compete for fewer available tenants. To attract and retain their customers, owners will need to consider offering incentives at greater levels than in decades, including:
Offering financial incentives and reducing prices

Providing more amenities such as ample and secure parking space, fitness facilities, and other quality of life inclusions

Offering valuable and tailored client benefits

Providing flexibility in lease terms.
As competition for office tenants gets tougher, the operators who make workspaces work will be those who collaborate for the ultimate benefit of the client. "It's about old-fashioned hospitality and service," says Kozelouzek, "…with new-age technology and savvy strategy that keeps people safe and profits healthy for all."
Quest Workspaces: Collaboration and Adaptability Are Keys To Success.
The mission and business model of Quest Workspaces has always been to provide flexible and adaptive private office workspaces that work for clients, business owners, and landlords. Kozelouzek has acknowledged since she started Quest Workspaces ten years ago that many operators will come and go if they only pursue a fast profit based on "dishing up" low-cost, open-plan, excess real estate space, and pitch it as productive office workspace. "It doesn't work that way," says Kozelouzek.
"COVID has created uncertainty, yet the need for flexible, well-managed and serviced office spaces has and will continue to grow," contends Kozelouzek. "We are even more committed to expanding our presence in South Florida and beyond, and have done so by extending our leases in cases where it makes sense for clients and building owners—collaboration and adaptability remain key."
Post-COVID, there will be a greater need for flexible terms and private office arrangements as companies re-imagine their workspace strategies. They must consider what is best for their employees' health, wellness and productivity.
"We believe companies will move toward more fluid office environments, allowing them to flex and grow on demand, and incorporate work from home options," says Kozelouzek, who continues to ensure Quest creates new products and service offerings for clients. Quest even introduced student learning pods through the pandemic to give parents and clients options for student learning throughout school closures so parents could be productive in a private office setting.
Quest Workspaces will continue to innovate to provide boutique private office workspaces that can easily adapt and pivot to accommodate clients' ever-changing needs.
To find out how Quest Workspaces can help your company or business—large or small—please be in touch and we'll create a solution that will work for you and your business.
---
---
Quest Workspaces supports a safe, undisrupted and compliant work environment. Our workspaces focus on private offices with onsite support that enables social distancing, and also offer virtual office packages and remote services to keep your business moving forward from your home or Quest office. Contact Quest today to find a flexible solution that works for you, and discuss how to benefit from our services while also complying with local COVID-19 mandates.

Call us at 800.268.1051 or email solutions@questworkspaces.com