How to Use Co-Working Spaces to Power College Recruitment and Interview Processes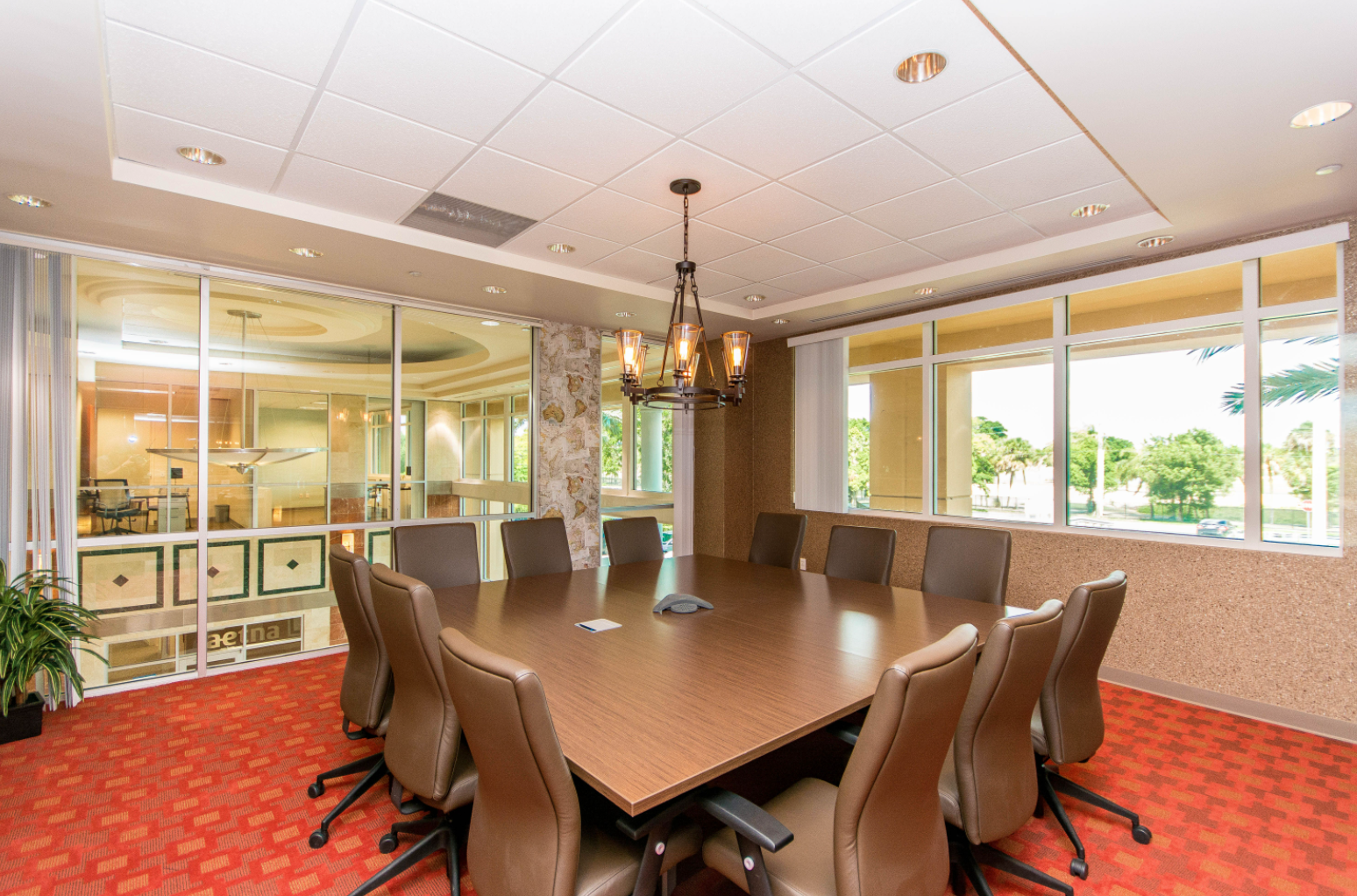 How to Use Co-Working Spaces to Power College Recruitment and Interview Processes
Statista estimates that there are currently about 18,700 co-working spaces worldwide, and it is expected to hit 42,000 by 2025. Co-working spaces are the new modern-day offices providing unmatched architecture, inclusive amenities, flexibility, and exceptional perks. As companies scramble to fill job openings post COVID-19, co-working spaces like Quest Workspaces offer an alternative to hotels, especially for handling a mix of in-person and virtual interviews in cities far away from the primary location.
This article focuses on the features and benefits of co-working spaces that make them appealing for interviewing panels.


State of the Art Equipment and Facilities
Co-working spaces like Quest Workspaces are fully furnished and equipped with a range of top-notch equipment and technologies for carrying out in-person and virtual interviews effectively. The availability of facilities such as fast internet, modern office equipment, and private meeting areas make interviewing away from the main office quite convenient. Some essential tools for virtual work available in co-working spaces include communication tools such as Zoom. Additionally, co-working spaces are equipped with ergonomic chairs that eliminate the risk of backache problems because you are likely to spend lots of time sitting down during the interview session.


Flexibility and Cost Savings
Whether you are a recruiting firm looking for a drop-in space or a company seeking a dedicated desk or private office to conduct virtual interviews, co-working solutions allow you to only pay for the space you need when you need it. Unlike hotels, co-working spaces offer flexible agreements to scale at your own pace and save costs. Apart from this, co-working spaces provide built-in amenities such as printing services, internet connectivity, front desk staff, and other amenities that eliminate the costs of opening an office space for your interviews.


Access to Private Rooms
In terms of design, co-working spaces offer much more than hotel rooms. Privacy during your interview sessions is possible thanks to the availability of private offices equipped with furniture and other office facilities. The quiet, secluded, furnished spaces allow you to carry out your virtual interviews anytime and anywhere without the worry of divulging sensitive company information or disturbing others who are attending their own business.


Remote Accessibility
With more and more co-working spaces being established in cities around the world, the ability to carry out an interview anytime and in any location is a major benefit for recruitment firms, universities, and companies. Carrying out an interview while traveling is more achievable with co-working spaces thanks to accessible and robust wi-fi, a comfortable place to work, top-notch technology, and other essentials such as coffee.


Wellness and Work-Life Balance
Exercising during a busy workday is linked to enhanced productivity and enhanced cognitive abilities. Co-working spaces provide activities such as meditation and yoga that can help fuel focus and creativity for your interviewing team. Co-working spaces often include design elements such as expansive lounges and access to gyms and exercise studios to encourage more physical activity. You may also get access to wellness rooms for meditation, onsite showers and planned community yoga sessions.


Facilities Available in Co-working Spaces
For any co-working area to be functional, there must be facilities provided to support clients or guests. The following are some of the facilities to expect in a co-working space:
Meeting Rooms:

Every company will often hold meetings with clients and teams to discuss projects being worked on. One of the mandatory co-working places facilities is the meeting room. As mentioned earlier, a private meeting room will afford your recruitment team the flexibility to carry out interviews in a private, formal, yet relaxed atmosphere away from the main company office.



Office Equipment and Accessories

:

Facilities in a shared office include all the necessary office equipment, such as printers, scanners, phone booths, ergonomic workspaces, and more.



Support Staff:

Alongside other amenities, ideal co-working spaces also provide support staff. The staff comes in handy to provide much-needed help and support to clients and guests.



High-Speed Internet

:

A strong internet connection is one of the mandatory benefits offered by co-working offices. Quest Workspaces provide a fast and free internet connection to its members. High-speed internet is included in all types of membership packages without added costs.



Lounge and Tea/Coffee

:

Shared offices also include a vibrant lounge area and coffee machines. You can take a moment off work and refresh yourself with a cup of coffee or tea.



Quest Workspaces provide ideal private rooms for your recruitment needs
Whether you need privacy for meetings, interviews, or handling sensitive data, you don't have to lease an expensive office. Try a private office in a co-working space like those offered by Quest Workspaces for all your recruitment needs today. Our offices are equipped with all the facilities you need to succeed in your job. Additionally, they allow you to work when you want, where you want, and scale operations as you see fit.


Contact Us Today to Learn More!
---
Quest Workspaces supports a safe, undisrupted and compliant work environment. Our workspaces focus on private offices with onsite support that enables social distancing, and also offer virtual office packages and remote services to keep your business moving forward from your home or Quest office. Contact Quest today to find a flexible solution that works for you, and discuss how to benefit from our services while also complying with local COVID-19 mandates.

Call us at 800.268.1051 or email solutions@questworkspaces.com