5 Proven Benefits of Co-Working Spaces Over Virtual & Remote Work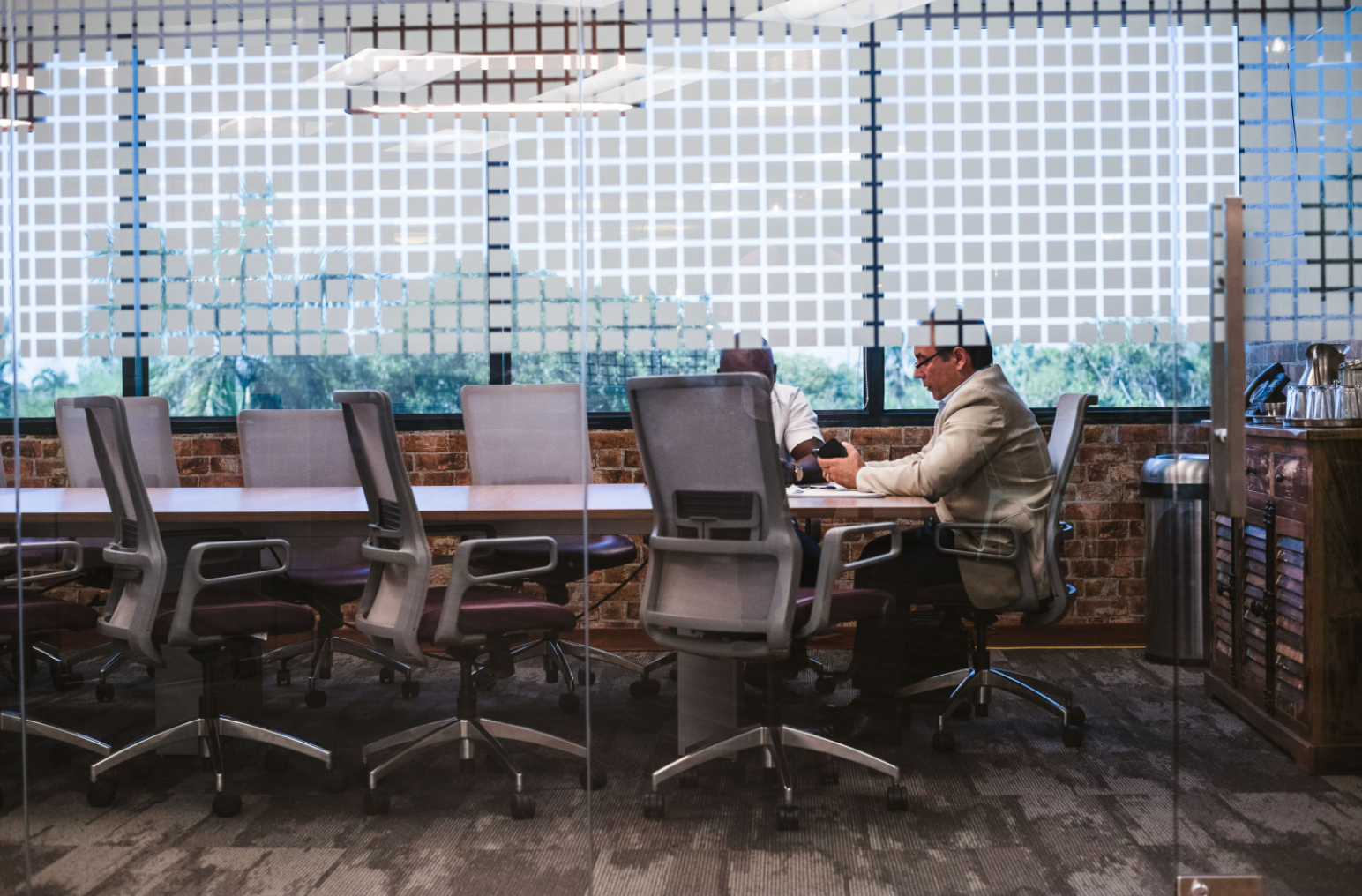 5 Proven Benefits of Co-Working Spaces Over Virtual & Remote Work
The unforeseen workplace disruptions from COVID-19 in 2020 led to a massive shift to remote working. As the need for social distancing gained more prominence, employees turned their home spaces, including kitchens and bedrooms, into offices for working remotely and holding meetings virtually. Unfortunately, work from home and virtual work arrangements are not perfect for all occasions.
As the world returns to normal, the evident burnout from Zoom calls, Microsoft Teams meetings, and other virtual platforms has led to an intense yearning for the resumption of in-person working and face-to-face meetings. Co-working spaces like Quest Workspaces provide fully serviced meeting and conference rooms that offer safe ways for employees to work and hold in-person meetings.
Productivity
Research suggests a permanent switch to a work-from-home arrangement would make us all less productive. Although a shift to working from home may temporarily increase the amount of work that gets done, over the medium to long term, such an arrangement can't deliver key benefits. When working from home, the freedom to move around and take breaks whenever the mood arises makes it challenging to stay focused on tasks you are working on, ultimately leading to slower productivity. Common distractions from the TV, pets or household chores ultimately decrease productivity and motivation. On the other hand, in-person working in a co-working space fosters learning and innovation, resulting in improved productivity. Besides, working alongside others in a shared office imparts a sense of work discipline and motivation to complete more tasks on time.
Company Culture
In-person working and meetings ensure the company culture remains strong and intact. Undoubtedly, a large part of company culture is centered around in-person collaboration between employees, which is not possible with remote working and virtual meetings. Generally, face-to-face interaction is lost when teammates only see each other in a chat or a weekly video call making it harder to develop the tight-knit camaraderie that delivers a truly great team. Co-working spaces such as Quest Workspaces provide newer return-to-work environments for in-person working and meetings to better company culture preservation. Besides, shared offices provide flexible, collaborative environments making it a great solution for professionals working from home but feeling the need to network with other like-minded people.
Employee Training
Co-working spaces provide customized spaces for instructors to offer in-person training opportunities for greater interaction than virtual training. Interacting with a learner face to face usually offers greater clarity and understanding than communicating through video or email. In-person training also allows several employees to learn at the same level while enabling trainers to monitor several people independently, something that's not possible with virtual training.
Better Customer Experience
In the current highly competitive business environment, face-to-face meetings with clients are essential for building trust, long-term business engagement, and forging strong relationships. In a recent study, 95% of executives reveal face to face meetings are crucial to winning more business. An essential part of communication is non-verbal using body language. Face-to-face meetings allow you to understand your clients better based on their facial expressions and hand gestures, a benefit you rarely get with a virtual meeting. With in-person meetings, you get immediate feedback from the client, so you tailor-make your offerings to suit their needs and improve customer experience. Co-working spaces provide a professional office environment for remote workers and freelancers to nurture and maintain connections with important clients through in-person meetings.
Improved Employee Well Being
With the emergence of COVID-19 and work-from-home arrangements, employees struggling with mental health sharply rose more than usual. About 41% of employees report feeling more anxious, stressed, and isolated due to the lockdown and lack of work-life balance. In-person working through co-working spaces provide a better work-life balance translating to improved well-being. Ideally, employees enjoy a better balance between work and life in co-working office spaces owing to their community-inspired structure and nature. Co-working spaces provide greater flexibility that allows employees to balance their professional and personal lives. Quest Workspaces provides Flexi plans that allow members to make the most of flexible work hours.
Get all the benefits of co-working spaces with Quest Workspaces
It is quite evident that co-working spaces offer some features that you cannot get when choosing to work from home or in virtual offices. As WFH excitement dies down, companies and businesses are turning to co-working spaces as a cost-effective way for their employees to do more with less.
At Quest Workspaces, we are committed to helping you maximize all the benefits of co-working spaces. We provide fully serviced and equipped working spaces and meeting areas that meet your needs.
Contact us today for a customized private and shared office near you,
all at affordable rates.
---
Contact Quest today to find a flexible solution that works for you and discuss how to benefit from our services.

Call us at 800.268.1051 or email solutions@questworkspaces.com