How to Maximize Information Security by Co-Working in Our Private Office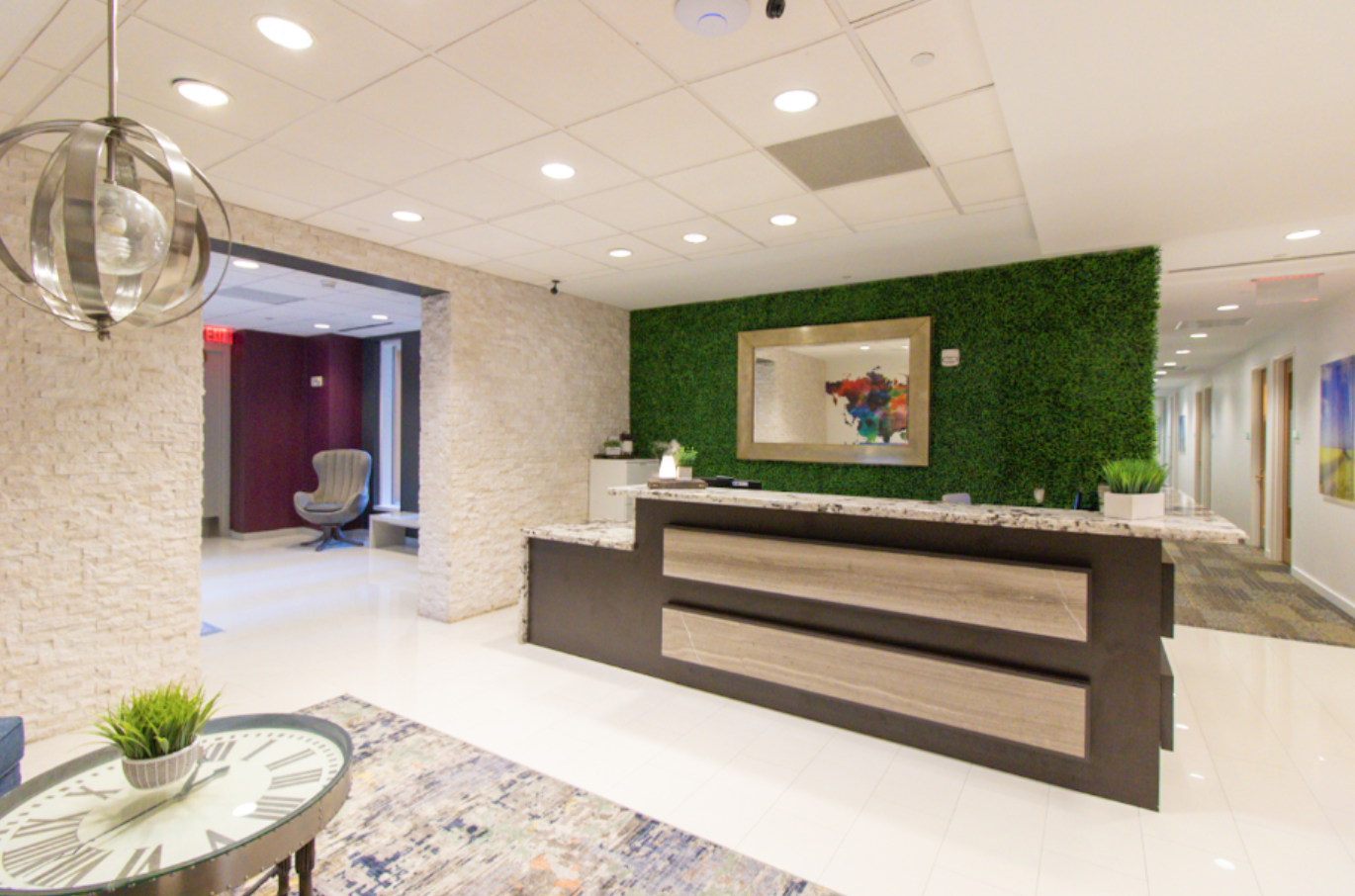 How to Maximize Information Security by Co-Working in Our Private Office
Recent industry reports project that the number of coworking spaces worldwide will reach 40,000 by 2024. Coworking spaces offer many benefits to employers and employees, including cost savings, increased flexibility, and enhanced productivity, among many others. Although coworking spaces are considered the future of work, there are some concerns they may pose some security risks to employees managing confidential data.


However, just because your workers are part of a larger coworking space doesn't mean they share desk spaces with other companies in a communal area. Coworking spaces like Quest Workspaces offer private spaces to allow members to conduct their work in private and maximize the information security of your data. This blog looks at how private offices in coworking spaces keep your data secure and confidential.


Importance of information security
In the current, highly volatile cyberspace, companies need to take vital steps to protect their information from data breaches and unauthorized access. Weak data security can result in confidential data being stolen or lost, which ultimately leads to lost revenue from Ransomware, poor customer experience, and lost business and reputational harm. Solid information security controls offered by private offices limits access to sensitive data, prevent disruption of operations via cyberattacks and boost consumer confidence.


How private offices in coworking spaces help you maximize information security practices
Working in a private office can help businesses strengthen their information security practices in the following ways:


Secure conversations and meetings
Whether you have phone, video, or in-person conversations and meetings, private offices in coworking spaces ensure no unauthorized person is listening in on your discussion. This applies particularly to conversations regarding confidential and secret company or client information. When working in home offices or at coffee shops, there is always a greater risk of such information becoming public to cause considerable data breaches.
Promotes collaboration on information security policies
Coworking spaces bring your remote team together to ensure they collaborate on the latest information security policies. Having your team work together in private offices ensures they are aware of best practices to be observed when handling sensitive company information in remote work environments. Specifically, private offices in coworking spaces implement strict rules to help employees deal with phishing and other attacks through the use of strong passwords and the application of best industry practices when using the internet and emails. Besides, the collaborative nature of coworking spaces helps your employees gain insights on how to classify and handle confidential data in their possession.


Reducing the risk of information spread through unapproved channels
With more and more employees adopting remote and hybrid work arrangements, it is essential to understand how company confidential information flows around an organization. Teams working in disparate locations increase the risk of company data being spread through unverified channels, ultimately raising the risk of leakage. Private offices in coworking spaces provide highly secure communication channels to allow your remote team to pass company information without worrying about data leakages. Besides, these offices ensure compliance with rules regarding handling sensitive company information. Employees working in these offices must adhere to rules and policies regarding creating, modifying, processing, and distributing sensitive company data.


Ensures network segmentation
Unlike home offices where work devices are used for personal activities such as social media and general browsing, private offices in coworking spaces provide dedicated work machines and networks to ensure segmented IT environments. Working in a private office removes the risk of sharing your devices, such as computers, with other family members who may unwittingly download malicious codes. Having a secure network makes it easier to restrict user access to your sensitive data and systems. This goes a long way in boosting the information security of the company.


Routine training
Avoiding attacks demands more than just being smart. Cybercriminals always look for innovative ways to compromise even the most secure networks. Experts agree the real key to staying safe is through training. Coworking spaces such as Quest Workspace host routine in-house training to help your remote team learn about the latest threats, how to avoid them and the best industry practices. Constant training is necessary to maintain an aggressive cybersecurity posture.
Improve your IT security posture with Quest Workspace solutions
With businesses and organizations facing increased risk of cyber attacks, ensuring robust information security in your work environment is a priority today. Unfortunately, having teams working remotely in home offices and other unsecured places such as coffee shops increase the risk of your confidential data being compromised. Fortunately, coworking spaces provide private offices to ensure office security for both remote employees and visitors.
At Quest Workspaces, we understand breaches and unauthorized physical access to your workplace put your organization at risk of financial and reputational damage. Our private offices implement best industry practices to ensure your trade secrets, financial records, and client and employee records are adequately secured. Contact us today to schedule a tour in a private office near you.
---
Quest Workspaces supports a safe, undisrupted and compliant work environment. Our workspaces focus on private offices with onsite support that enables social distancing, and also offer virtual office packages and remote services to keep your business moving forward from your home or Quest office. Contact Quest today to find a flexible solution that works for you, and discuss how to benefit from our services while also complying with local COVID-19 mandates.

Call us at 800.268.1051 or email solutions@questworkspaces.com