Co-Working Spaces vs. Renting Retail Office Space: Business Pros and Cons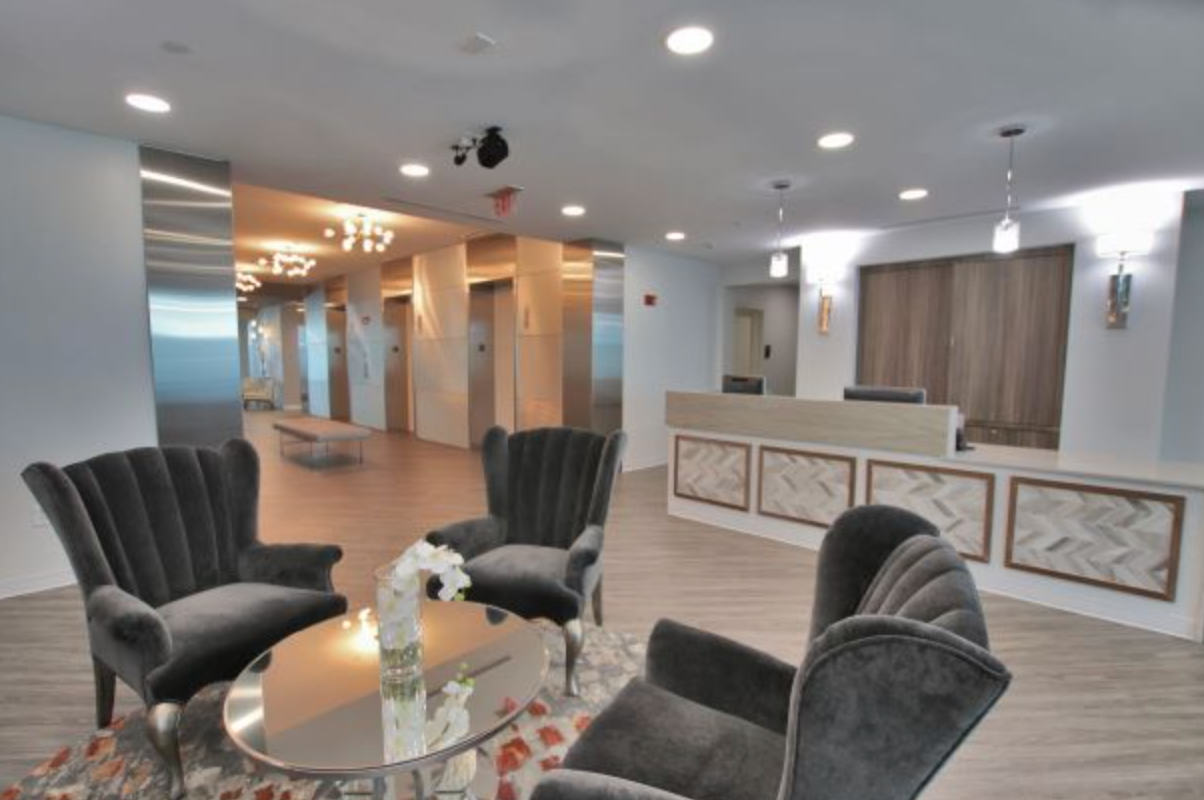 Co-Working Spaces vs. Renting Retail Office Space: Business Pros and Cons
If you are looking for a physical office to set up your business, it is advisable to consider all the available options. Today's commercial real estate market offers a wide range of workspace options, including traditional office space and coworking spaces. To ensure value for money, it is crucial to determine the type of workspace that best meet your organizational need. This blog compares traditional office spaces with coworking spaces, including their pros and cons.
Renting traditional office space
Renting traditional office space ensures your clients and customers find you easily. Most office spaces have vital downtown amenities and premium business locations to better attract and appeal to clients. However, they are not without drawbacks. The following are the pros and cons of renting traditional office space.
Pros
Customization and branding: Traditional office space allows you to customize and brand your workspace to boost company image and brand visibility. This enables you to be innovative in the designs that best connect with the target market. In a nutshell, a traditional office allows you to design your space in a way that accommodates your business needs, values, and workflows.
Privacy: Having your own office eliminates the scheduling conflicts common with shared spaces. Besides, it offers a higher privacy level that delivers a more professional environment with fewer distractions and greater confidentiality.
Complete control: With privately leased office space, you control the entire office operation. Unlike coworking space, you have total control over who walks into and out of the office. This means you have less to worry about like nosy neighbors and potential tenants conducting office space tours during work hours.
Noise control: With a traditional office, you can control the noise level within your own space to a reasonable level. Besides, your team can engage in spirited discussions without worrying about getting complaints from the neighbors.
Cons
Expensive: Renting traditional office space today is quite expensive. The intense competition for prime locations has pushed up prices to prohibitive levels. This means start-ups and small businesses opting to lease their own offices are getting increasingly priced out of the best business locations.
Long-term commitments: Unlike coworking spaces, private office spaces require users to sign a lease that lasts anywhere from 2 to 5 years or more. The long-term commitment makes it challenging to scale down or shift operations when a need arises.
Office management: Having your workspace requires ownership of mundane office management tasks and responsibilities. Handling these tasks often leads to added costs and wasted time.


Coworking spaces
There is no doubt coworking spaces such as Quest Workspaces enjoy immense popularity today. Statista reveals coworking spaces worldwide are projected to rise to nearly 42,000 by 2025, up from 18,700 today. Coworking spaces are a perfect alternative to more expensive leased offices. The following are some of the pros and cons of coworking spaces:
Pros
Reduced costs: One of coworking spaces' essential benefits is cost savings. Unlike commercial offices, coworking spaces are turnkey, with access to various amenities, including office equipment such as printers, conference facilities, tables, desks, and couches. This helps you avoid the costs of furnishing the rooms, purchasing office equipment, paying for utilities, and other build-out costs.
Immediate occupancy: Another benefit of utilizing a coworking space is that your business has immediate occupancy; meaning, you can start your business immediately. For traditional office space, you must wait for improvements to be completed and source office equipment, which takes a lot of time.
More flexibility: renting coworking space is much more flexible than renting traditional office space. You can rent for a few days, a few weeks, a few months, or for over a year. If you travel often or are engaged in seasonal businesses, choosing a coworking space provides more value. Some of the common coworking space rental plans include:
A dedicated desk: a dedicated desk is available during business hours
Shared desk: This is a desk shared with one or other coworkers
A private office: if your work requires a lot of focus and concentration, you can rent a dedicated private office within the coworking space setting
A fun environment: Coworking spaces are designed to foster creativity and create a sense of community among users. Leading coworking spaces such as Quest Workspaces offer several perks and amenities, such as gyms, coffee, shared kitchens, and couches to encourage members to interact more and unwind.
Networking opportunities: Unlike traditional space, coworking spaces offer more networking opportunities for members. It delivers a sense of camaraderie among the coworking community members, where users can connect with each other and share ideas. These workspaces provide an outlet for your employees to sample the business experiences of other companies and gain insights to help boost growth and deal with operational challenges.
Cons
Lack of company branding: Sharing a workspace means you won't have a dedicated place to put your logo, brand colors, and other branding elements
Limited privacy: Coworking spaces offer limited privacy owing to their shared nature. However, leading coworking spaces offer dedicated private offices, phone booths, and conference rooms to guarantee higher privacy.
Improve profitability with Quest Workspaces solutions
Coworking spaces offer a range of integrated office management benefits that make them an excellent option for start-ups, small businesses, and remote employees working from home. Quest Workspaces provides top-quality shared offices perfect for any company or startup on a budget. Our offices are equipped with all the amenities to help your team succeed in their roles. Contact us today to tour a location near you.
---
Quest Workspaces supports a safe, undisrupted and compliant work environment. Our workspaces focus on private offices with onsite support that enables social distancing, and also offer virtual office packages and remote services to keep your business moving forward from your home or Quest office. Contact Quest today to find a flexible solution that works for you, and discuss how to benefit from our services while also complying with local COVID-19 mandates.

Call us at 800.268.1051 or email solutions@questworkspaces.com