Co-Working Space: How to Boost Your Next Group Brainstorming Session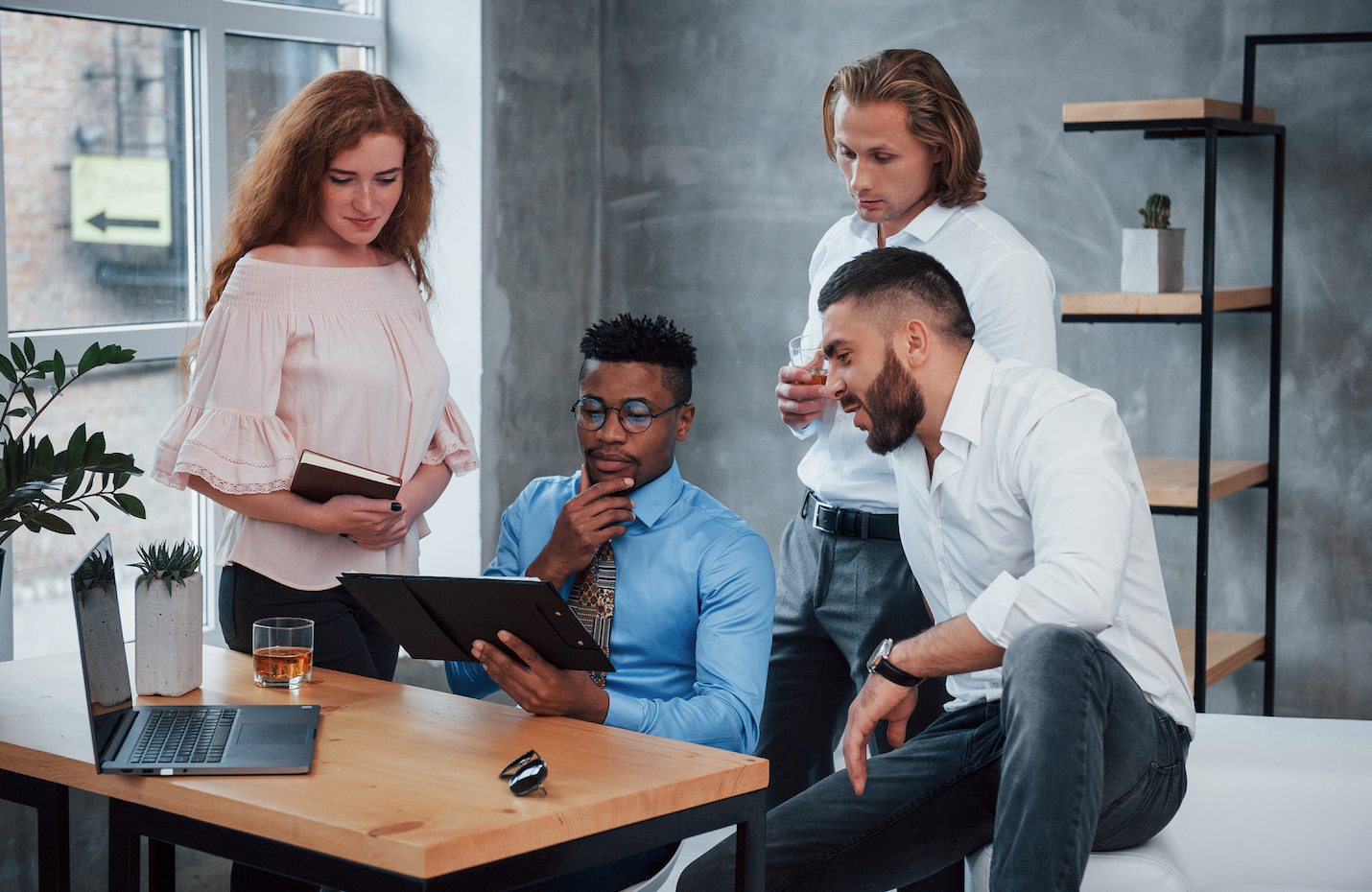 Co-Working Space: How to Boost Your Next Group Brainstorming Session
As the pandemic winds down and many people return to their office workspaces, the question many professionals are pondering is how they'll boost their next group brainstorming session. With the economy now on track and gathering momentum, competition in the marketplace continues to be fierce. To stay ahead of the pack, you need brainstorming sessions to create new ideas.
But your next brainstorming session may not yield much without appropriate strategies to inspire your team. Here are some tips to help you boost your next group brainstorming session in an office space on demand or private offices:
1. Set the Right Tone for the Meeting
Without the right tone and enthusiasm for the session, your team could easily run into a wall of silence or veer off course. They may be reluctant to let loose their creative ability if the right atmosphere for free sharing of ideas isn't created.
Here are some tips to help you set the right tone:
Lighten the atmosphere with informal introductions


Have one person speak at a time


Restrain members from analyzing the presented ideas


May also let members have some drinks and snacks if in a hospitality-driven co-working space
2. Seek the Right Questions — Not Answers
Brainstorming can be more effective if you focus on questions rather than answers. It will be easier for your team to venture into unchartered waters when you brainstorm for questions. Focusing on answers may kill the imaginative ability of your staff and may drive the meeting into silence when there are no more questions to answer, or nobody seems to be able to supply the right answers.
3. Allow Room for Wild and Absurd Ideas
Some of the greatest inventors in history began with absurd ideas. A good example is Einstein, who once stated that if an idea didn't sound wild at first, such an idea had no hope. Unusual ideas get people to think deeply and hold a healthy conversation around them. Your next group brainstorming session should suspend judgment of ideas and be free to wade into unchartered waters.
4. Get Everyone to Participate
The success of any group brainstorming session lies in getting everyone to participate. Including everyone requires some skills. You can use the round-robin approach where you apportion time to everyone around the table. This calls for a more relaxed office workspace, such as a hybrid office. Your traditional onsite office may not provide the best environment because almost everyone associates it with bureaucracy or formality. As such, your team members may not be willing to express themselves fully.
5. Focus on Quantity, Not Quality
The purpose of a brainstorming session is to generate as many ideas as possible. This means that you have to find ways of extracting lots of information from your group, and one way is not paying attention to the quality of any idea raised. You can sift through the ideas at the end of the session to see what works and what doesn't.
To collect maximum ideas:
Get everyone to participate through such strategies as round-robin approach, or giving a chance to each member to voice their thoughts


Ask members not to analyze or critique a given point


Write down all the points and review them later
How a Hybrid Office can Help
For a brainstorming session to yield the best results, it needs the right environment and tone. Your traditional onsite office, because of its rigidity, will hardly be the best place for a brainstorming session. This is where a premium flexible office workspace, such as a hybrid office, comes into the picture.
Here is why you need a hybrid office for your next group brainstorming session:
Provides a hospitality-driven co-working space with recreational and entertainment facilities that create a free and relaxed environment for brainstorming


Has enough space to cater for flexibility in seating arrangement to help create an informal environment that helps members to relax and be free to share ideas


Helps boost work-life balance as it provides room for your members to attend to other important non-work activities such as attending to sick members of the family, or working out in the gym to improve their health
---
Become a Quester
We at Quest Workspaces provide premium flexible workspaces in convenient locations in Florida and New York at equally flexible rates. If you're looking for the best co-working space for your next group brainstorming session, please contact us for more information.
---
Quest Workspaces supports a safe, undisrupted and compliant work environment. Our workspaces focus on private offices with onsite support that enables social distancing, and also offer virtual office packages and remote services to keep your business moving forward from your home or Quest office. Contact Quest today to find a flexible solution that works for you, and discuss how to benefit from our services while also complying with local COVID-19 mandates.

Call us at 800.268.1051 or email solutions@questworkspaces.com