How Co-Working Space Perks Can Help You Win Over New Applicants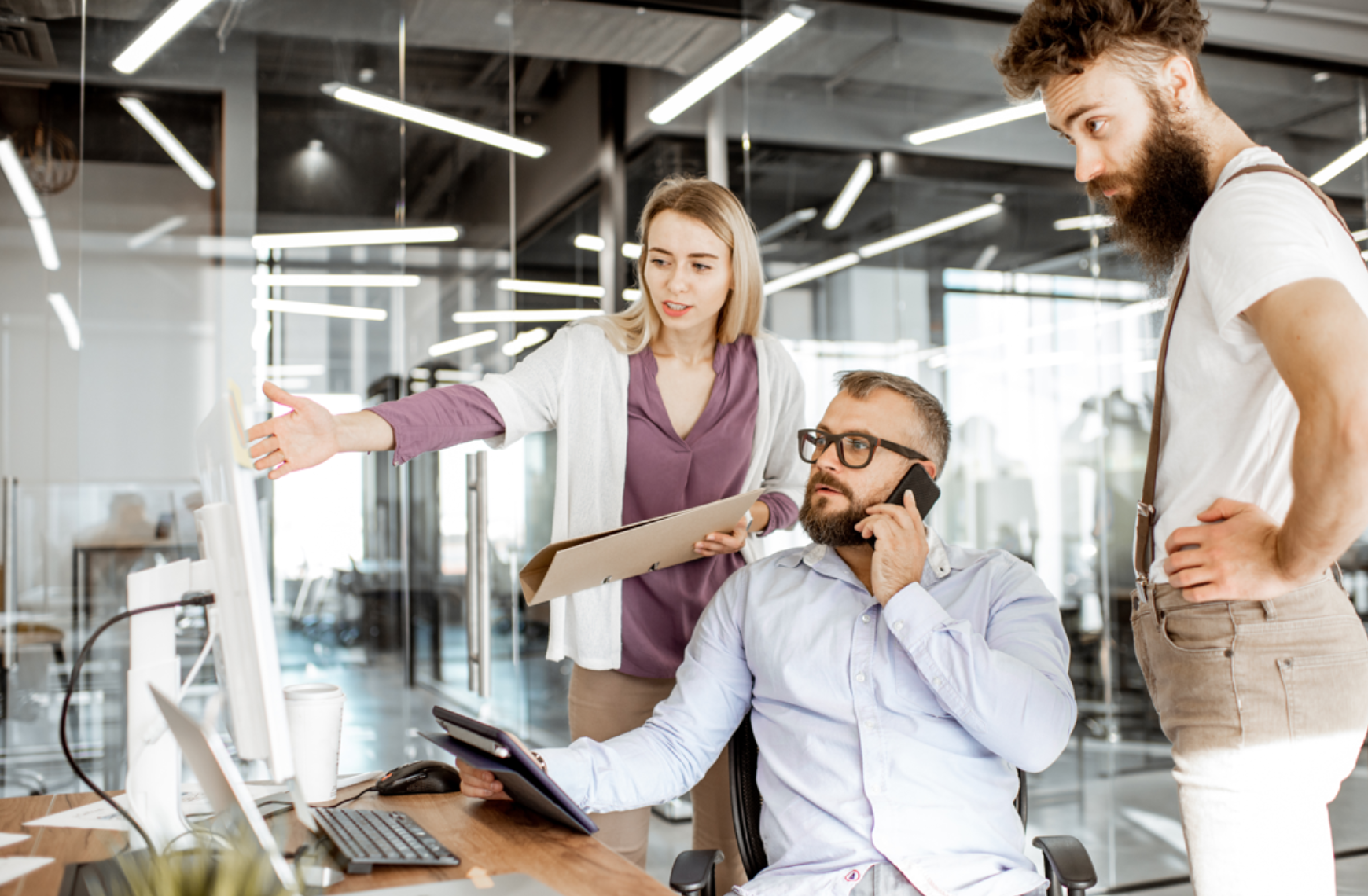 How Co-Working Space Perks Can Help You Win Over New Applicants
Experts reveal coworking space market will grow to reach nearly $11.52 billion in 2023. Companies that implement hybrid work arrangements are increasingly using flexible coworking spaces solutions to decentralize their office space and support employees who prefer working closer to home. Today coworking spaces help attract and retain skilled employees, thereby solving one of the biggest challenges entrepreneurs often grapple with. Essentially, coworking spaces provide flexible hours, which creates a great working environment and collaboration opportunities for millennial employees. This blog looks at the benefits of a coworking space, like Quest Workspaces, that can appeal to likely applicants and how it helps companies hire employees who are a good fit.
How Coworking Spaces Help Business Owners Acquire and Retain New Talent
Here are some of the ways coworking help business owners acquire and retain new talent:
Flexibility
Flexibility is integral to the acquisition and maintenance of new talent. One of the main reasons employees leave a job is the feeling they are overworked. Flexible hours help you prevent that, so you retain employees for longer. Flexibility also allows you to pay only for the space you utilize. This provides you with an opportunity to scale at your own pace with flexible contracts.
Networking and Collaboration
Coworking provides an excellent way for new hires to network and collaborate with others. It allows workers to connect to any professional across various industries. This enables them to complete their tasks more effectively with the support of others, making work easier. Collaboration between professionals in coworking spaces with members helping each other with projects and exchanging ideas.
More Job Control
Coworking spaces are usually open 24/7, allowing employees to decide whether to work the whole day when faced with tight deadline projects or take a break in the middle of the day to go to the gym. They can also choose to work in quiet private spaces or more collaborative spaces that encourage interactions; most employees value this autonomy.
Provides a Form of Structure
Employees value some form of structure in their professional life. Working from home presents one with too much autonomy that could kill productivity due to a lack of routine. Coworking spaces provide a limited form of structure that guarantees an optimal degree of control for independent workers. Employees in coworking spaces reveal that having a community to work alongside helps them create structure and discipline, which motivates them.
Better Work-Life Balance
Work-life balance is crucial to attracting and retaining employees today. Studies reveal 22% of employees quit their jobs due to a lack of work-life balance. Coworking space solutions like those offered by Quest Workspaces include areas to work out, unwind and meditate. Coworking solutions also offer spaces to refresh and take a nap which leads to a better work-life balance.
Being Part of a Community
As opposed to working from home or in a traditional office, coworking spaces offer a unique vibe that cultivates a sense of community in both existing employees and new hires. Being part of a thriving community is also integral to employee happiness and job satisfaction. This can help you to attract and retain new talent more successfully.
A Place to Learn
The working environment in a coworking space allows interactions with people of different mindsets, skills, and knowledge. This improves your new employee's outlook and provides them with a learning opportunity to up-skill themselves and improves their own productivity. Coworking spaces also support learning and education through hosting community events. For example, your new hires can attend marketing even where they get the opportunity to learn a new skill and apply the knowledge to their given duties.
Mental Well Being
Working in a shared space offers excellent opportunities to meet new people and enhance own network. This helps new hires to avoid loneliness and improve their interpersonal skills. With coworking spaces like those offered by Quest Workspaces, your employees can easily find new friends and become part of a community with its own office culture.
Quest Workspaces Offer Excellent Coworking Space Solutions to Help You Attract and Retain New Talent
There is no doubt a good team is integral to the success of your organization, whether it is small or big. In today's highly competitive business environment, most organizations are struggling to attract and retain new talent that can take their business to the next level. More entrepreneurs and business owners are now turning to coworking spaces as a means to finding and acquiring exceptionally talented employees for long-term engagement.
---
The coworking space solutions offered by Quest Workspaces are centers of vibrant activity and innovation designed to meet the needs of millennial workers. Our solutions guarantee flexibility while keeping your workers happy, motivated, and purposeful at work.
If you want to know more, contact us today.
---
Quest Workspaces supports a safe, undisrupted and compliant work environment. Our workspaces focus on private offices with onsite support that enables social distancing, and also offer virtual office packages and remote services to keep your business moving forward from your home or Quest office. Contact Quest today to find a flexible solution that works for you, and discuss how to benefit from our services while also complying with local COVID-19 mandates.

Call us at 800.268.1051 or email solutions@questworkspaces.com