6 Meeting Room Essentials That Make Meetings More Successful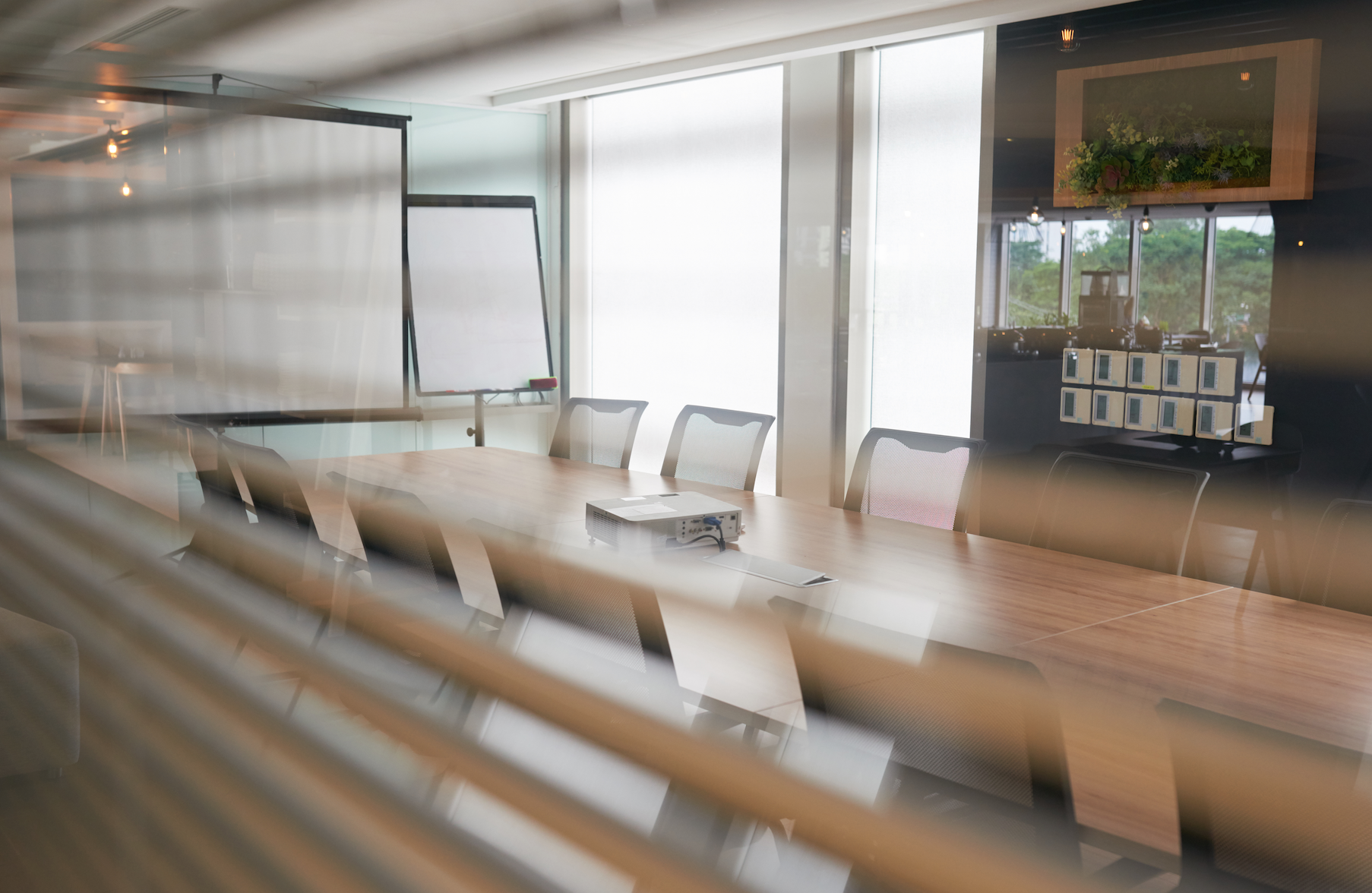 6 Meeting Room Essentials That Make Meetings More Successful
In the current hybrid work environment, most companies, regardless of their size or niche, have a mix of in-office and remote employees as well as freelancers. With such a mix of working conditions, managers must re-design the workplace to gather for each employee's needs. When it comes to meeting rooms, there are essential must-haves and the nice-to-have equipment and digital infrastructure to guarantee quality and productive meetings. This blog looks at five meeting room essentials to make a hybrid in-person/virtual meeting more successful.
Ergonomic Meeting Room Furniture
With studies revealing employees spend between 51 % of their work in meetings, an ideal meeting room should have comfortable furniture. An ergonomic conference chair eliminates the need for employees to stretch and adopt unhealthy posture during meetings. Besides, ergonomic chairs help fix employees' posture, prevent arthritis, realign their spine, and minimize work-related injuries. On the other hand-adjustable desks that can be adjusted to any level allow your team to modify their desks according to their needs. With such desks, you can have standing meetings when a need arises. Additionally, a well-designed meeting room should be comfortable, clean, and tidy with well-arranged furniture that features an ideal table to seat height ratio.
The Right Amount of Space
Your meeting room should be spacious enough to accommodate each member. Having the ideal-sized conference room tailored to meet your specific needs can make all the difference. If you conduct a meeting with fifteen participants, opting for a space designed for five people can impact productivity. You should also ensure you choose a space with comfortable furnishings, good lighting, and a collaboration-friendly design.
Functioning Meeting Room Technology and Equipment
Technological problems are the leading cause of disruption and delays in meetings. When systems fail, employees are forced to spend a lot of valuable time fixing issues. Besides, delayed meetings cause frustration, extend the meeting time, and decrease productivity which eventually impacts your company's bottom line. Invest in the latest technologies and modern communication equipment to guarantee efficient and effective audio/video connections and clear content onscreen. The following is a brief list of some must-have meeting room equipment:
Whiteboard with pens
The right projector and viewport
Cables and cords
Conferencing camera and video conferencing software
Functioning AV equipment
Speakers and microphones
Televisions or computer screens
Wireless presentation
Audio or video conferencing equipment


Create a Productive Environment
Your employees' meeting environment has a significant impact on their productivity. Things like light, temperature, and air can significantly determine the success of a meeting. Here are a few tips for creating a productive meeting environment:
Temperature:

Studies

reveal employees are more susceptible to making mistakes when temperatures fall below optimal temperature, which is 25 degrees Celsius. When employees use much of their energy to keep warm, they have less of the energy to stay focused and creative. To ensure your team is productive and well organized, ensure your meeting room is adequately heated.


Light: Productive meeting rooms feature windows with plenty of natural light. Dim lighting makes employees doze off and lose their sense of motivation, resulting in reduced work productivity. If natural light is not possible, invest in the right artificial light to improve your team's energy, mood, alertness, and productivity.


Air: Energy levels generally drop off when you spend too much time in a room with bad air quality. To ensure bad air doesn't impact your meeting, ensure your team meets in a room with plenty of fresh air.


Scheduling Tools
The ideal scheduling tools help streamline meeting planning and organization. The main goal of using tools to schedule meetings is to help you save time. They remove the difficult task of sending emails back and forth while helping you prioritize urgent and crucial meetings. The right tools should feature ease of use, integrations, and functionalities such as tracking and analytics.
Onsite Services and Support
Meeting bottlenecks should be resolved quickly to avoid wasting client or employee time. This can only happen if you invest in responsive onsite support. Onsite services such as tech support can help participants resolve some of the teething technological issues that can impact meetings. On the other hand, desk reception helps participants feel at home on arriving while helping you set up your meeting space appropriately.
Quest Workspaces Provide Exceptional Meeting Room Solutions
An essential space in every office is the meeting or conference room. With studies revealing meetings take over 30% of middle managers' working week, meeting rooms are integral to the company's success. At Quest Workspaces, we understand the strategic importance of meeting rooms for your company. We provide modern meeting and conference room solutions with available furnishings and tools to support your employees' goals while fostering productivity. We'll always put your business and your well-being first.
---
Contact us today to learn more about our office and meeting room solutions.


---
Quest Workspaces supports a safe, undisrupted and compliant work environment. Our workspaces focus on private offices with onsite support that enables social distancing, and also offer virtual office packages and remote services to keep your business moving forward from your home or Quest office. Contact Quest today to find a flexible solution that works for you, and discuss how to benefit from our services while also complying with local COVID-19 mandates.

Call us at 800.268.1051 or email solutions@questworkspaces.com