Displaced Sabadell tenants seek space after pipe burst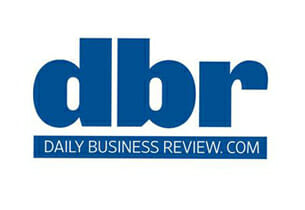 Displaced Sabadell tenants seek space after pipe burst
A burst pipe at one of Miami's tallest office towers has forced a number of law firms, including Hogan Loyells, and other businesses to relocate for four months or longer.
The leak on the 22nd floor of the Sabadell Financial center, formerly the Mellon Financial Center, at 1111 Brickell Ave, forced the closing of the 31-story building for the entire day Jan. 6.
Most tenants were allowed back by Monday, but most located below the 22nd floor sustained extensive damage and had to find temporary quarters. Hogan Lovells was the second-largest tenant in the building with 35,000 square feet on six floors. Also displaced was Moscowitz & Moscowitz, a small criminal defense law.
Hogan Lovells, an international law firm based in Chicago with 2,300 employees, wasted no time looking for temporary space.
Twelve of the firm's top managers flew to Miami on Jan. 8 for an emergency walk-through and, after determining the space was not habitable, hired Quest Workspaces, which operates business centers and prepares temporary space for companies.
"I've been doing this for many years, and I've never seen a company react so quickly to a disaster" said Laura Kozelouzek, president and chief executive officer of Quest. "Productivity for them was a huge concern."
Employees of the firm worked at home for a few days, then, like other displaced tenants, rented conference rooms at the JW Marriot Hotel, said Kamani Yanez, Quest's regional vice president.
The firm will be renting 45 offices at the Quest's Coral Gables center at 2525 Ponce de Leon Blvd. for two to four months.
"We had enough space to accommodate their whole group, "Yanez said Friday. "They're using all of our resources there, our phones and equipment. The furniture is being delivered today. They had almost no interruption."
Another law firm tenant, Hunton & Williams, is located just above the break on the 23rd, 24th and 25th floors. The firm was allowed back into the building Monday and had no damage, according to astaffer who declined to be identified.
"We were lucky," she said.
Displaced lawyers and staffers have been seen in the building this week wearing masks while collecting items from their offices, she said.
Other tenants include Baker & McKenzie, Barclays Bank, Credit Suisse, BDO USA, Sabadell United National Bank and Guggenheim Partners.
Yanez said it is not yet known what caused the pipe to burst in the 12-year-old building.
She said no standing water was visible in the building by Monday but water marks showed where flooding occurred and mold is a concern. She said fans were brought in to speed up the dry out process.
---
Quest Workspaces supports a safe, undisrupted and compliant work environment. Our workspaces focus on private offices with onsite support that enables social distancing, and also offer virtual office packages and remote services to keep your business moving forward from your home or Quest office. Contact Quest today to find a flexible solution that works for you, and discuss how to benefit from our services while also complying with local COVID-19 mandates.

Call us at 800.268.1051 or email solutions@questworkspaces.com