Benefits of Hospitality-Driven Co-Working Spaces for Wedding Planners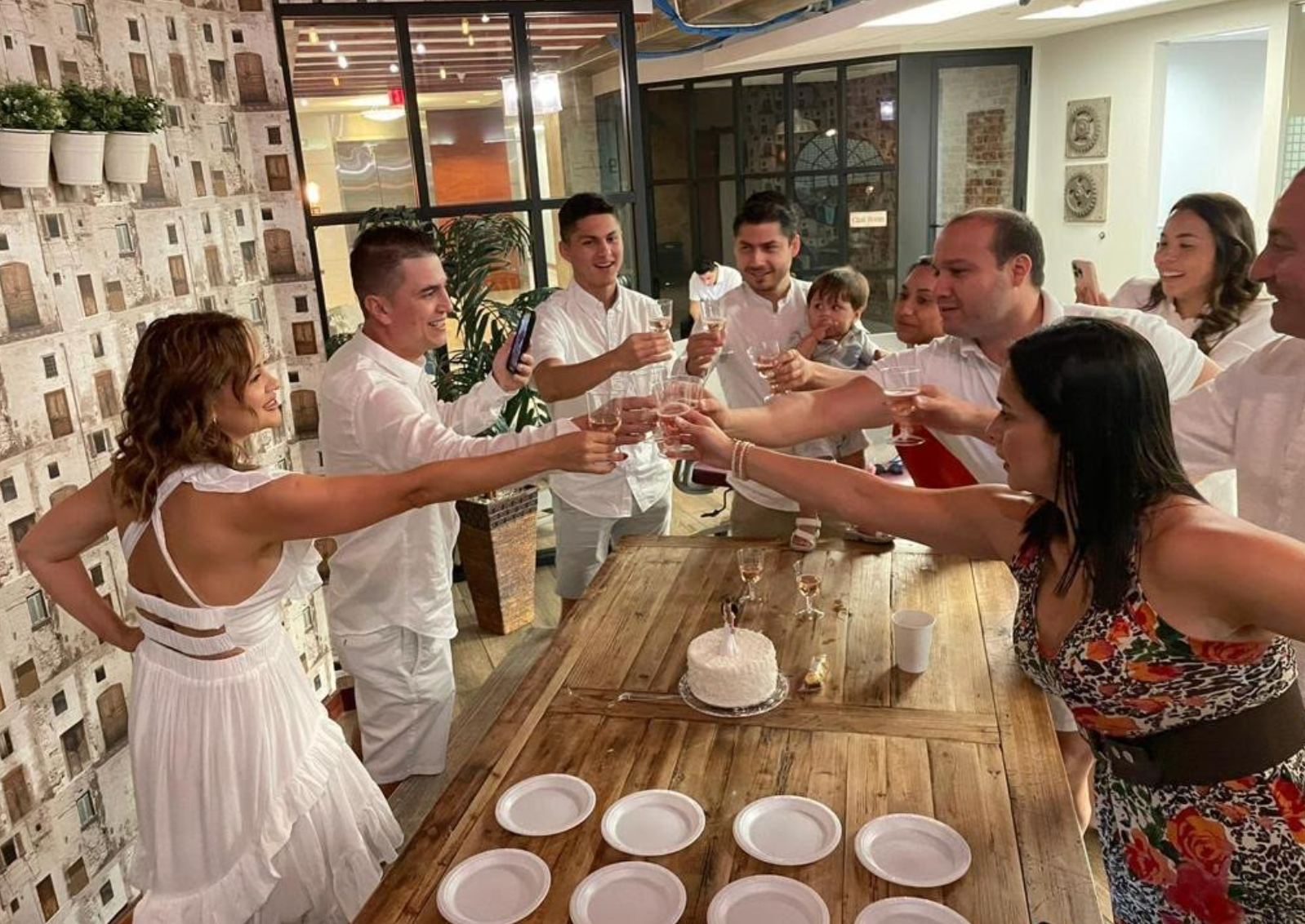 Benefits of Hospitality-Driven Co-Working Spaces for Wedding Planners
Recent statistics show the wedding services industry boasts a market size of $61.9bn in 2022. Typically, engaged couples are wedding planners' clients as they are the most likely to seek help to plan their perfect wedding. If you are a wedding industry professional looking for a suitable space to inspire your creativity, consider a coworking space. Coworking spaces such as Quest Workspace offers purposely designed environments that spark imagination and put you in front of new clients. This blog provides the benefits of a hospitality-driven coworking space for your team and clients.
Benefits of coworking space for wedding planners
Ideal place for meeting clients
When couples are getting married, they need to meet their wedding planners in person. Meeting your clients in your home or noisy restaurants may give your business a bad impression. A coworking space such as Quest Workspaces offers private meeting rooms where you can meet your clients and show off what you can do for them in a professional setting. Your clients can sit back on comfortable sofas and relax as they go through the photos and videos of your previous work. This helps you maintain your reputation as a professional committed to making clients happy and satisfied.
Cost savings
Many wedding planners juggle so many tasks at the same time. You probably have more than one event going down in a single weekend, meaning you need to stay organized to meet the expectations of your clients. The use of an office makes it easy for you to balance all work concerns at the same time. However, full-time office space is unnecessary since you spend most of the time out in the venue supervising the actual planning in person. A coworking space offers a cheaper alternative that you pay depending on your usage. This makes it easy to have office hours and avoid spending money on renting a space you don't use full-time. The savings you make can be reinvested in the business.
Customized amenities
Leading coworking spaces also offer many top-notch amenities to make your work easier. These include but are not limited to lightning-fast internet, secure network infrastructure, front desk, conference rooms, virtual offices, mail services, printing and scanning hardware, phone booths, and call areas. You will also have access to nutritional and wellness perks such as a functional kitchen, coffee, and snacks, wellness rooms and a gym.
Why hospitality-driven coworking space is a right option
A hospitality-driven coworking space that caters to all needs of the workers, from work-related amenities to health and wellness perks such as healthy drinks and snacks, workout facilities, and drop-off laundry services. These spaces are designed to help you attract and retain the best talent by making them feel valued and appreciated as guests, not just staff. The following are some of the benefits of hospitality-driven coworking space for wedding planners:
Increased focus and productivity
Employees tend to focus more and become highly productive when their employer provides meals and drinks in the office. Free coffee and meals in coworking spaces save a lot of time used for lunch in outside catering facilities. When employees don't have to worry about what they are going to eat, they focus more on the task at hand for longer hours, translating to increased productivity.
Retention benefits
Industry statistics show that providing free food and drinks to your employees increases job satisfaction by 67%. Hospitality-driven coworking spaces like Quest Workspaces focus on creating a supportive environment for your workers. Apart from quality food and drinks, they also offer access to workout amenities, lounge areas, and flexible workspaces that support work-life balance. These are major perks that are hard to give up, especially for Millennials.
More collaboration
Coworking spaces encourage mingling, which translates to enhanced collaboration. This fosters the exchange of valuable ideas that arise organically during informal conversations. Hospitality-driven coworking spaces design their offices to make people "bump" into each other during coffee and lunch breaks to support unstructured social time and encourage teams to meet.
Enhance company culture
Offering beverage and meal options in offices encourage more employees to eat together. Studies reveal collaborative behavior is twice as high among team members who share a meal with one another than those who don't. Hospitality-driven coworking spaces provide high-quality perks designed to enhance a sense of teamwork and strengthen bonds. Besides, just like your employees are more likely to bond with co-workers over office drinks and snacks, your clients will enjoy spending time with you over steaming coffee. Coworking spaces provide fully equipped kitchens to allow you to prepare coffee and meals for your clients too.
Leverage the office solutions offered by Quest Workspaces
At Quest Workspaces, we understand creativity and artistry are at the heart of a successful wedding planner's work. We provide uniquely crafted hospitality-driven workspaces with distinct vibes to meet your needs and those of your clients. Apart from free coffee and snacks, our coworking areas also provide access to various customized amenities, including meeting & event spaces and bridal suites. Contact us today to view a location near you.
---
Quest Workspaces supports a safe, undisrupted and compliant work environment. Our workspaces focus on private offices with onsite support that enables social distancing, and also offer virtual office packages and remote services to keep your business moving forward from your home or Quest office. Contact Quest today to find a flexible solution that works for you, and discuss how to benefit from our services while also complying with local COVID-19 mandates.

Call us at 800.268.1051 or email solutions@questworkspaces.com