A Different Kind of Coworking: Corpoworking is the Future?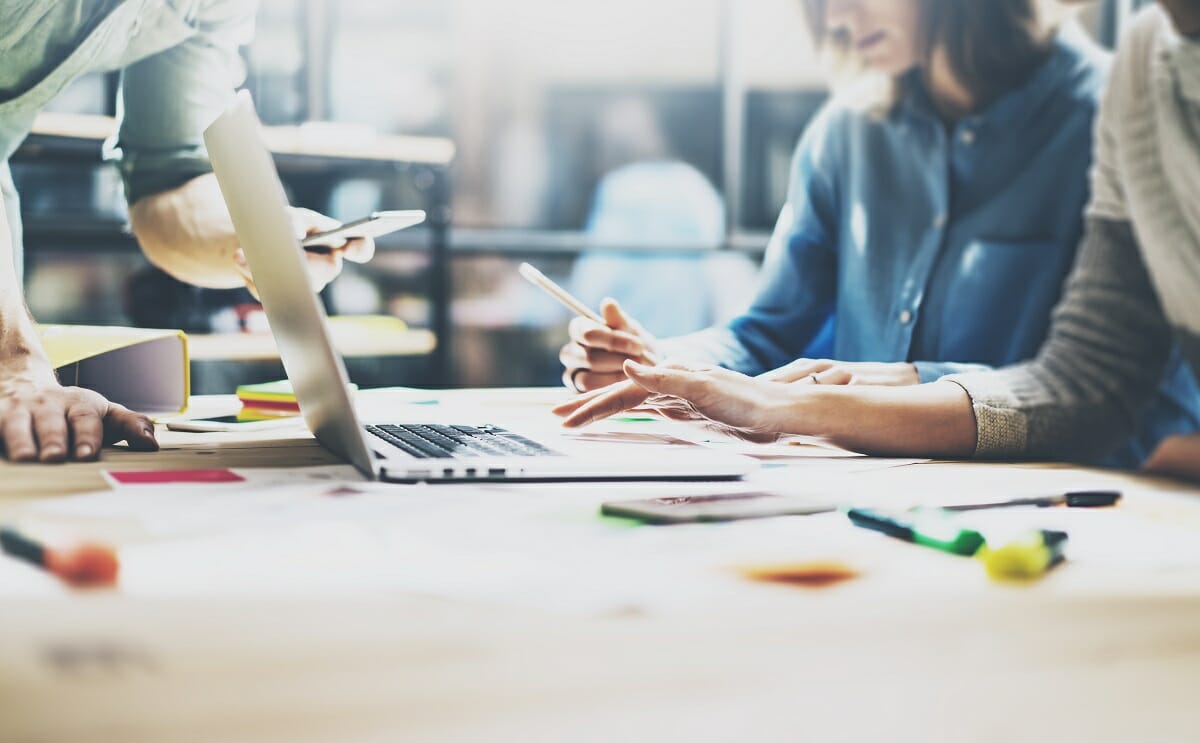 A Different Kind of Coworking: Corpoworking is the Future?
Coworking is the new norm, statistics say.
Currently, there are 14,411 coworking spaces in the world. Global cities like New York, Chicago, and London are expanding their shared workspaces at an annual rate of 20 percent, making coworking a vital part of any international market. To top it all off, coworking spaces have grown at an incredible rate of 200 percent over the past five years.
Due to the undeniable success of shared workspaces, more traditional companies are now looking into these open spaces. The demand for coworking spaces also resulted in the pursuit of innovative and better working experiences. One of its fruits is corpoworking — a different approach to traditional coworking.
Quest Workspaces breaks down the basics of this new trend.
Corporate Working: What You Need to Know
Corporate working (Corpoworking), as the name implies, is the combination of coworking and corporate business. It involves opening a workplace inside or outside the company's premises. The space should be available for employees' use, as well as for entertaining visitors.
Corpoworking includes specific workspace modifications to accommodate the standards of the company. Like coworking, it promotes flexibility and community — a real community grounded on the notion of exchange and sharing.
Simply put, it incorporates coworking into any business.
A Versatile Workspace Solution
Office design and layout impact employee productivity. Today's employers now realize the importance of having an innovative workspace that promotes better performance. Gone are the days of employees in cubicles; the modern office is all about open spaces and high-rise office desks.
More companies are also transitioning from individual work to collaboration. The change requires them to look for places that allow employees to connect with each other freely.
Corpoworking helps employers achieve both. It offers a collaborative workspace that accommodates employees and outsiders (e.g., startups, freelancers, and solo entrepreneurs). It aims to develop a genuine community that clears boundaries between different job descriptions.
Corpoworking & Your Business: Why It Matters
If your business needs a different kind of flexibility, here's how corpoworking can help you achieve it:
Designed for Employees
Corpoworking improves its layout regularly like with coworking spaces. Workspace providers design modular spaces and furnishings with the employees' comfort and well-being in mind. Access to Wi-Fi and other forms of connectivity are also available.
Meet the Needs for Mobility
Whether it's inside or outside the company's space, corpoworking meets the needs of mobile employees. It offers the perfect place for people to come and work freely. It also provides an escape from traditional offices, which gives employees a breath of fresh air. The change in scenery allows them to rest and improves their productivity.
As the concept of corpoworking expands, so do its benefits. It offers an experimental space for new working methods, as well as a place that provides renewed motivation. With corpoworking, businesses can achieve corporate transformation and improve their employees' life in the office.
Are you interested in learning more about corpoworking or coworking in general? Quest Workspaces can help; talk to us today.
---
Quest Workspaces supports a safe, undisrupted and compliant work environment. Our workspaces focus on private offices with onsite support that enables social distancing, and also offer virtual office packages and remote services to keep your business moving forward from your home or Quest office. Contact Quest today to find a flexible solution that works for you, and discuss how to benefit from our services while also complying with local COVID-19 mandates.

Call us at 800.268.1051 or email solutions@questworkspaces.com