9 Positions That Require a Private Office Instead of a Co-Working Space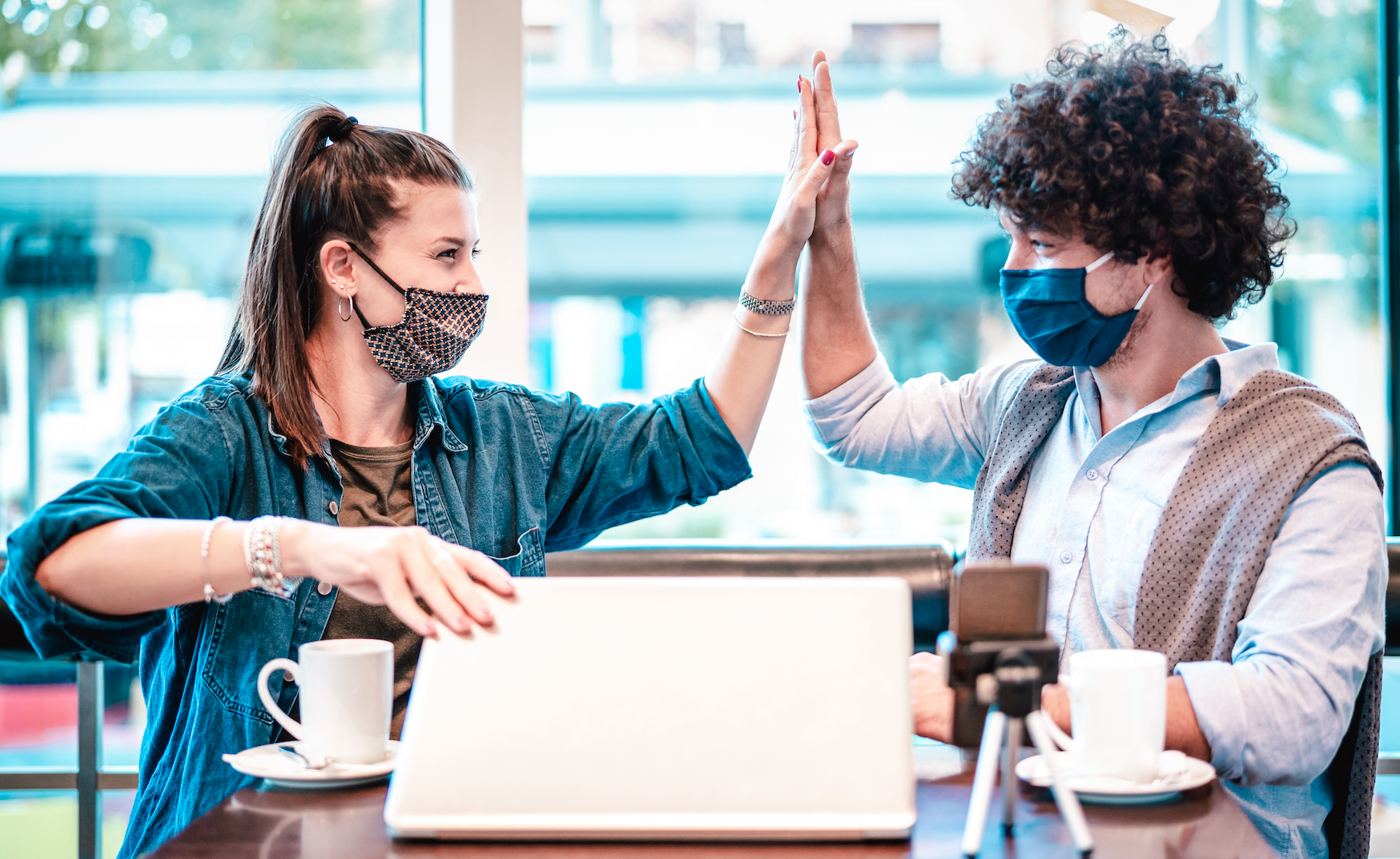 9 Positions That Require a Private Office Instead of a Co-Working Space
Businesses, big and small, are increasingly turning to shared co-working spaces. Recent studies reveal the number of people working in co-working spaces in the US in 2017 was 542,000, and this is forecasted to increase to nearly 1.08 million in 2022. Co-working spaces have several benefits, including more networking opportunities, increased productivity, greater flexibility, collaboration opportunities, and more.
However, while co-working can be a perfect solution for many small and growing companies, it may not be ideal for several niches and positions requiring a greater detail-oriented mindset and focus. This blog focuses on the jobs and positions that need a private office rather than a co-working space.
What Is the Problem with Co-Working Space?
Notably, the main challenges with co-working spaces are the distractions and noise. According to a Clutch 2020 co-working survey, 48% of employees reveal that distractions and noise are their co-working space's primary challenges. In an open space co-working environment, there is likely to be constant noise from phone calls, keyboard typing, and even conversations. In these scenarios, employees handling tasks that need great detail of attention may struggle to focus and thus experience lower productivity or produce lower quality work. Other notable challenges with co-working space include:
Lack of privacy,
Inability to personalize space,
Security and safety issues,
Insufficient equipment and more

9 Positions that Require a Private Office
There are a wide variety of roles that require impressive detail-oriented skills to avoid any potential mistakes that could impact a project and the company's overall performance. You may need a quiet private office free of distractions to complete such tasks correctly before submitting them.
These positions include:
Executive Assistants
Executive assistants often deal with sensitive details for higher-ranking bosses. They are often privy to confidential business and personal information that could pose massive risks should it fall into the wrong hands. Being able to keep these secrets is a crucial part of an executive assistant's job. Unfortunately, they can't do so in an open co-working space where privacy is lacking.
Accountants
An accountant helps companies make crucial financial decisions that keep them in a stable financial position. An accountant needs a lot of attention and focus to correctly record financial transactions, gather and analyze financial data, conduct audits, make final forecasts, and more.
Cybersecurity Professional
Cybersecurity officers must keep their techniques for safeguarding IT infrastructure under wraps. A private office provides the ability to protect sensitive IT infrastructure information from leaking. It also enables the professional to subtly deploy cybersecurity techniques for constant monitoring of systems and networks for possible attacks and intrusions.
Data Analyst
A data analyst gathers, stores, and interprets various company data sets such as market research, sales, logistics, and more. They also conduct quality assurance reports on imported data to ensure it complies with the company guidelines. These roles require a great deal of focus and concentration, which a co-working space rarely provides.
Proofreader/Editor
An editor reviews and proofread content created by a writer for print or digital media. They also set publication deadlines and goals and approve content while following the client's style guidelines. There are myriads of fact-checking tasks associated with this profession, meaning; one needs a quiet and serene work environment to ensure a higher quality content presentation.
Transcriptionist
Transcriptionists rarely accomplish meaningful tasks in a noisy environment full of distractions. A transcriptionist needs a lot of privacy to listen and write audio recordings, expand short hand notes, transcribe live meetings and edit the transcriptions before filing them.
Web Developer
A web developer designs, builds, maintains, and updates company websites for an employer or clients. They also perform website updates, back up of website files, and undertake troubleshooting and general upkeep. Web developers need a higher level of privacy to succeed in their roles, even if part of their work requires some level of collaboration.
Customer Service Associate
Customer service associates often need to make calls frequently as part of their jobs. This cannot be accomplished in a co-working space where others are socializing or making calls also. Too much background noise is frustrating for the employee and will also appear unprofessional to the client on the other end of the phone call.
Behavioral Therapists
Behavioral therapists work with people living with mental disorders like addictions, depression, anxiety, and other disorders. They also help patients overcome conditions such as autism, ADD, and ADHD. Behavioral therapists needed a quiet and serene environment provided by a private office to listen to clients' difficulties and challenges and help them modify and change their behaviors.
Contact Quest Workspaces for the Best Office Solutions
A recent study reveals more than half of high-performing employees say they need quiet workspaces to succeed. Just because more employees are happy in their co-working spaces doesn't mean all positions and professions will thrive in one. A recent report reveals that 88 percent of the surveyed co-working employees experience distractions, lack of space, and security issues. Companies that provide a blend of co-working space and private offices make employees happier and more likely to want to work in a shared office space rather than remotely.
---
You can count on Quest Workspaces to provide outstanding office designs and tools that turn non-productive spaces into highly effective work areas. Whether you need co-working spaces or private offices, our experts can customize a perfect solution to get your productivity fired up for an improved bottom line. Specifically, our private office solutions are designed to help you and your employees walk in and get down to business without interruption.
Contact us today for more information about our services.
---
Quest Workspaces supports a safe, undisrupted and compliant work environment. Our workspaces focus on private offices with onsite support that enables social distancing, and also offer virtual office packages and remote services to keep your business moving forward from your home or Quest office. Contact Quest today to find a flexible solution that works for you, and discuss how to benefit from our services while also complying with local COVID-19 mandates.

Call us at 800.268.1051 or email solutions@questworkspaces.com