6 Reasons Why Accountants Need a Co-Working Office Space for Q4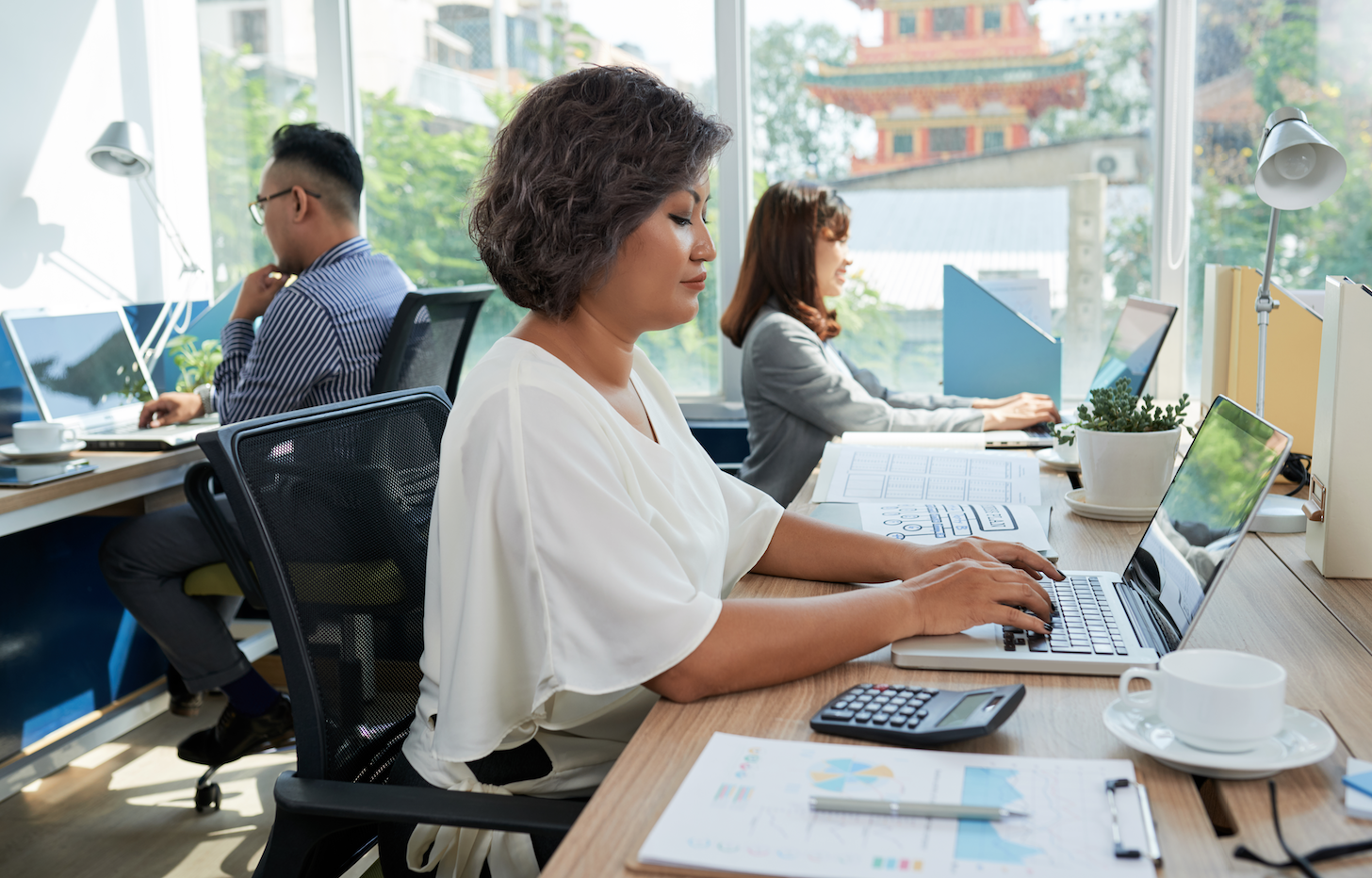 6 Reasons Why Accountants Need a Co-Working Office Space for Q4
For most businesses across a range of industries, the age of the co-working office space has arrived. Recent industry statistics estimate that in 2017, there were over 4,000 co-working spaces in the U.S, with this number expected to increase to over 6,200 by 2022. In the bookkeeping industry, digital record-keeping has brought massive transformation, allowing accountants to eliminate the mountains of paperwork that were once the backbone of their careers. Replacing filing cabinets with accounting software has enabled accountants to be mobile and flexible. This, in turn, has allowed accounting firms to discard their traditional office space for a more agile, productive, and collaborative co-working space. This piece focuses on the advantages that accountants stand to gain by adopting co-working spaces.
Benefits of Co-Working Space for Accountants
More Networking and Collaboration
A co-working space gives accountants a chance to be part of a larger professional community. It allows you the flexibility to open up your services to a whole new network of other freelancers and entrepreneurs. This networking helps you stay current in the accounting industry and provide opportunities to learn new skills and ideas that you could implement in your work. Working alongside your peers enables you to learn new marketplace trends by exchanging ideas with other professionals from other companies. In a nutshell, co-working is ideal for helping accountants feel less isolated, more connected, and empowered to grow their careers.
Access to Cutting Edge Facilities
Modern co-working spaces are equipped with cutting-edge technologies, equipment, and facilities that you may not have access to in a traditional office setting. Faster computers, more powerful software, and closer system interconnections advance your ability to interpret and present data efficiently and effectively. The result for accountants and accounting firms is that their work becomes smarter, faster, better, and cheaper. Additionally, many centers provide businesses lounges, well-equipped meeting rooms, training rooms, event spaces, and more, meaning you will have access to a premium setting that reflects your level of professionalism for every business occasion.
Office Support from Dedicated Personnel
If you are an accountant working independently or in a small team, having an extra pair of hands will definitely make a difference. Most co-working spaces and serviced offices boast a team of onsite receptionists, IT pros, and admins assistants on standby to provide custom help whenever a need arises. For example, if something goes wrong with your computer, IT support will be on hand to get you up and running in no time. Co-working operators are also getting more creative in an effort to offer extra services and stay ahead of their competition. Some operators now provide access to community gyms, yoga training, in-house baristas, and massage therapists. Exercising during the workday has been linked to increased productivity and enhanced cognitive abilities.
Increased Productivity
This is especially true for accountants working out of a home office. When you are home, it is quite easy to get distracted. With minimal structure, a workday at home can pass in a blur with no tangible achievement. Co-working space offers structure to your day by enabling you separate home life from work responsibilities. When you go to another space, you solidify the work mode that ultimately leads to increased productivity. Most of the co-working spaces are also accessible 24/7, meaning you can maximize them to accomplish more accounting tasks no matter the time of the day.
Boost Creativity
By co-working with other individuals from different companies and backgrounds, you expose yourself and your employees to new perspectives that could nurture bursts of creativity. Undoubtedly, switching spaces and heading to new environments can be all you need to get out of your own bubble and refresh your mind. Additionally, being in a thoughtfully designed space can helps boost creativity by getting rid of the dull, uniform nature of the traditional office setting.
Low Set Up Costs
Co-working spaces are 60%-75% more cost-effective than traditional offices due to reduced overheads. With a co-working space, you avoid typical expenses such as office furniture, utility costs, and technical infrastructure. Although rental rates vary from one location to another, they usually consist of a one-month refundable deposit and one-month rent. Some dedicated desks charge weekly, even daily rates. In essence, co-working spaces provide access to facilities, technologies, and professional support at a fraction of the cost you would spend setting up a traditional office.
Get Exceptional Co-Working Space Solutions from Quest Workspaces Today
Whether you are a freelance accountant working from home or a small firm looking for a change of scenery, relocating to a co-working space can help boost productivity, creativity and foster fresh connections. It also provides you the flexibility to work when you want, where you want, and scale your operations as need be.
---
Quest Workspaces offer unmatched co-working office space solutions that are specifically custom-made to meet your specific needs. Whether you need space to expand your commercial business, meet new clients for the first time, room for training employees or space to manage files and paper documentations, Quest Workspaces has you covered. Contact us today to learn more.
---
Quest Workspaces supports a safe, undisrupted and compliant work environment. Our workspaces focus on private offices with onsite support that enables social distancing, and also offer virtual office packages and remote services to keep your business moving forward from your home or Quest office. Contact Quest today to find a flexible solution that works for you, and discuss how to benefit from our services while also complying with local COVID-19 mandates.

Call us at 800.268.1051 or email solutions@questworkspaces.com