7 Perks New Hires Love About Co-Working Spaces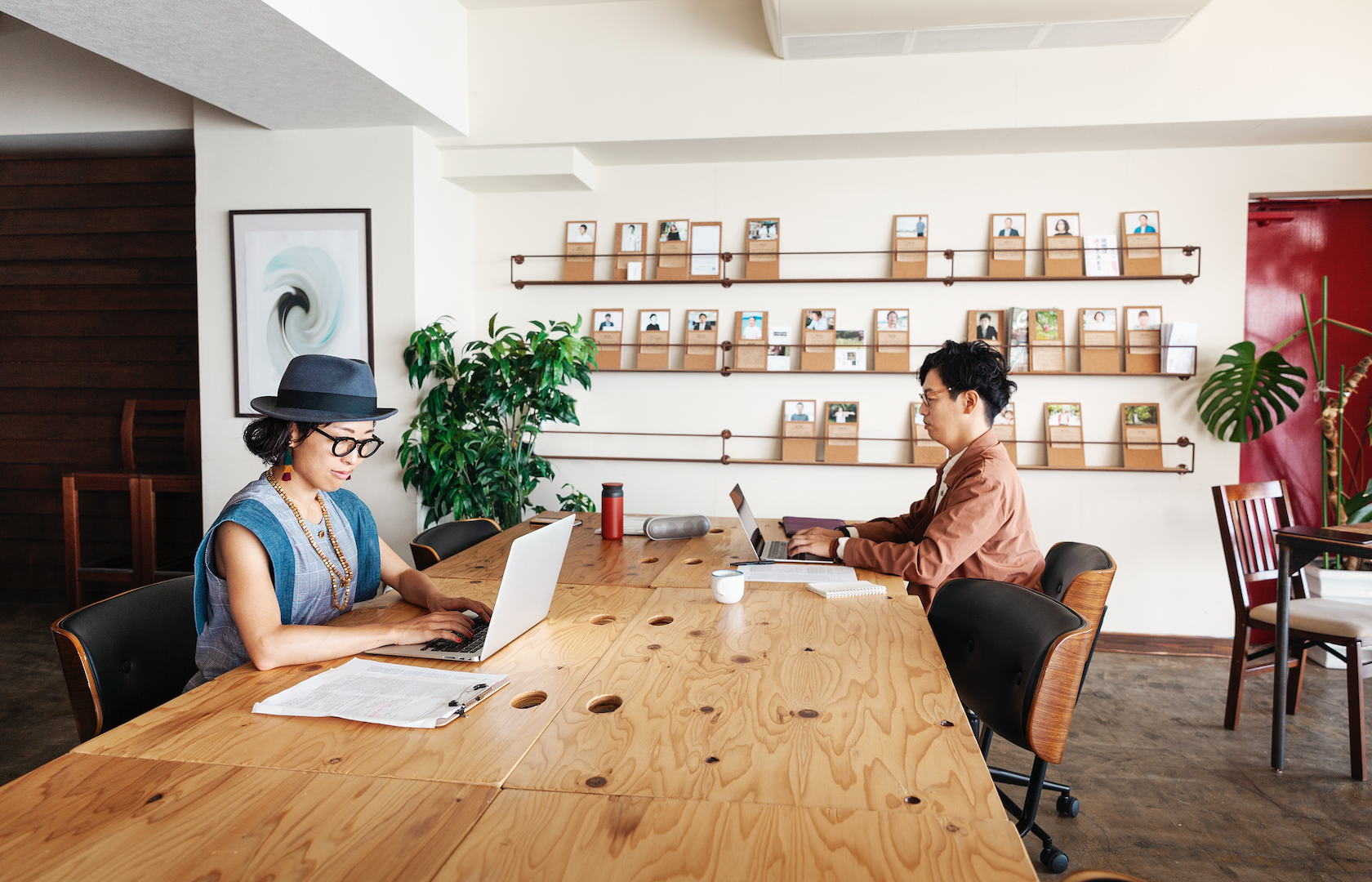 7 Perks New Hires Love About Co-Working Spaces
The demand for workplaces that resonates with the changing needs of today's employees is urging companies to move away from the traditional office space to more flexible and agile coworking spaces. Recent statistics show there were 542,000 people in coworking space in the USA in 2017, with this number expected to rise to 1.08 million by 2022. Coworking spaces are undeniably the future of work and the ideal hubs for teams to innovate and collaborate for better productivity. This blog looks into the benefits of coworking space that can be considered perks for new employees.
Offers Networking Opportunities
Coworking space provides new hires with unique in-person networking opportunities to help them settle in quickly on their new roles. Most coworking spaces provide regular on-site networking events, from informal café gatherings to more structured networking and collaborative meetings that give new employees opportunities to know their coworkers and establish professional connections. Meeting people doing the same tasks or even different work helps new employees feel they are part of a community while providing them with avenues for a new collaboration.
Increased Convenience and Productivity
Coworking spaces often provide access to high-end shared amenities, curated office designs, and beneficial resources in desired and convenient locations. It caters to specific needs and working styles of different workers by providing them with a range of work settings, ultimately leading to optimal productivity. By providing variety, coworking space offers employees opportunities to change up scenery throughout the day depending on their specific needs. Ideal coworking spaces provide a range of work environments that suit every need, including on-demand meeting rooms, spacious desks, standing height tables, cozy seating, dedicated quiet spaces, natural lighting, and easy access to snacks and beverages, all of which combine to fire up the productivity of employees.
Inspiration and Mentorship
Modern employees are looking for special environments that will feed their creativity and fuel motivation to help them bring out their maximum potential and achieve daring professional goals. Coworking spaces are designed and uniquely equipped to enhance member's energy, inspiration, and motivation. Coworking space offers opportunities for like-minded people to unite together and use their motivation, creativity, and skills to achieve their professional goals.
Better Work-Life Balance
Work-life balance is now one of the foremost considerations that new talent consider before accepting a job offer. With too much time behind a desk, employee burnout can quickly set in to cause a host of problems, including loneliness, anxiety, stress, and ultimately lower productivity. From fitness amenities, recreational zones, on-site bars to outdoor workspaces, most coworking spaces provide access to areas where workers can unwind, relax and recharge their creativity.
More Autonomy and Job Control
The modern employee values flexibility and autonomy in their work environments. Most coworking spaces are typically accessible 24/7, providing employees with the flexibility to choose the best time to work. Employees can decide to work at night and take a break to go to the gym in the middle of the day. They can also choose whether to work in more collaborative spaces where interaction is shared or work in quiet spaces.
Remote Access
With more coworking space dotting several locations worldwide, the ability to plug in at any time and any location means your new employees can be productive no matter their location. With access to an internet connection, a comfortable desk, and office essentials, employees can even work while traveling. With this flexibility, employers can choose to recruit the best talent regardless of where they are located and without having to meet relocation costs.
Reduced Loneliness
Studies reveal isolation and loneliness are among the biggest triggers of mental health issues among employees. Working remotely or in a lone office means missing out on beneficial human interaction and other critical social aspects of life. Coworking spaces help combat loneliness by offering a social setting where employees are not working in true isolation by "working alone together." For example, a small conversation with a fellow coworking space user can provide a beneficial break from tasks that can accelerate the risk of burnout. By creating a thriving sense of community and reducing isolation and loneliness, coworking space benefits both the new hires and companies by enhancing higher productivity levels, worker happiness, and work engagement.
Get Exceptional Coworking Solutions from Quest Workspaces
Coworking spaces are garnering immense popularity among both professionals and enterprises as a popular alternative to the traditional office. It offers a wealth of advantages for new hires, including networking opportunities, daily structure, and increased productivity.
---
If you are looking for exceptional coworking solutions that help attract new talent, Quest Workspaces can help.
We are experts at creating workspaces that nurture unique culture, vibe, and better work-life balance to guarantee better connection, networking, and collaboration among your employees.
Contact us today to learn more about our solutions.
---
Quest Workspaces supports a safe, undisrupted and compliant work environment. Our workspaces focus on private offices with onsite support that enables social distancing, and also offer virtual office packages and remote services to keep your business moving forward from your home or Quest office. Contact Quest today to find a flexible solution that works for you, and discuss how to benefit from our services while also complying with local COVID-19 mandates.

Call us at 800.268.1051 or email solutions@questworkspaces.com