7 Cognitive Benefits of Private Offices for Analytical Work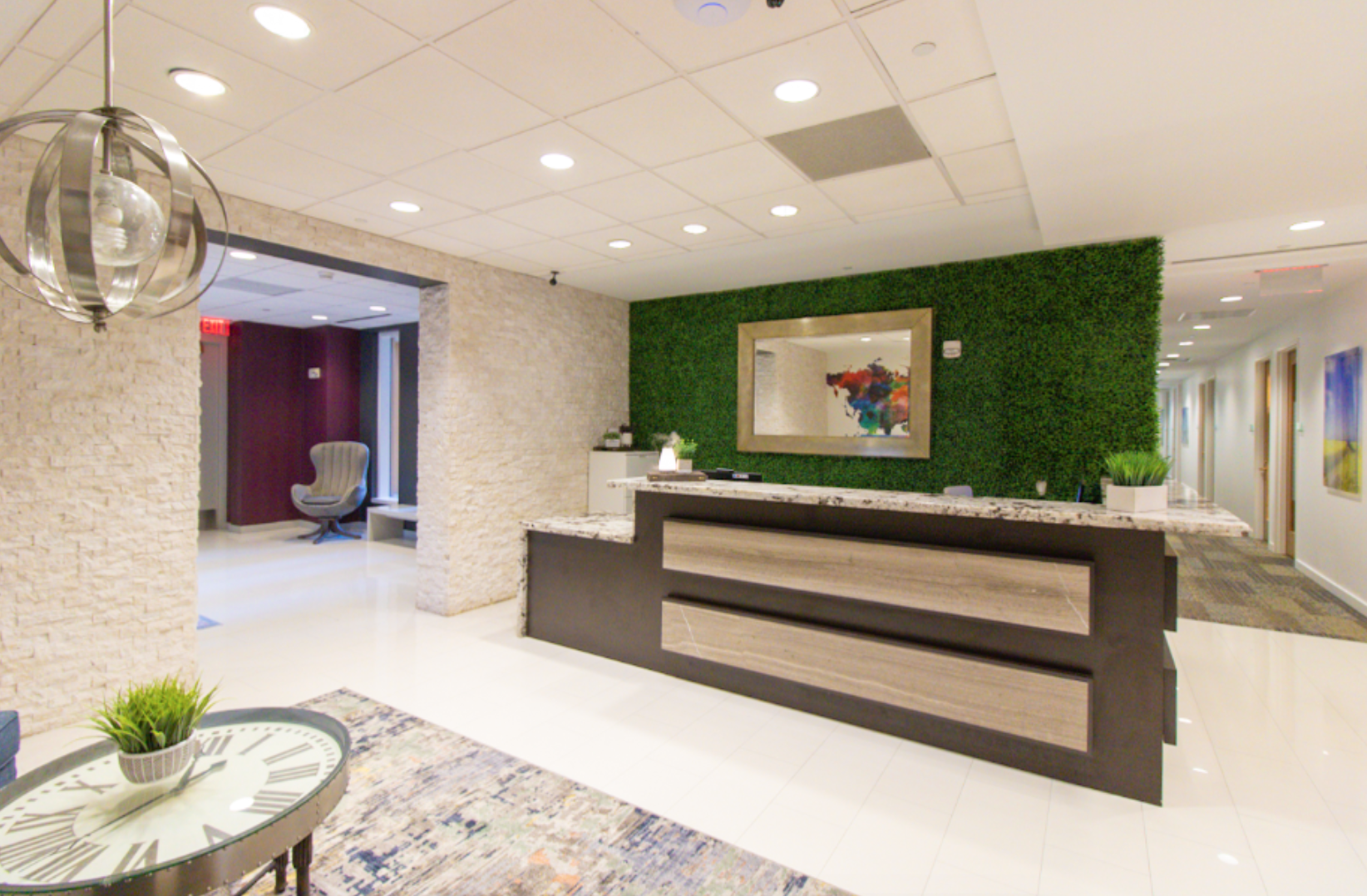 7 Cognitive Benefits of Private Offices for Analytical Work
Analytical work involves examining data, collecting, and cross-checking facts needed to make difficult decisions and solve complex problems. Professionals who do analytical work require a workspace that offers discretion, confidentiality, and a serene environment to maintain sustained focus and succeed in their roles. If your work requires deep, sustained focus, having a dedicated private office like the ones offered by Quest Workspaces can enhance your productivity, focus, and overall success at work. This blog discusses seven benefits of private offices for analytical work.
What is a private office?
A private office is a lockable space within a co-working facility. The office is rented to an individual entity at a time and typically offers several services to accommodate diverse business needs.
7 benefits of private offices for analytical work
More concentration
Studies reveal that 58% of high-performance employees say they require a quiet workspace to maximize their potential and produce accurate results. When undertaking complex projects requiring a higher focus level, having a private office means no distractions and interruptions. It eliminates natural distractions that affect your brain's ability to focus, such as loud noises and people conversing and moving about. If you need a break or crave social interaction, you can always visit the common areas and shared amenities.
Increased productivity
In a shared space, the increased interactions among coworkers may make it hard for analytical work professionals to concentrate on their work. Lack of concentration slows you down and affects your productivity. As mentioned earlier, with a private room all to yourself, you get rid of distractions and noise pollution. It helps you become calmer, composed, and dedicated to your job, thereby increasing your productivity.
High privacy
Another major benefit of a private office is its level of privacy. A private office can benefit analytical professionals whose work demands discretion. Since the office space is partitioned by walls or other material, it ensures your analysis and conversations with clients are kept private. Analytical work may also involve working with sensitive information, and you need a space that shields you from unwanted intrusions from others.
Better control and personalization
Compared to a shared open space, a private office offers you more control over the layout and décor. Unlike a co-working space, you won't require to move constantly from one desk to another. Private offices are ideal for businesses that need a degree of permanence to store paperwork. It is also best suited for professionals that desire a higher degree of personalization. Personalization reflects your personal tastes and business style and makes your office more comfortable and welcoming. Adding a few plants or pictures increases your feeling of control over your environment. This goes a long way in enhancing your productivity.
Peace and happiness
When employees get their preferred working conditions, their peace of mind and happiness increase substantially. Employees become more creative, innovative, and effective in their roles with an office that suits their liking and features a peaceful and serene environment.
Enhanced health
Recent statistics reveal that 7.8 million workers had an illness-related work absence in January 2022 alone. Illnesses can make your work challenging and reduce your overall productivity. A private office is undeniably effective at reducing the risk of catching common bugs that may circulate in the office during the flue and cold seasons. It also reduces your exposure to more serious communicable diseases such as COVID-19. Although a private office can eliminate all exposure, they certainly reduce them.
Access to office amenities
Professionals involved with analytical work require various office amenities to support their work. When you rent a private office within a flexible office space such as Quest Workspaces, you will still share all the amenities offered at that location. Your monthly fee includes access to technical equipment such as fax, internet, printer copiers, and more. You also get other services such as professional administrative help, telephone answering services, and access to lounge areas and the gym.
Maximize your productivity with Quest Workspace private offices
Professionals require comfortable custom office spaces that inspire and increase their motivation. When it comes to providing analytical-work professionals with an ideal place to focus on the work at hand in private offices wins across the board.
At Quest Workspaces, we provide private offices designed to boost concentration and focus and raise your level of productivity.
Contact us today to view locations near you and request a quote.


---
Quest Workspaces supports a safe, undisrupted and compliant work environment. Our workspaces focus on private offices with onsite support that enables social distancing, and also offer virtual office packages and remote services to keep your business moving forward from your home or Quest office. Contact Quest today to find a flexible solution that works for you, and discuss how to benefit from our services while also complying with local COVID-19 mandates.

Call us at 800.268.1051 or email solutions@questworkspaces.com