5 Ways a Hospitality Driven Co-Working Space Helps Employee Retention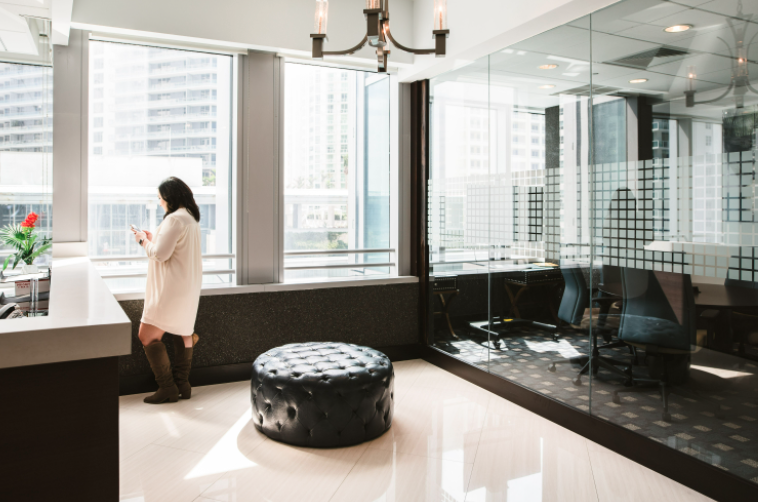 5 Ways a Hospitality Driven Co-Working Space Helps Employee Retention
There is no doubt we live in an era where the borders of work and life are getting narrower with every passing moment. Employees crave a fulfilling and thriving workplace experience that encourages interactions, learning, performance, fun, and wellbeing. As the millennials rapidly transition into the workforce, the demand for hospitality-rooted co-working spaces surges as professionals prefers to experience both work and vacation worlds. This blog looks at how hospitality-driven co-working space helps employee retention.
What is a hospitality-driven co-working space?
Hospitality-driven co-working spaces are aesthetic, hospitality-centered shared office settings that offer access to work and vacation amenities. These co-working spaces are hospitable, travel-worthy, aesthetic, and collaborative while ensuring employees can unwind as they work throughout the day.
Benefits and amenities available at a hospitality-driven co-working space
The following are some of the benefits and amenities available at co-working spaces such as Quest Workspaces.
The Calm Natural Environment
Studies show most workers subjected to rigid workplaces undergo severe stress that causes them to hit the creative blockage. Traditional offices are typically not equipped to provide amenities to de-stress, something that co-working spaces such as Quest Workspaces are known to provide adequately. The right hospitality-centered, travel-destination co-working space features both private offices and a calm, environment for employees to do their work over a cup of steaming coffee or other beverage. Employees can also access conference room facilities equipped with the latest tech amenities to facilitate video meetings. Accessing distinct areas in a workplace can help employees stay thoughtful, lively, and happier with their work hence boosting retention rates.
Flexible Workspaces Foster Flexibility
A recent survey reveals that 9 out of 10 employees preferred work flexibility. Most co-working spaces are accessible for your employees 24/7, meaning they can go to work at any time they feel. With these workspaces, employees can solidify their own unique work mode that can increase productivity. For example, if employee A produces more efficient work in the mornings, they can choose to go to a workspace between 8 and 5 pm. If employee B produces creative and unique ideas in the middle of the night, they have an option to work even when everyone else is asleep. Employees with more control of their work tend to be happier and more likely to stay on the job than those without no control and flexibility.
Access to More Resources
Hospitality-driven co-working spaces are designed to meet all the diverse needs of remote workers. These offices are equipped with fresh coffee, high-speed fiber internet, free usage of office equipment, and fun, peaceful workspaces to help employees focus on their work and complete tasks that need to be finished as per schedule. Co-working spaces provide access to office amenities and an atmosphere many employees can't get at home, which helps enhance the quality of their work performance and experiences. In a nutshell, co-working spaces empower employees to reach their potential by equipping them with all the tools and resources to succeed in their roles. A successful employee is a happy employee who is more likely to stay on their job.
Enhances Work-Life Balance
Work flexibility promotes a healthy work-life balance for employees who need to separate their work life from their personal life. Hospitality-driven co-working spaces provide dedicated workspaces for employees to focus and have fun at work while avoiding external distractions that could hinder them from achieving a healthy work-life balance. Employees who balance work and life enjoy positive health and personal wellbeing, making them happier and more productive workers.
Provides Diverse Inspiration
There is nothing more important for employees in today's society than networking and collaboration. Regardless of whether they are part of a giant corporation or a freelancer working from home, working in an environment that encourages collaboration and greater interaction is imperative to a thriving self-fulfilling career. Employees in hospitality-driven co-working spaces are exposed to workspaces filled with various professionals from diverse industries. Getting an opportunity to collaborate and mingle in a community with like-minded professionals provides more inspiration than working alone at home or in the same rigid office with the same people all throughout the month.
Improve your employee retention rate with Quest Workspaces
A comfortable and efficient workspace is essential to any business's success. If you are looking for hospitality-driven co-working spaces to expose your employees to new perspectives while meeting their unique needs, Quest Workspaces has you covered. Our co-working spaces are purposely designed to provide your employees with a haven to de-stress and relax alongside their work. Contact us today to learn more.
---
Quest Workspaces supports a safe, undisrupted and compliant work environment. Our workspaces focus on private offices with onsite support that enables social distancing, and also offer virtual office packages and remote services to keep your business moving forward from your home or Quest office. Contact Quest today to find a flexible solution that works for you, and discuss how to benefit from our services while also complying with local COVID-19 mandates.

Call us at 800.268.1051 or email solutions@questworkspaces.com