How to Optimize Your Hybrid Work Plans With Co-Working Spaces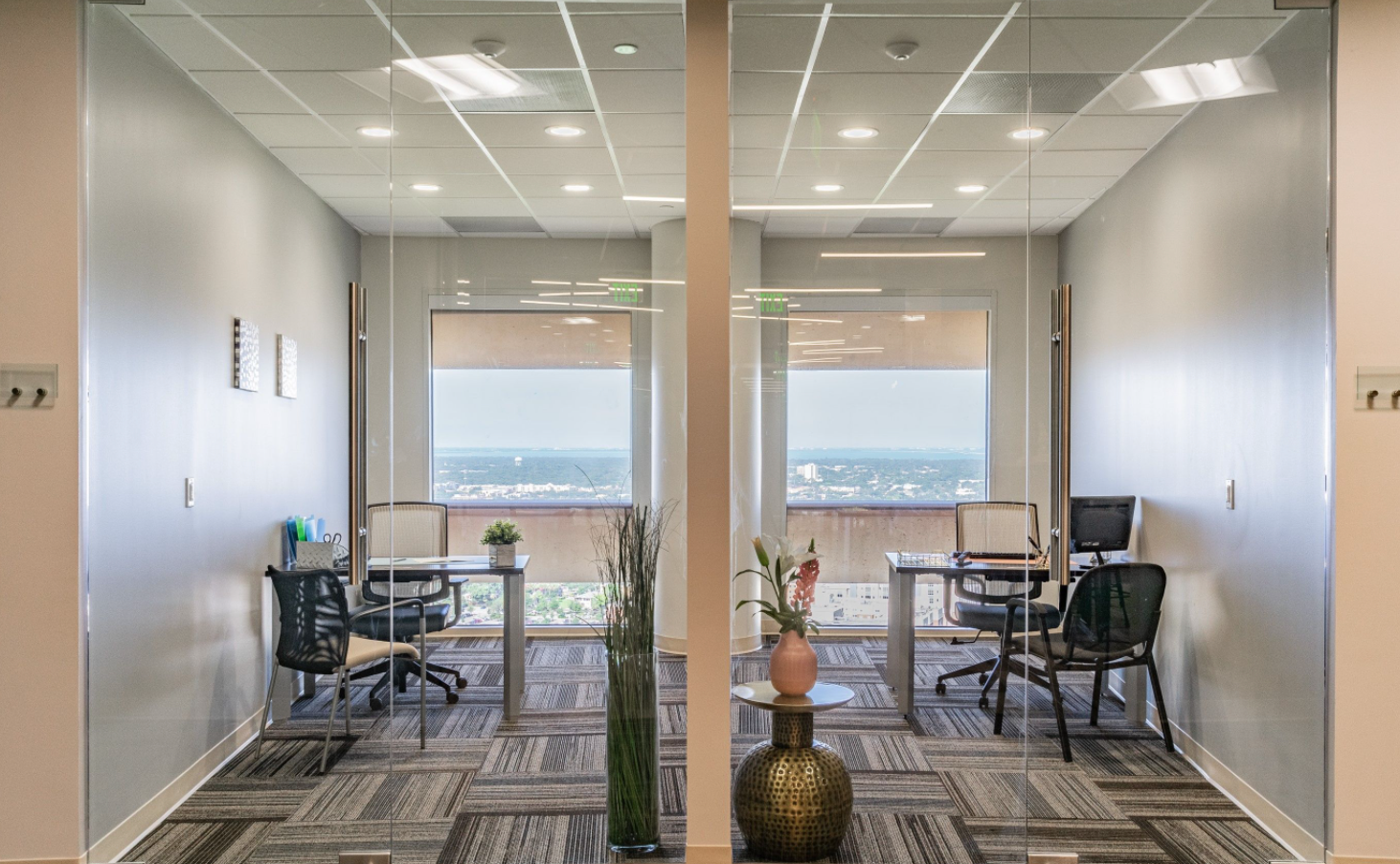 How to Optimize Your Hybrid Work Plans With Co-Working Spaces
In the recent past, we've seen many companies focus on a complete return to the traditional workspace. However, what was initially thought to be a mass migration back to the office is facing stiff resistance from employees unwilling to give up their remote flexibility. Recent statistics reveal that 55% of employees want to work remotely at least three days a week, with 74% of US companies implementing a permanent hybrid work model.
If you are an organization planning for a complete return to work but facing significant pushback from employees, consider incorporating coworking spaces like Quest Workspaces to affect a compromise and bridge the gap.
How Can Coworking Space Bridge The Gap?
Coworking space is ideal for an organization looking for plenty of space for meetings, roles that require an in-office presence, and varying occupancy demands. Coworking spaces like Quest Workspaces are ideal for hybrid work plans due to their wide range of amenities, the ability for coworkers to collaborate and communicate better in person, and other benefits.
The following are some of the ways coworking spaces benefit from a hybrid work plan:
Offers More Flexibility and Job Control
Coworking spaces are widely available in many cities worldwide and are generally accessible 24/7. This gives your employees the flexibility to decide the most productive time to work. They can put in a long day when faced with a deadline or take a long break in the middle of the day to visit the gym. They can also choose to work in a quiet space, so they can focus, or in a more collaborative space that fosters interaction. They can even decide to work part of the day from home without repercussions if they want to deal with a family issue.
Provide a Form of Work Structure
While employees value the autonomy and flexibility offered by remote working, they also value some form of structure in their professional lives. Allowing your employees to work entirely from home may cripple their productivity due to a lack of routine. Coworkers reveal having a community to work and interact with helps them create structure and discipline, which they usually struggle with when working in a home office.
Provides a Collaborative Environment
One of the reasons people prefer coworking spaces over working from home is the connections these spaces offer. Working with many other professionals from diverse backgrounds helps your employees feel they are part of a community while providing them with increased opportunities for collaboration and innovation. With a coworking space, members choose when and how to interact with others. They will enjoy lively discussions over coffee in the café whenever they feel like interacting with others. They can also opt for quiet private offices whenever they want to be left alone, so they can focus on work.
Access to State-Of-The-Art Equipment and Facilities
Unlike working from home or in restaurants, workers in coworking spaces have full access to a range of state-of-the-art equipment and facilities to boost their efficiency and productivity. Coworking spaces such as Quest Workspaces are fully furnished, pre-cabled, and equipped with a range of amenities, including strong Wi-Fi, printers, cafes, conference rooms, exercise facilities, and more. They also provide private and shared offices and colorful meeting rooms equipped with hot desks. Private offices allow employees to choose between quiet sessions or brainstorming time with the team.
Host Events for Members
One advantage of a coworking space is that they host events, workshops, and other fun and educational opportunities. Attending such events could provide several self-improvement opportunities while ensuring your workers meet new people interested in the same things they do. Coworking events are not only vital for fostering a shared workspace community, they also help workers achieve work-life balance. Some of the popular events in coworking spaces include happy hour, where members end their workday with a beer or glass of wine, Lunch and Learns to host a book club, brainstorming session, or a social potluck meal.
Meet Your Employee's Needs with Quest Workspaces
Researchers found that coworking professionals thrive more than those who work in regular offices. If you are looking for an ideal coworking space to support your hybrid work model, Quest Workspaces is here for you. Our shared offices are fully furnished and equipped with modern facilities and amenities designed to help members succeed in their roles.
Contact us today to learn more.
---