4 Reasons to Have In-Office Meetings for All of Your Q1/2023 Planning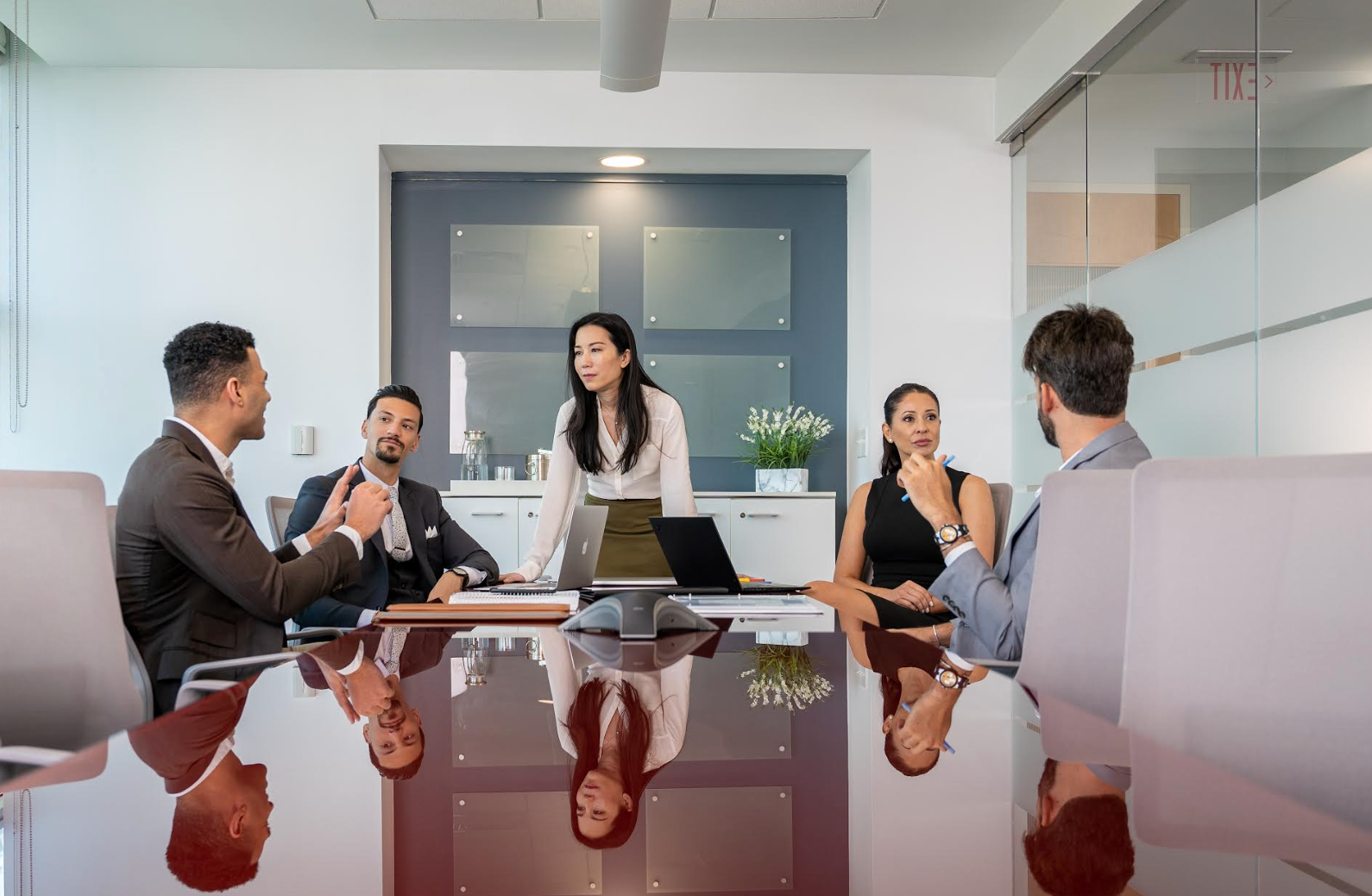 4 Reasons to Have In-Office Meetings for All of Your Q1/2023 Planning
As we approach 2023, many suave business leaders will be conducting strategic planning sessions in the coming days as they look forward to next year. Planning out your key 2023 initiatives is a great way to stay at the top of the game amidst a possible recession brought about by global unrest and soaring inflation. Any productive planning session requires in-person meetings with your team, whether you are mapping out key priority areas or conducting funding and budget discussions.
Compared to video conferences and email communication, in-office meetings facilitate more effective communication, increasing engagement and building stronger relationships. A recent survey reveals that 83% of executives interviewed agree team productivity is at its best when people meet face to face. This blog discusses four reasons why an in-person meeting is vital for your Q1/2023 planning.
Clearer communication
In-person meetings foster clearer communication while ensuring your strategic planning messages are well understood by the team. It is quite challenging to discern the tone of a person's message when delivered via video conferencing platforms and emails, especially when communicating across borders or between diverse cultures. This is because virtual meetings strip body language and nonverbal cues out of your conversations. With in-office meetings, at least two-thirds of communication is non-verbal. This makes it easier to discern subtle changes in the speaker's expressions, vocal inflections, eye contact, and hand gestures. The communication is often directly to the point, allowing parties to be clearer about the new year's objectives, anticipated challenges and opportunities.
More productive meetings
As you develop your 2023 business strategy, you need to consider all the ideas, advice, and opinions of every team member. Compared to online meetings, in-office meetings ensure more engagement which translates to more productive and collaborative forums that help drive a project forward. During in-person meetings, participants naturally tend to be more attentive and actively participate in the discussion. On the other hand, virtual meetings are often characterized by demotivated participants who are less inclined to contribute. This leads to unbalanced discussions that suppress good communication and innovative thinking. Generally, extroverts dominate online discussions by initiating the conversations and directing the agenda, while the more introverted team members sit back and passively follow the discussions. With an in-person meeting, you can mitigate one-sided discussions by calling on every individual to share their thoughts and input at critical stages of the discussion.
Eliminates distractions
Undoubtedly, many people multi-task during teleconference meetings, meaning they don't always give their full and undivided attention to the issue at hand. It is common for participants to get distracted by other screens, check emails or chat with others as online meetings go on. Planning meetings require a lot of focus and attention to detail. People have to participate actively in the discussions. With in-person meetings, there are laid down rules which teams must abide by. Everyone has to pay keen attention to what is being communicated; meaning, there is less risk of an important message being missed or misunderstood. In a nutshell, in-person Q1/2023 Planning meetings ensure a lower risk of distractions because there is less opportunity to do several things simultaneously.
Builds stronger business relationships
Face-to-face meetings are critical in fostering strong relationships with your team and partners. In-person meetings, in general, help you connect more thoroughly compared to online zoom meetings. A recent Forbes Survey reveals that 84% of executives say they prefer in-person meetings for the ability to build stronger and more meaningful business relationships. With in-office meetings, the participants get opportunities to see your attire, preparedness, attention, and concentration, all of which are crucial for building lasting business relationships. A casual chat about hobbies before or after an in-person meeting is integral to fostering the excellent business relationship you need to implement your 2023 strategy.
Best practices for getting the most out of the meetings
The following are a few tips to help you maximize your in-office meetings:
Plan and structure meetings

: Effective meetings are guided by sound structure. Days before your Q1/2023 Planning meeting, publish the objective and an agenda and pick a reasonable time frame.

Organize critical information

: Prepare and publish any supporting information early to allow attendees ample time to do reviews ahead of the meeting. Break voluminous technical specs and stats into readable versions that can be scanned quickly.

Keep meetings on track

: It can be quite easy to lose sight of the meeting objectives, especially when there is no agenda. If other topics come up during your meetings, acknowledge and put them aside for when time allows

Sum up

: Close the meeting by restating the items agreed upon so each member leaves with the same understanding. If the meeting didn't produce desired results, schedule another one.
Quest Workspaces offers solutions for effective in-office meetings
Strategic planning is an integral part of leading successful businesses. If you want to realize more productive discussions during your upcoming Q1/2023 planning conversations, consider using private meeting rooms offered by Quest Workspaces.
Our meeting rooms foster healthy and more engaging discussions to help you get the most out of your planning meetings. Contact us today to view a location near you.
---
Quest Workspaces supports a safe, undisrupted and compliant work environment. Our workspaces focus on private offices with onsite support that enables social distancing, and also offer virtual office packages and remote services to keep your business moving forward from your home or Quest office. Contact Quest today to find a flexible solution that works for you, and discuss how to benefit from our services while also complying with local COVID-19 mandates.

Call us at 800.268.1051 or email solutions@questworkspaces.com