How Tax Firms Can Gain Small Business Clients With a Co-Working Space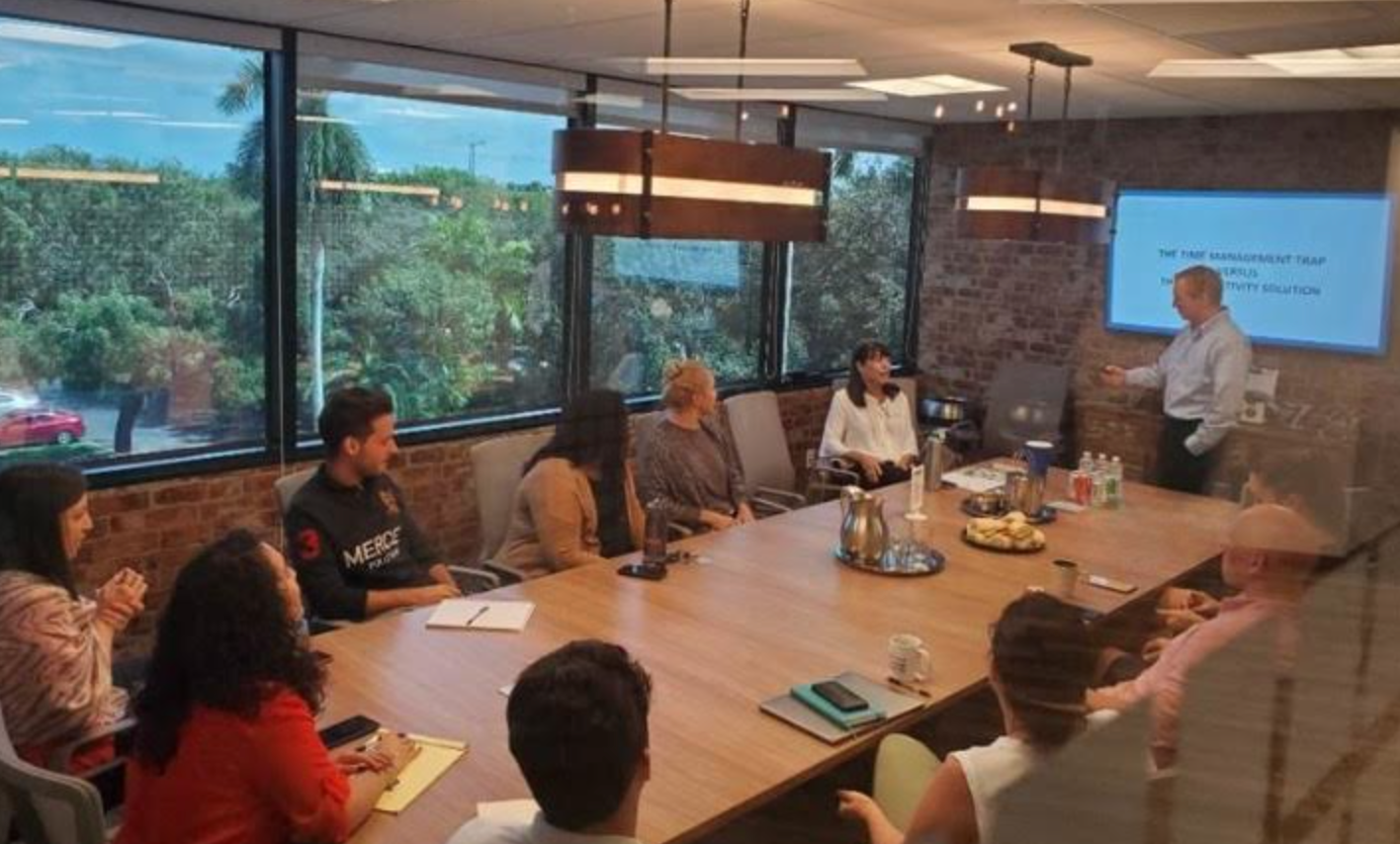 How Tax Firms Can Gain Small Business Clients With a Co-Working Space
Undoubtedly, the accounting and tax space has shifted significantly in recent years. Today clients expect their tax firms to be more involved in their day-to-day activities. A recent study reveals that the first reason clients leave their previous tax firms for the competitor is a lack of responsiveness. Part of being a highly responsive firm involves holding regular consultative client meetings that drive engagement. It is essential to have an office space for meeting with clients in person, even if you do most of the work in a home office. Using private meeting rooms in coworking spaces can be an effective way to maintain strong client relationships through productive meetings held in a safe, secure, and conducive environment. This blog discusses ways coworking spaces help win more clients for tax firms.


Impresses clients and investors
Making a good impression is critical to robust business relationships. Coworking spaces like Quest Workspaces are high-quality meeting spaces with a friendly community. They offer access to tastefully designed and fully equipped private meeting and conference rooms that create conducive environments for private engagements with clients and investors. As your clients enter these spaces, they will encounter a refreshing ambiance that fosters an excellent first impression and instills trust. Keep in mind accounting operations require a high level of confidentiality. Meeting clients in private meeting rooms an ideal for fostering their trust and obtaining loyalty.
Allows you to meet tech-averse business owners
In the current digital era, more and more tax firms are leveraging virtual tools to hold client meetings. However, not all clients are happy with this arrangement. Tech-aversive clients who require human touch value face-to-face meetings over virtual ones. Coworking spaces provide ideal spaces to meet and engage this category of clients in private meeting rooms, helping build solid relationships.


Access to multiple services under one roof
Business support services such as legal compliances, IT, and marketing available in coworking spaces can simplify your client acquisition journey. These services cut costs and allow your team to focus more on higher-value business operations and work processes that drive efficiency, enhance client acquisition and improve your bottom line. Specifically, having access to a team of marketing experts to guide your marketing efforts can greatly boost your client acquisition strategies.


Presents more networking opportunities for lead generations
With your traditional or home office, your day-to-day interactions are primarily limited to your team members. You need to set up meetings and travel to events to meet people from outside your company. On the other hand, coworking spaces have access and connections to an audience you probably can't reach. With a coworking space, you meet several more people from outside your company in a day, some of which could be potential clients. A random conversation in the lounge or coffee bar could turn into business leads. You can also meet like-minded professionals to help bolster your brand visibility.


Creates brand awareness
Coworking spaces provide a significant digital presence to help members raise consumer awareness and strengthen their brand. It allows your firm to create and maintain an existence in a desirable business location that boosts visibility. Coworking spaces are located in esteemed office buildings that clients and employees can easily access. This gives your brand great opportunities to interact with existing and potential clients. Besides, coworking spaces also list your business on their online channels, including websites, online reviews, and social networks. This helps bolster all aspects of your brand online.


Forges reliability before clients
Coworking spaces provide professional schedules and setups that boost your reliability before clients. Although it is possible to meet clients anywhere, including coffee shops, old-school clients can have second thoughts about dealing with you if you appear too casual in your approach to work. Besides, most clients require a consistent place to meet you at short notice. Talking to clients face to face in a corporate environment offered by private offices assures them of your reliability and the security of their sensitive data and documents.
Win more clients with Quest Workspace solutions
Coworking is increasingly becoming a new normal for small businesses looking to optimize their productivity, cut costs and increase their client base. The right coworking space help tax firms find new opportunities for growth and business. Quest Workspaces offers quality shared workspace solutions designed with your business needs in mind. You can choose from various formal, flexible spaces customized and scaled to suit the needs of your firm.
Contact us today to schedule a demo.
---
Quest Workspaces supports a safe, undisrupted and compliant work environment. Our workspaces focus on private offices with onsite support that enables social distancing, and also offer virtual office packages and remote services to keep your business moving forward from your home or Quest office. Contact Quest today to find a flexible solution that works for you, and discuss how to benefit from our services while also complying with local COVID-19 mandates.

Call us at 800.268.1051 or email solutions@questworkspaces.com