3 Reasons We Hate Virtual Office Solutions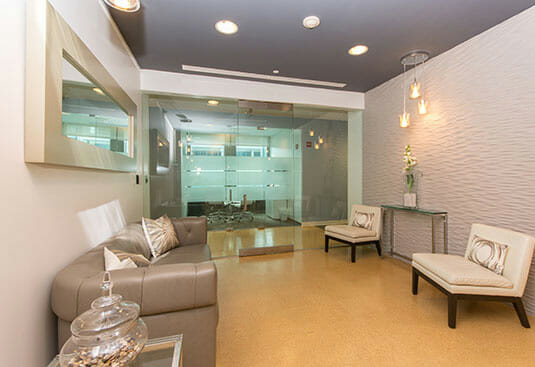 3 Reasons We Hate Virtual Office Solutions
Well, let us rephrase that. As a provider of virtual office solutions ourselves, we don't hate the entire concept. What irks our nerve is how many virtual office solutions are just that. They solve a specific problem for a company in exchange for a fee without going beyond and creating freedom for the company to work the way it wants. Here are three ways that many providers of virtual office solutions get under our skin.
Virtual Office Solutions Should Be Easy To Research
With so many different options available, companies require the ability to analyze data themselves for internal discussion. Yet many virtual office solution providers only offer this data through the phone or a static website. This is time consuming and burdensome for the busy executive who wants data fast. There's nothing worse than having to explain to your management team that you couldn't provide them with the information they need when they want to make a quick decision. Starting this April, Quest rolled out a virtual office portal for our clients which enables them to book online within a moments notice. There's a chat feature on our website as well, so that you can get your questions answered instantly. Booking a virtual office shouldn't take you all day, and by the way, neither should office rentals in Miami or meeting rooms in NYC. This is one way we lessen the administrative burden of mundane office tasks for our clients to allow their time to be invested in activities that matter more, such as encouraging collaboration with staff, prospecting for new customers, and getting the bills paid on time.
Virtual Office Solutions Should Create Community
The problem with many virtual office solutions is that they serve only the company's need for a business address and an occasional conference room. In fact, this is a problem indemic to the entire shared office space landscape. Relationships are what makes a business grow, not business addresses or conference rooms. Many companies fail to welcome their virtual office solutions clients into their community which is a tremendously drawback.
This concept is best served by example. A perk of working at Quest is a breakfast meet and greet that provides an opportunity for new tenants to introduce themselves to their peers at Quest. At a recent breakfast, new law firm Marsicano + Leyva PLLC met a fellow lawyer who could not take on a case due to a conflict of interest. The colleague referred the case to the new Quester, and it resulted in a $10,000 engagement! For all our clients, regardless of what package is bought, Quest strives to create a culture of sharing and relationship building that translates into top line revenue.
Virtual Office Solutions Should be Serviced
And by serviced we don't just mean sending you the monthly invoice on time. The office center staff should be an extension of your company, in a sense, providing the level of support that an employee would. For example, at Quest Workspaces we have our front desk staff answer the phone and handle your visitors as if you were the only client in the whole center. Even though virtual office clients may not be with us for the whole enchilada, it doesn't mean that they shouldn't enjoy the best appetizer and Mojito happy hour that the house has to offer.
Whether it office rentals in Miami that you're after or just a simple conference room for the afternoon, it makes no difference to the team at Quest. A Quester is a Quester in our book. To gain the freedom to work the way you want by becoming part of our dynamic community, email info@questworkspaces.com.
---
Quest Workspaces supports a safe, undisrupted and compliant work environment. Our workspaces focus on private offices with onsite support that enables social distancing, and also offer virtual office packages and remote services to keep your business moving forward from your home or Quest office. Contact Quest today to find a flexible solution that works for you, and discuss how to benefit from our services while also complying with local COVID-19 mandates.

Call us at 800.268.1051 or email solutions@questworkspaces.com