Why Receptionists Still Matter in Today's Workforce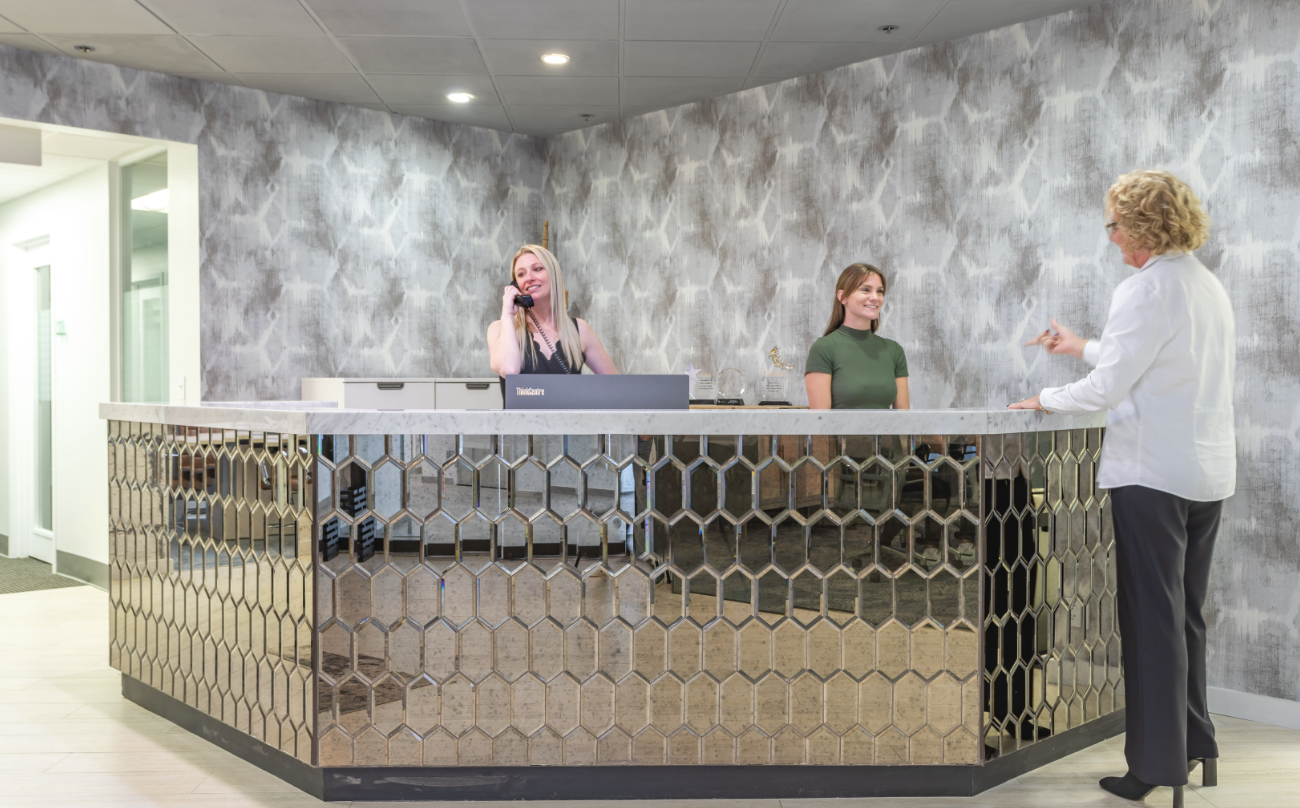 Why Receptionists Still Matter in Today's Workforce
With studies estimating that 89% of customers have switched to a competitor after a poor customer experience, having a receptionist can lead to a positive customer experience, increased customer satisfaction, and even repeat business. In fact, more than half of customers prefer speaking to real human beings on the phone in any circumstance, meaning those customers prefer human interaction that can only be provided by a receptionist.
However, in the current remote-based work model, it may be challenging for small businesses and freelancers to implement traditional receptionist solutions into everyday operations. Fortunately, your business can still benefit from a dedicated virtual receptionist offered by Quest's virtual services.
Let's now highlight the benefits of a receptionist in today's business environment:
Provides an ideal first impression
We are all familiar with the saying that first impressions last, which is very much the case when handling customer calls. For many customers, nothing is more off-putting than calling a business only to be met by recorded messages. Industry estimates indicate that 80% of callers hang up if sent to a voicemail, representing many missed opportunities. When prospective and existing clients call your business, a receptionist is the initial touch point who creates the first impression you need to enhance customer experience. Virtual receptionists are knowledgeable, friendly, and helpful and can formulate a positive impression of your company before the clients.
Improves productivity
Whether you are a small business with a few employees or a large company with sizeable teams, a receptionist can improve your productivity and that of your staff. Virtual receptionists can take care of administrative tasks, including constant phone calls, thus freeing your team to focus on their core responsibilities and be more productive. Receptionists can also deliver messages and prioritize projects for the entire team so that nothing falls behind schedule.
Enhances efficiency
Receptionists are skilled at handling multiple tasks simultaneously, making them efficient organizers who help keep the office running smoothly. These professionals provide a clear traffic flow to boost office productivity and keep things moving efficiently. For example, they set appointments and coordinate visitor arrivals to ensure a smooth and organized process. This could involve notifying the host employee of visitor arrival, issuing visitor badges, and providing necessary directions.
Improves communication
Apart from answering phone calls, receptionists receive, sort, and distribute mail and packages, ensuring that crucial communications and deliveries reach the right recipients promptly. This way, they act as communication gatekeepers and facilitators in the workplace who ensure vital communications reach the right recipients on time. Besides, as potential customers wait to be served, receptionists can also use the opportunity to educate them about your brand. They supply informational and promotional pamphlets that can answer a client's possible questions.
Provides administrative support
Virtual receptionists provide essential administrative support to various teams, including handling paperwork, data entry, and managing office supplies. They handle appointments and scheduling, ensuring that meetings, conferences, and other events run smoothly without conflicts.
Cost-effective benefits of a virtual receptionist
Worried that you can't afford a receptionist? Well, hiring in-house staff is arguably one of the biggest expenses for small businesses and startups. Salaries, benefits, and office equipment can add up quickly to take a massive slice of your company's profits. Fortunately, hiring a virtual receptionist can be more cost-effective for your business. Here are some of the reasons to use a virtual receptionist service from quest workspace:
You only pay for hours worked: As mentioned earlier, hiring a full-time employee can add costs of salaries and benefits. With a virtual receptionist, you can avoid expenses related to full-time salaries, benefits, vacation pay, and other overhead costs. Virtual receptionist services often charge a fraction of the cost of employing a full-time receptionist because you only pay for the hours worked.

Save on the cost of office equipment: Virtual receptionists work remotely and are accountable for work-related expenses such as computer equipment, internet service, software subscriptions, and other items. This allows you to tap into their expertise without purchasing these equipment and technologies.

No training expenses: Training a new receptionist can be time-consuming and costly. With a virtual receptionist, you don't need to worry about training because they are typically already experienced in handling calls and providing professional customer service.
A professional receptionist from Quest Workspace can help improve your customer experience
Any successful business leader knows a client's experience starts with the person who answers their phone. This is why a professional receptionist is crucial, whether you operate a brick-and-mortar business or a remote-based one. At Quest Workspaces, we strongly believe in human contact and its crucial role in enhancing customer experience. That's why our receptionists will answer calls in your company's name to guarantee your clients have a great experience.
Contact us today to schedule a free consultation.
---