They'll Never Forget: Entrepreneurs Changed By 9/11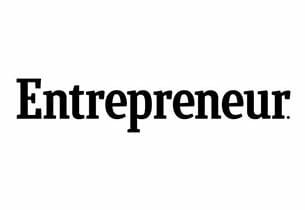 They'll Never Forget: Entrepreneurs Changed By 9/11
"From this experience, I decided to build my own office-space solution center, called Quest, designed to accommodate companies in flux looking for somewhere to power up and get back to business as usual, especially when disaster strikes."
Laura Kozelouzek
Founder and CEO of Quest Workspaces
New York and throughout Florida
The majority of my professional career has been in commercial real estate. I was managing an executive office space center in New York City when the 9/11 tragedy happened, and my boss nearly forced me to rapidly increase rent prices on temporary office space and capitalize on the disaster. I could not add an extra burden to these business owners, and I knew this was not the right thing to do.
From this experience, I decided to build my own office-space solution center, called Quest, designed to accommodate companies in flux looking for somewhere to power up and get back to business as usual, especially when disaster strikes. Quest's move-in ready offices allow speed to market within 24 hours, and flexible leasing terms, from one week to three years with no startup capital.
Last year New York city was pummeled by Hurricane Sandy days before we were opening Quest's fifth location in the iconic Time Life Building. Greeted with power outages and flooded streets, my staff and I worked around the clock to accommodate businesses displaced by the storm, and we did so with the highest level of integrity.
I was accepting phone calls from large corporations in search of a place to power up and get back to business until the wee hours of the morning. Through the night, we signed more than 7,000 square feet of Executive Class A office space to companies such as Foursquare, who took 48 work stations, Aflac and Guardian Life Insurance, all within the first 24 hours of the storm breaking. I was one of the few companies who saw a silver lining in the storm, but I knew there were many people out there in need, so I decided to donate 10 percent of revenue from disaster displaced business to Tunnels to Towers' hurricane relief fund benefitting neighborhoods impacted by Hurricane Sandy.
Amid 9/11, Hurricane Sandy and many other disasters I have learned a thing or two about making it through tragedies and planning for an emergency. Below please find three ways I suggest on continuing business and weathering any storm:
Communication is Critical – Utilizing multiple communication channels for the instant dissemination of company information to employees is vital. In addition to the traditional group notification system of the phone tree, update employees' contact info to include personal email addresses, and approved social media accounts where they can be messaged. Maintain updates on the company's internal intranet site, utilize text messaging services, company Facebook postings and even Twitter depending on the circumstance.
Protect Digital Property – The identification, protection and availability of important data files is critical to conducting "business as usual" despite the disruption. Regularly back up vital electronic files, especially billing, payroll records and client lists, and store backup copies on an external hard drive in a secure off-site location. Also, back-up files to a cloud computing system for easy off-site access if Internet is available.
Pop-Up Offices – There's only so much working from home can accomplish. Lack of access to servers, phones, internet, printer facilities and other amenities can make employee productivity difficult. Establish personal contacts and create a detailed list of nearby executive business centers and shared office space facilities that can be called upon to provide temporary work stations during disaster displacement situations.
---
Quest Workspaces supports a safe, undisrupted and compliant work environment. Our workspaces focus on private offices with onsite support that enables social distancing, and also offer virtual office packages and remote services to keep your business moving forward from your home or Quest office. Contact Quest today to find a flexible solution that works for you, and discuss how to benefit from our services while also complying with local COVID-19 mandates.

Call us at 800.268.1051 or email solutions@questworkspaces.com