How Flex Space Helps Retirees Transition to the Most Productive Time in their Lives!
How Flex Space Helps Retirees Transition to the Most Productive Time in their Lives!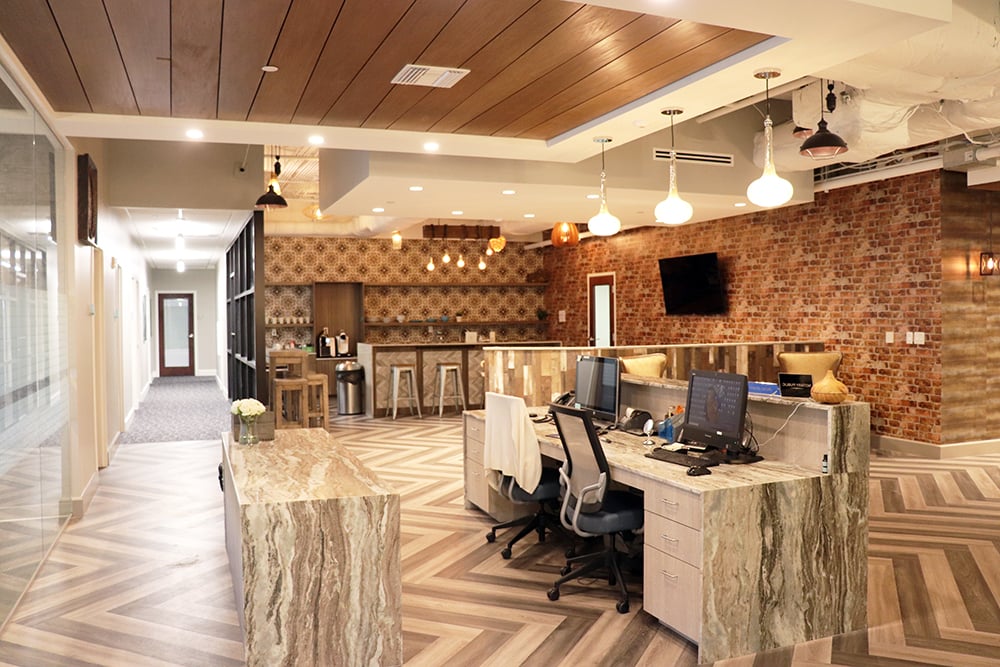 Reinventing your career, by going into private practice and adjusting your practice hours to create the perfect work-life balance, can bring joy to your world and money into your wallet!
With 70 being the new 50, and studies showing that staying physically and mentally active is good for your health, more senior adults are choosing home offices over golf clubs. Maintaining an active role in their careers is proving to be a wave of the future.
Having a purpose, pursuing goals, and mentoring younger professionals gives you a reason to get out of bed and engage in life everyday while contemplating retirement.
So even after leaving a full time gig in Corporate America, it's easier now than ever to work remotely and become a consultant.
One of the biggest challenges, however, is adjusting to being home full time, and finding the space or environment to maximize productivity.
That's where coworking or flex space and the experts at Quest Workspaces come in.
Amanda Medeiros, Center Manager, and her team at Quest Workspaces in Boca Raton, FL have created an environment where "retirees" are able to benefit from the energy and resources available to today's emerging experts and professionals. Weekly networking events, cafes, and creative meeting spaces lend itself to more collaboration and referral business. And integrative state of the art technology means you can be at the center, in your car, at home, or on the golf course and have your calls answered, meetings booked, and packages handled without missing a beat.
Amanda will be giving seminars at local gated communities in and around Boca Raton, FL to retirees and soon-to-be-retirees on how, they too, can become part of this wave of emerging professionals re-entering the workforce in droves. She is helping them navigate the options of virtual offices, meeting spaces and private offices and how to make the most of these services while spending as little as possible.
Get ahead of the high-season! If you missed one of Amanda's seminars, or are interested in setting one up or speaking with her regarding your next steps, the perfect time is now. Quest Workspaces, your regional award-winning expert in Flex Space, can help you create the most productive plan that makes sense for you. Work the way you want.
Email, call, tour, and begin!
Your Passion
Your Dream
Your Quest
---
Quest Workspaces supports a safe, undisrupted and compliant work environment. Our workspaces focus on private offices with onsite support that enables social distancing, and also offer virtual office packages and remote services to keep your business moving forward from your home or Quest office. Contact Quest today to find a flexible solution that works for you, and discuss how to benefit from our services while also complying with local COVID-19 mandates.

Call us at 800.268.1051 or email solutions@questworkspaces.com