Quest Workspaces Inks a 10-Year Lease Contract at 48 Wall Street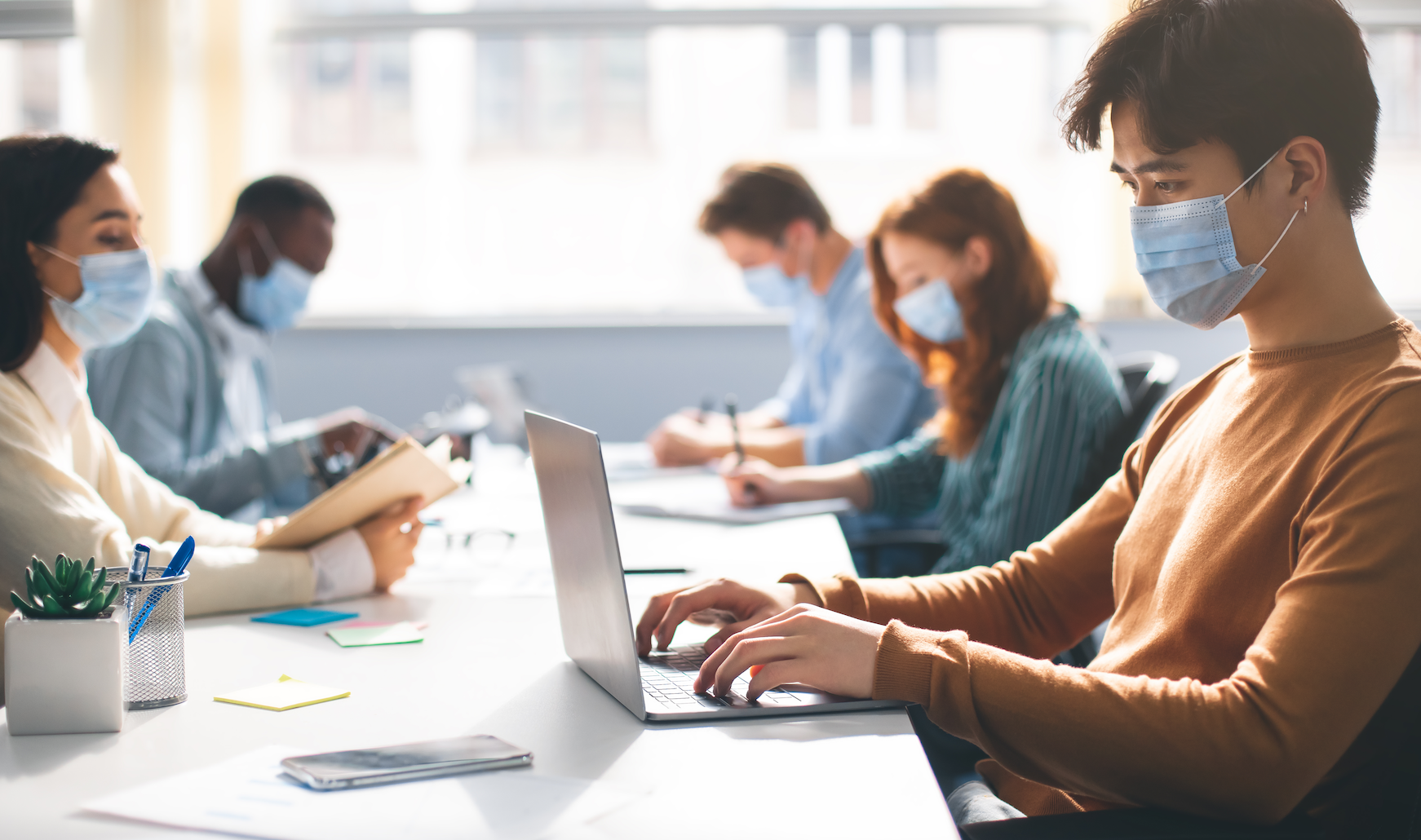 Quest Workspaces Inks a 10-Year Lease Contract at 48 Wall Street
Premium provider of flexible private offices, Quest Workspaces, has inked a long-term commitment at its prestigious downtown location at 48 Wall Street, the building's management company, Helmsley Spear, has confirmed.
The excellent co-working operator will remain at this high-end address for the next 10 years, occupying the 10th, 11th, and 12th floors of the Financial District building. Quest Workspaces has occupied this space since 2018 but on a short-term license agreement.
Penning the 10-year lease agreement, Laura Kozelouzek, CEO and founder of Quest, reaffirmed her commitment to providing adaptable, flexible workspace solutions at the best prices for owners, landlords, and clients. James Emden, Andrew Simon, and Randy Sherman from Helmsley Spear signed on behalf of the landlord.
What the New Lease Means for Questers
The new long-term lease agreement allowing Quest Workspaces to occupy three floors on the 32-story Financial District building will impact both Quest and its clients positively. Here is what's in store for Quest clients:
Prestigious address: Take advantage of the popularity of Wall Street across the globe to attract new clients, increase profitability, and propel your business to the next level of growth. Your clients will likely choose to work with you over your competition when they learn you have an office on Wall Street.
Improved services: The popularity of this financial hub means service providers go out of their way to give the best they can. This extends to private offices and meeting rooms, which are equipped with high-end facilities to meet your office workspace needs.
Convenient working location: This location offers the privacy lacking in your onsite office. With your private office workspace, you would never have to worry about intrusion from colleagues who may want to interrupt you with issues not related to work.
Access to the latest technology: This financial hub provides the very best of technologies to protect financial data and any other sensitive information that goes with it. You need the latest technology, such as cloud computing, to ensure the best cybersecurity measures.
Connection with other professionals:

Wall Street

attracts professionals from all over the US, and around the world. Joining this community gives you the opportunity to interact with other professionals and create meaningful relationships.


Private Workspace Services Offered by Quest
The pandemic has changed workspace dynamics, and even as it subsides, the workplace isn't likely to revert to its pre-pandemic state. Having disrupted businesses, and most out-of-home activity, the pandemic taught us some valuable lessons.
One such lesson is that we don't really have to be physically present in onsite workplaces offices to work. It's why you need virtual offices more than ever before, especially as many companies prepare to adopt a hybrid work model. Others are planning to have a good number of their staff work remotely on a full-time basis.
Quest Workspaces specializes in the provision of excellent and flexible private offices, meeting rooms, and virtual offices, complete with the necessary support and facilities. You will find these services quite cost-effective since there are no hidden charges, or setup fees to worry about. Just walk into your private or virtual office, and begin working immediately.
Here is Summary of Quest's Services:
Well-furnished private workspaces: Private and ready for work, you can have them full-time at 48 Wall Street, complete with all the necessary furniture and an award-winning professional staff.
Excellent virtual offices: Make use of our prestigious location to have an address on famous Wall Street. Our affordable and flexible day office packages mean you won't have to break your bank to use our virtual offices.
Day office packages: These packages are convenient for those who don't want to rent our offices for fixed periods. We offer flexible rates, and there are no hidden or setup charges, so you know exactly what you will be paying and can plan ahead.
---
Quest Workspaces will be at 48 Wall Street for another 10 years, promising better services and efficiency as well as a prestigious popular address for all Questers.
You can access our services at a location near you, or you can join the robust Wall Street community by booking a private workspace with us.


Contact us today to reserve a place in our Wall Street location.
---
Quest Workspaces supports a safe, undisrupted and compliant work environment. Our workspaces focus on private offices with onsite support that enables social distancing, and also offer virtual office packages and remote services to keep your business moving forward from your home or Quest office. Contact Quest today to find a flexible solution that works for you, and discuss how to benefit from our services while also complying with local COVID-19 mandates.

Call us at 800.268.1051 or email solutions@questworkspaces.com