Quest Opens Second Coral Gables Location!
Quest Opens Second Coral Gables Location!
2000 Ponce de Leon Blvd, Suite 600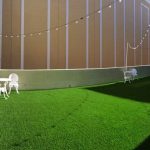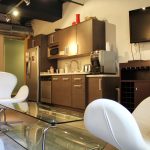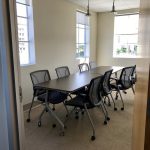 Quest Workspaces is proud to announce the opening of its second virtual-office business center in downtown Coral Gables, in line with its purposefully-designed expansion strategy. Conveniently curated according to a multifloor plan, the 2000 Ponce de Leon Boulevard site is a prestigious business address that will organically accommodate our lifelong enthusiasts —our very own Quester community— and welcome new friends and clients.
This new location continues to elicit a clear message of our ethos and the values we set forth in today's expansive business world: evolved coworking, authentic service and hospitality culture, and a scalable ecosystem that inspires and enables dynamic solopreneurs and new-to-market companies to escalate agency.
Scalable spaces, flexible terms, no capital requirements, no leases, no risk… might be the very things that gravitate you to us. But at 2000 Ponce, we aim to keep on honoring and furthering the star amenities and innovative design for which we have become famous, the very stuff we are sure will bring joy to your everyday endeavors and make you happy to be with us. Care for a teaser? Shared outdoor terraces with sprawling views, offices with private balconies, 24/7 access furnished workspaces with an upscale design, listing in building directory, synergistic networking & event spaces, private parking, in-building banking services, and a host of other amenities and benefits.
Quest Workspaces has been consistently voted in the Best Places to Work in Florida ranking every year since 2012, so, of course, all of the goodies will be peppered by our very own brand of customer care, as delivered by our professional service team.
Aptly named The City Beautiful, Coral Gables is recognized for its cosmopolitan and affluent demographics, a premier location for professionals and multinational companies in South Florida. With Miami International Airport a short commute away and Miracle Mile —offering a score of top restaurants, a farmer's market, high-grade gyms, and social venues— seconds from your doorstep, the imposing cityscape from your very own private balcony or outdoor terrace at 2000 Ponce will be, literally, at your feet.
---
Quest Workspaces supports a safe, undisrupted and compliant work environment. Our workspaces focus on private offices with onsite support that enables social distancing, and also offer virtual office packages and remote services to keep your business moving forward from your home or Quest office. Contact Quest today to find a flexible solution that works for you, and discuss how to benefit from our services while also complying with local COVID-19 mandates.

Call us at 800.268.1051 or email solutions@questworkspaces.com