Micro-Class Learning Pods in Private Offices Help Parents Work Well and Children Learn Well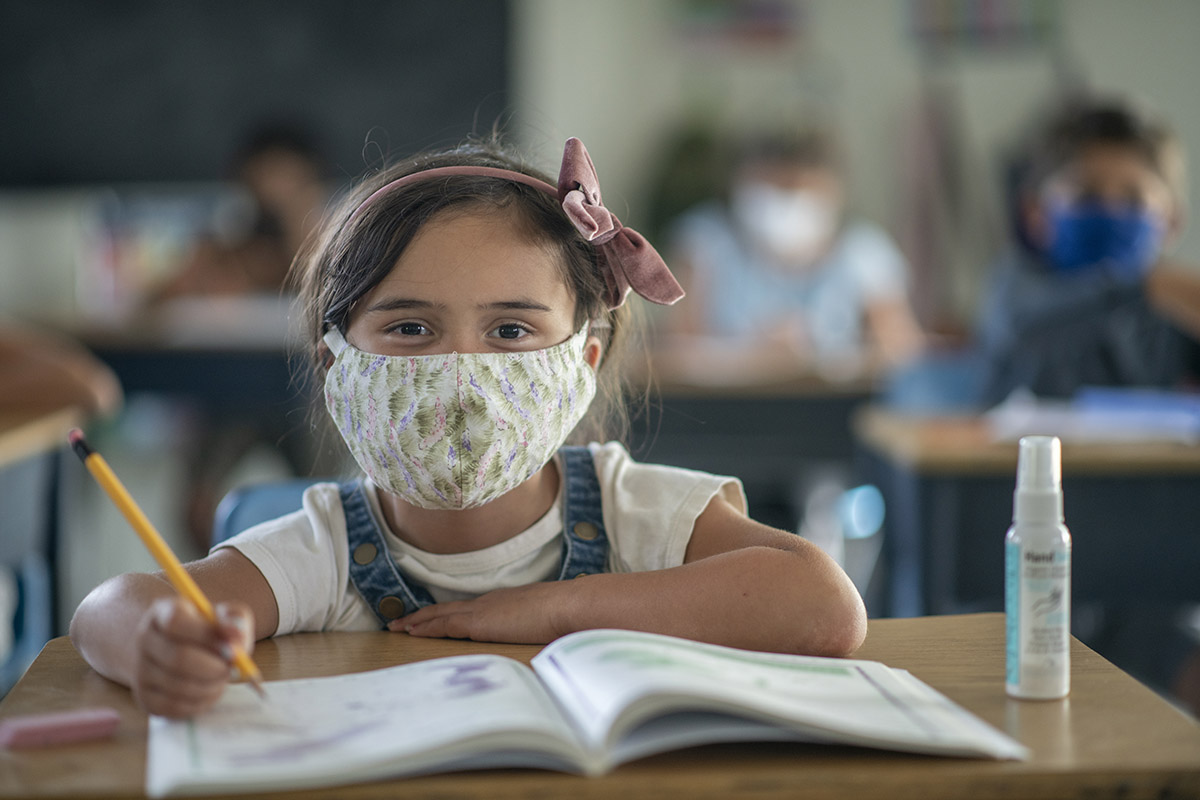 Micro-Class Learning Pods in Private Offices Help Parents Work Well and Children Learn Well
Looking for peace of mind and productivity when schools return virtually or with limited hours? Private offices and the emergence of "learning pods" could be the perfect combination to provide a solution for your productivity and your child's learning when schools are fully virtual or partially open when Fall Semester starts.
Recent reports show that only 2 of 10 of the nation's largest school districts have reached the public health benchmark to control community spread of Coronavirus. Concern is abound across the parent and educator community of the loss of learning through purely virtual education, parents across the country are taking it upon themselves to form learning pods to meet their needs.
Quest Workspaces is adapting and innovating by launching Quest Micro-Class Pods – setting up private offices for parents looking for a safe, concentrated, and professional space for learning pods—the missing link in the learning pod solution. With this innovation, parents no longer have to settle for a basement, living room, garage, backyard, or other informal or insecure setting. Private offices provide an ideal setting for peace of mind and productivity. Short-term flexibility, with days and hours offered to suit parents, give parents the choices they need.
"At a time when parents need flexibility and choice to ensure their children are safe and learning well, we want to provide creative options," said Laura Kozelouzek, Founder and CEO of Quest Workspaces. "We launched Quest Micro-Class Pods to provide a practical and affordable option to help parents work most productivity while having the peace of mind that their children are learning in a safe and focused environment. This is a tough time, and we want to help."
Parents are feeling the challenge to find the right solution. "It's harder than ever to keep your business growing, manage clients, ensure your children have good learning options, and be creative and positive about ways to get through this pandemic," expressed Suzanne West, a client of Quest Workspaces for several years and a parent. "I'm so appreciative that Quest has come up with the micro-class pods…I'm looking to have one in place for the Fall Semester so I can focus on my business, without worrying about my child's learning."
Why Learning Pods are an Important Solution for Parents and Children – The Problems They Solve for Parents, Children, and Schools:
Children have a safe, quality, and concentrated private office environment in which to learn in a small group.
Parents have peace of mind – children learn better, and parents can work better.
Schools benefit from students not experiencing a loss of learning that comes from a break in structured classes and learning environments (as is often experienced over Summer break)
Children are on a schedule: they go to their micro-class pod, as opposed to having unstructured learning time at home or in front of a computer.
Parents have the flexibility to arrange their own micro-class pod leader to suit the learning needs of their children – whether a teacher, tutor, college student, or other supervisor.
Parents have the flexibility to agree appropriate learning content – whether following a set school curriculum, an alternate curriculum, completing homework assignments, or other learning content based on the needs of the students and parents.
Family mental health will be assisted by reducing the stress on parents, and by providing students important socialization in a managed small-group learning environment.
How a Typical Learning Pod Works—The Basics.
Parents organize a small group of students and a learning pod leader – a tutor, supervisor, or teacher.
Parents and pod leader agree on the schoolwork to be undertaken in each pod.
Students bring their laptops and other learning materials to the pod.
Parents choose a location.
A lead parent often coordinates logistics among other parents and the pod leader.
What's Innovative About Quest Micro-Class Pods:
Quest provides a dedicated office for your micro-class pod—sanitized and cleaned daily.
Quest supports micro-class pods with location staff, access to printers, video conference facilities, filtered water, and unlimited coffee (for pod leaders!)
Pods are conducted in professional private offices in high-quality buildings and easily accessible locations.
Pods are affordable – starting from $200 per child, per month for Quest clients and $400 per child, per month for the general community.
Pods are term flexible – starting with a one-month commitment, with no requirement to commit for an entire semester.
Pods are time flexible – parents can book the hours per day and days per week that best works for them.
Parents have the flexibility to arrange the teacher, tutor, or supervisor they feel best suits their needs and budget.
Interested in Micro-Class Pods To Be Ready For Fall Semester?
Quest Workspaces is dedicated to helping you find solutions for you to work better, while your children learn better. There's no one best solution, except the one that is best for you and your children, which is why we're flexible to work with you to create your best solution for Fall Semester.
Call us at 800.268.1051 or email solutions@questworkspaces.com
---
Quest Workspaces supports a safe, undisrupted and compliant work environment. Our workspaces focus on private offices with onsite support that enables social distancing, and also offer virtual office packages and remote services to keep your business moving forward from your home or Quest office. Contact Quest today to find a flexible solution that works for you, and discuss how to benefit from our services while also complying with local COVID-19 mandates.

Call us at 800.268.1051 or email solutions@questworkspaces.com