Quest Workspaces Founder Laura Kozelouzek Traces Coworking's Evolution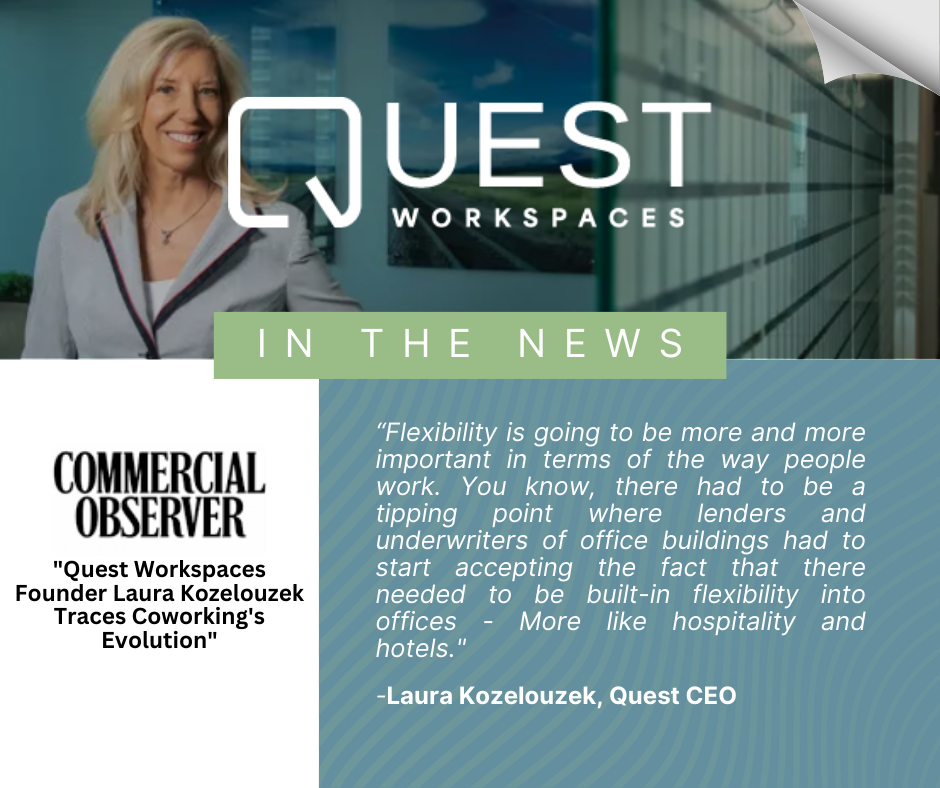 Quest Workspaces Founder Laura Kozelouzek Traces Coworking's Evolution
Laura Kozelouzek was into coworking spaces before it was cool. Long before it was even known as coworking.
Back in the '90s, Kozelouzek managed 500 locations for Regus - Now called IWG - one of the earliest (and longest-lasting) flexible office leasing companies. She then started two separate coworking firms, the first of which predates WeWork and was acquired by Washington, D.C.-based Carr Properties back in 2007.
Now, Kozelouzek is running the other one: a boutique coworking firm called Quest Workspaces that she launched in 2010. The firm has 12 locations in South Florida and one in New York's Financial District. The newest location, in West Palm Beach, is scheduled for a grand opening in June.
Commercial Observer spoke with Kozelouzek in March about the state of post-pandemic coworking, with the institutional knowledge of close to three decades of the business.
Click here to check out the full article
---