Quest Workspaces is The Perfect Hybrid Office With Lots of Treats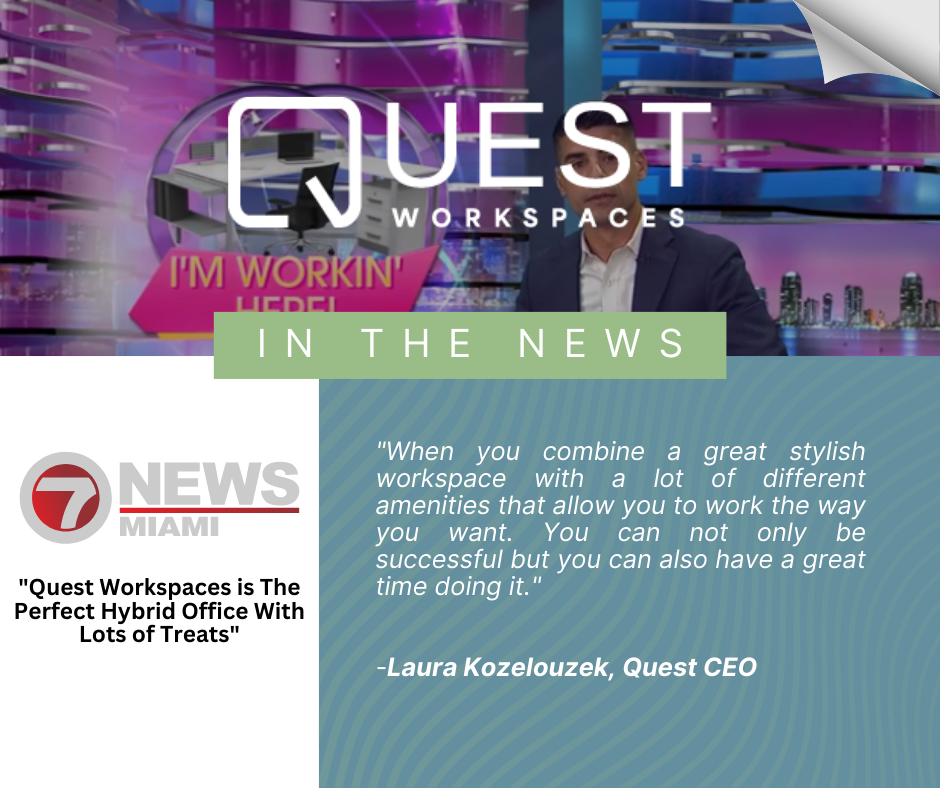 Quest Workspaces is The Perfect Hybrid Office With Lots of Treats
We mostly to using the word hybrid to talk about car models, but now, many of us have hybrid work models. If you're a little tired of all the distractions at home, we know stylish workspaces where the amenities make work feel more like fun. If you can actually remember to work.
Oh, ok. Well, I guess I'll just go to Quest Workspace then.
Laura Kozelouzek: "When you combine a great stylish workspace with a lot of different amenities that allow you to work the way you want. You can not only be successful but you can also have a great time doing it."
Where the opportunities are just as hot as the unlimited coffee.
Laura Kozelouzek: "You can be a start-up that is literally just getting your business kicked off the ground or, you can be a Fortune 100 company, we've got some of the you know, the top names in business in our spaces."
To get the tea, I met Quester Mariana Niro at their Brickell location.
Click here to check out the full article and watch the clip
---