Laura Kozelouzek Addresses Flex Factor With South Florida Business Journal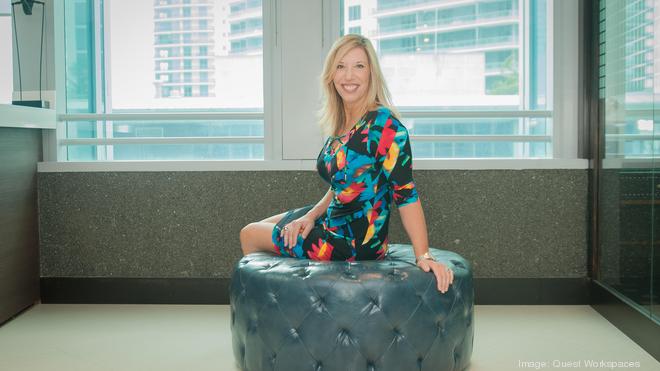 Laura Kozelouzek Addresses Flex Factor With South Florida Business Journal
Recently our CEO, Laura Kozelouzek, spoke with Erik Bojnansky of the South Florida Business Journal about the state of the commercial office market in South Florida. While the report covers offices shrinking their footprints and banks tightening up their financing requirements, the section on shared office space, led by Laura and Quest Workspaces, provides readers a bright respite of good news.
In the article Laura addresses the "Flex Factor".
Laura shared that the demand for office space exceeds supply in South Florida, unlike other places in the United States. Kozelouzek also indicated that companies are turning to coworking offices with furnished spaces where a new-to-market company can hit the ground running. She continued, "Signing a 10-year lease now is like trying to predict the future. No one can. Especially in the world that we are living in today. That's why we are finding an increasing demand for flex office space"
With so much economic uncertainty, and as the hybrid work model continues to gain popularity, more flexible space and shorter-term leasing structures, such as what Quest Workspaces offers our Questers (clients), are more and more appealing to companies. The story also covers why flex space offices are more appealing to new-to-market companies, and especially appealing to international clients.
We invite you to stop into a Quest Workspaces near you to see Flex in action. Click here to select a location and book a tour. Click here to read the entire article.
---