5 Ways to Keep You Motivated and Your Business Climbing Through 2021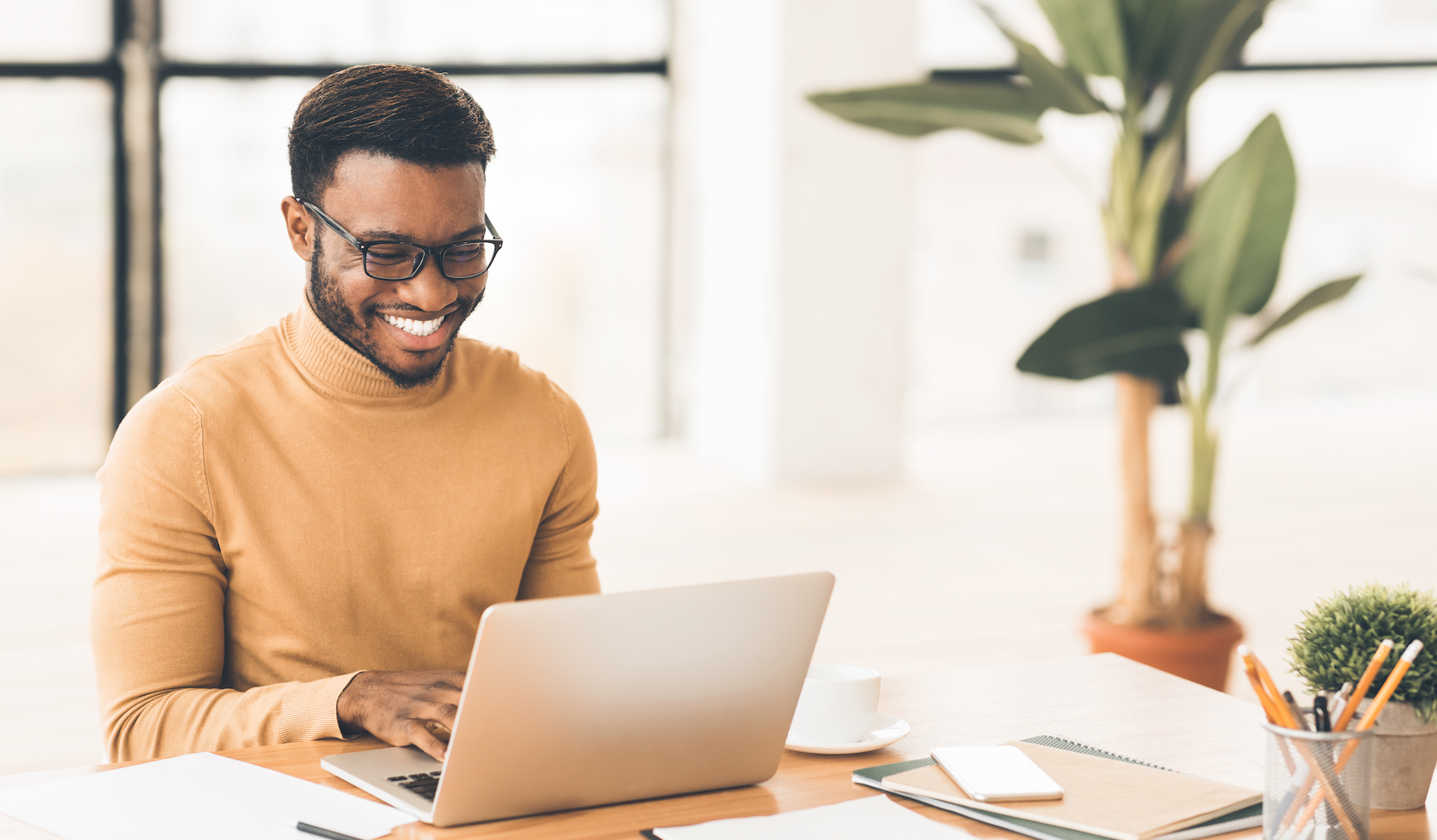 5 Ways to Keep You Motivated and Your Business Climbing Through 2021
Maintaining your motivation can be challenging, especially during tough times. After bracing the coronavirus pandemic for almost a year, we're still all re-building ourselves and our businesses to prepare us to "go and grow" through more challenges in 2021. Yet, this shouldn't be a cause for pessimism because there is still much opportunity to move your business forward and grow your profits.
You can overcome challenges and be attuned to opportunities by tapping into the things that motivate you, and incorporating them into your daily routine. Here are five proven motivators for your business and tips to incorporate them into your daily routine:

1. Strive to make a difference in the world
The secret behind the world's most successful entrepreneurs isn't the desire to make profits alone—it's also about making a difference. Entrepreneurs who set out to make a difference in the world often experience enhanced profits and an elevated drive to succeed. Laura Kozelouzek, CEO and founder of Quest Workspaces, is one such entrepreneur whose desire is to not only help for-profit businesses thrive through a global pandemic by offering private workspaces with flexibility and affordabilty, but also to offer office workspaces at free or substantially reduced rent to help non-profit organizations succeed.
Businesses and entrepreneurs that set out to make a difference in the world will likely stay motivated in 2021, even as the pandemic remains. As you continue to look for ways to build your business among clients and prospects, also look for ways your business can make a difference in your community, and you may well see profits grow in unexpected and fulfilling ways.

2. Derive personal meaning through building and managing your business
Building your business aligned to the things that most matter to you can be one of your greatest motivators and keys to success in work and life. Guy Kawasaki, Silicon Valley venture capitalist, chief "evangelist" of Canva, and creator of Remarkable People podcast, advises business people to focus on meaning, not just money.
Kozelouzek of Quest Workspaces agrees, "For me, it's about building and creating an environment that can help people work with the choices and freedom to thrive in work and in life." For Kozelouzek, it's personally and professionally driven, "I was a single mom when I decided that I needed to start a business where I had the freedom to work the way I wanted in order to spend time to be present for my son. It's not an easy path, and it shouldn't be so hard—I want to make it easier for others."
To bring more meaning to your business, consider the things that are most meaningful and important to you and your team, and find ways to bring those into your workplace. When you make meaning part of your business model, you'll find more motivation each day, and find your business moving to new levels.

3. Find satisfaction in doing something great

According to Steve Jobs, the way to make life satisfying is to do something great—especially given that work fills such a large part of people's lives. This means that businesses and entrepreneurs aspiring to stay motivated through and beyond 2021 need to find that "something great" and spend time making that happen as part of each day.
The problem many people and businesses face is how hard it is to create "greatness." The journey to greatness can be painfully slow and may demotivate many people. Yet, focusing on making a positive impact in the lives of your clients can be a great motivator, especially in the challenging times that will continue through COVID in 2021.
Consider these tips to create greatness in 2021, and build your satisfaction and that of your customers:
Improving the accessibility and delivery of your services and products

Enhancing customer relations and customer help lines

Investing in corporate social responsibility and participating to help your local community.
4. Leap into personal growth and accomplishment
No one can become successful in business by standing still. Those who take time for personal growth and fulfillment enjoy the journey as well as the destination. They often thirst for knowledge to help understand customer needs and the marketplace, and are thereby able to grow their business and their own capabilities to greater heights.
This synergistic spirit of growth creates a "sweet spot" that helps businesses to maximize their impact, and also keeps business owners motivated, despite challenging circumstances. To tap into this synergy, consider how much you have invested in your personal growth over recent years, and identify how you can take the time for your own growth in 2021 so you can stay motivated and drive your business growth!

5. Help others achieve their goals

Stay motivated throughout the year ahead by helping others to achieve their goals. When your clients and your team achieve their goals, your business will also likely grow and meet its goals in the process. As the pandemic continues to present challenges in 2021, focus on the growth of others to fuel growth in your business.
Tips to help others achieve their goals include:
Providing innovative and top-quality services that make life easier and solve important challenges for your clients—try hosting some virtual focus groups with your clients and your team to seek out needs and brainstorm powerful solutions.

Identifying challenges facing your clients, prospects, and team, and finding ways to solve them—consider polls, surveys, and online forums to generate the insights you need.

Creating forums for clients to share their challenges and help generate solutions—virtual mastermind groups might be a valuable forum at a time when many are struggling for interaction that helps them thrive in work and life.





---
Quest Workspaces — Be motivated with us in 2021!
Be motivated in 2021 and beyond, and be your most happy and productive in a private office environment that gives you the freedom to work the way you want and thrive in work and life.
At Quest, our mission is your success and well-being. We know it's tough on the journey to success, which is why we're about hospitality—we'll take care of you, so you can take care of business.
With award-winning support staff, our private workspaces and office solutions include high-tech video-conferencing facilities, meeting rooms, mail support, and administrative services; as well as virtual services and office hours packages to balance your work from home and your private office—with flexibility and choices driven by your needs.
Call us now, tour our web site, or come and join us for a free day to work in one of our offices, try a meeting room, or trial a virtual product. Contact us today and we'll be happy to help create your perfect private office or virtual solution.
---
Quest Workspaces supports a safe, undisrupted and compliant work environment. Our workspaces focus on private offices with onsite support that enables social distancing, and also offer virtual office packages and remote services to keep your business moving forward from your home or Quest office. Contact Quest today to find a flexible solution that works for you, and discuss how to benefit from our services while also complying with local COVID-19 mandates.

Call us at 800.268.1051 or email solutions@questworkspaces.com