The Hybrid Approach Utilizing Flexible Workspaces Can Benefit Your Business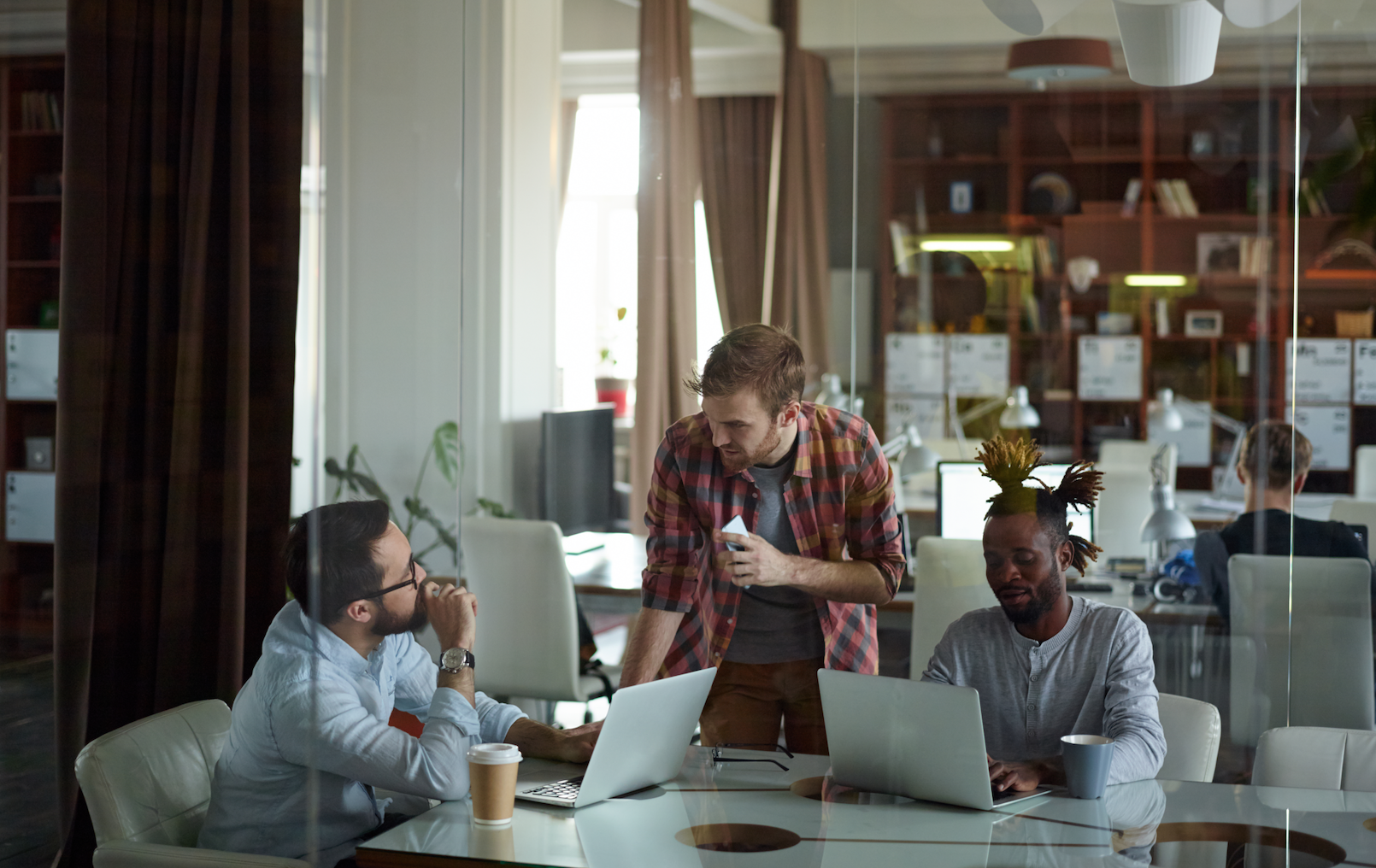 The Hybrid Approach Utilizing Flexible Workspaces Can Benefit Your Business
Flexible working spaces have gained massive popularity with both freelancers and enterprise companies. Recent studies reveal as of 2017, there were over 4,000 flexible workspaces in the US, with this figure expected to reach 6,000 by 2022. Flexible workspace solutions like those provided by Quest Workspaces foster new ways of working while enhancing innovation, optimizing agility, and increasing visibility. These kinds of dynamic offices are uniquely designed to accommodate a flexible or hybrid working environment that provides teams with the freedom to work where, when, and how they want.
Important Flexible Workspace Statistics
What Is a Flexible or Hybrid Working Approach?
Hybrid or flexible working is a working pattern outside the conventional office hours or locations. It means teams are free to work in different spots around the same office, or work from home or at a remote desk far away from the traditional office. A flexible work approach also allows workers to work part-time or on staggered hours. This helps workers avoid sticking to inconvenient working hours or enduring rush hour traffic in their daily commutes. With a flexible or hybrid working approach, your employees will not only focus their best time and energy on accomplishing great work, but they are also happier and more productive than their colleagues who spend 8 hours in a traditional office each day.


What Are the Aspects of Flexible Workspaces?
The flex office spaces solutions provided by Quest Workspaces are designed to suit your staff and company's unique and changing requirements. We understand not all office needs are the same, and naturally, every office will look a little different. For example, a flexible workspace developed for GenZ workers may adopt a different design from millennial workers. However, following are some essential elements to look out for in each hybrid workspace:
Open plan designs: The open-plan office concept is an integral part of a flexible workspace. This design fosters free-flowing collaboration between different departments.
Quiet areas: One issue with an open office plan is increased noise. Flexible working spaces overcome this challenge by designating quiet areas to provide employees with an environment where they focus on tasks without any interruption. At Quest Workspaces, we provide private, sound-insulated private booths to increase focus and concentration.
Adaptable workstations: Flexible office space comes with several non-traditional styles of workstations. These include standing desks to promote moving and better work-life balance. It also comes with relaxed corners such as coffee bars, wellness areas, ergonomic seating, and healthy lunch options.
Shared amenities: Flexible workspaces centralize office resources and make them available for everyone. These resources include printers, snacks, office supplies, conference rooms, and more.


How Using Workspaces like Quest Workspaces Can Benefit Your Business
Not only does a flexible working approach provide each employee with an option to work in the best way that fits their needs, but it also helps you minimize costs and maximize available space. Since fewer people are in the office at a given time, it becomes much easier for you to create common areas for team collaboration. You can also create quiet zones where individual workers can retreat to focus on a specific task. The other benefits of a flexible workspace include but are not limited to:


Increased Productivity
A flexible work environment allows employees to work when and where they are the most productive. A recent Stanford survey reveals employees who flexibly work from home and office raised their productivity by 13%. The great ambiance that flexible workspaces provide increases employee interaction and productivity. The shared open spaces allow employees to meet often, thus increasing the sharing of innovative ideas.


Boost Brand Image
Employers that allow their workers to determine when, how, and where they want to work will ultimately be viewed as employee-friendly employers. This helps establish your company as the best place to work, thus enabling you to attract top talent.


Increases Employee Comfort
Flexible workspaces provide workers with a deep sense of satisfaction because they feel more independent. Whenever employees want to change places to accomplish one or another task, they do so at will. The feeling of freedom gives your employees a greater sense of satisfaction at the end of each busy day.


Greater Innovation
Flexible workspaces provide a great setting for fostering innovation within the company. Sharing spaces among professionals from different departments increase employee exposure to diverse ideas and ways of thinking. This provides excellent cross-pollination opportunities that encourage innovation through the exchange of ideas.


Quest Workspaces Offers the Best Flexible Workspace Solutions
More and more organizations realize the many benefits of a flexible working environment. Quest Workspaces provide flexible co-working solutions for teams of all sizes. Our offices can accommodate various activities, including team meetings, quiet work, and collaboration in the same general area. Contact us today to learn more about the benefits of flexible workspaces we provide. Also, be sure to download our White Paper today and consider one of Quest locations as your private office.
---
Download our

FREE white paper

that discusses
the significance of workplace changes that were already occurring before the global pandemic; the stark reality of working from a home office full-time; how Millennials and the rising Generation Z do business; and lastly, how flexible workspaces benefit business owners.
---
Quest Workspaces supports a safe, undisrupted and compliant work environment. Our workspaces focus on private offices with onsite support that enables social distancing, and also offer virtual office packages and remote services to keep your business moving forward from your home or Quest office. Contact Quest today to find a flexible solution that works for you, and discuss how to benefit from our services while also complying with local COVID-19 mandates.

Call us at 800.268.1051 or email solutions@questworkspaces.com