How to Promote Your Business During the Coronavirus Era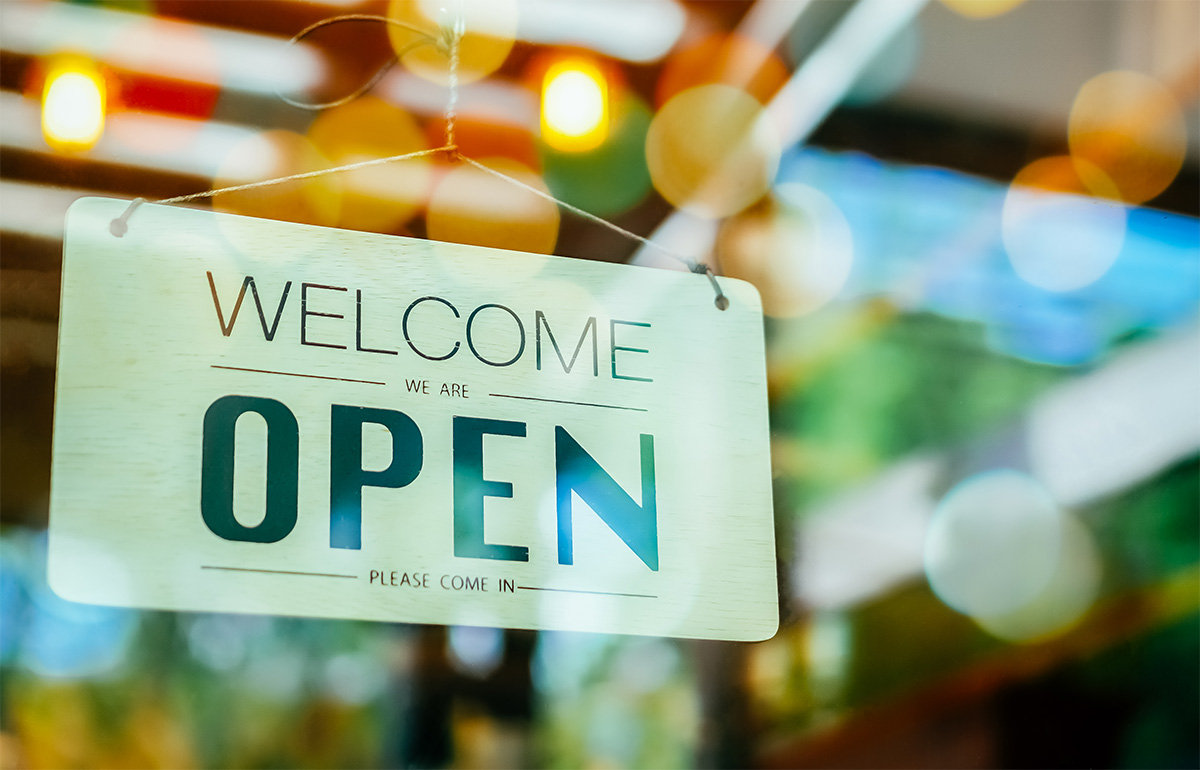 How to Promote Your Business During the Coronavirus Era
Within just a few weeks, the Coronavirus pandemic has thrown the business world into a state of crisis. Our collective resolve continues to be tested as we unite to overcome challenges imposed by a viral enemy. Small businesses and entrepreneurs have quickly shifted priorities to focus on safety, alleviating financial impact and business continuity.
As we settle into a world that is likely forever altered and you've reconciled how COVID-19 is affecting your business, a logical question is how you should market your business moving forward and whether marketing should even be a priority at this time.
While the simple answer is YES, you should absolutely be marketing your business, the more complex question is how you should be marketing. In the age of Coronavrius, social distancing has not only impacted day-to-day lives of consumers, it has introduced behavioral trends, many of which will become permanent fixtures of our post-pandemic world. Taking these behavioral changes into consideration is the key to formulating an effective marketing approach.
So, what actions can you take to continue to grow your business influence and rapport with your client-base?
Communicate with your current client-base
First and foremost, it's worthwhile reaching out to your current clients and contacts. Take this time to accurately communicate the services or products that your business is still providing through your various outreach channels – whether they be social media, email lists or by video.
Transparency with your messaging goes a long way. If a shortage of staff impacts turn-around time with a product delivery or service, accurately relay that to your audience. Your clients will appreciate clearly knowing details of your specific services/products and their availability during these trying times. By reaching out to your clients, you'll also be keeping your business offerings visible in front of your audience.
Adapt your operations and messaging for the times
Continuing to advertise with your pre-pandemic messaging could be viewed as tone-deaf. If your new-business intake process requires social in-person interaction, using your same tried-and-true messaging probably won't work in the age of social distancing.
Instead, adapt your messaging and operations to address specific vulnerabilities that the population may currently be feeling. If you regularly hold live seminars, transition to online webinars while also continuing to stress the value and benefit of your seminar offerings. If you are a landlord, real estate agent or a company that relies on providing a tour of a physical property as part of your sales process, explore transitioning to virtual tours to maintain continuity of your operations and effectively communicate these accommodations to your target audience.
As consumer behavior continues to change during the pandemic and beyond, stay innovative by keeping your finger on the pulse of behavioral trends and continuing to adapt messaging and operations as necessary.
Establish positivity and mindfulness in your marketing outreach
The restaurant industry has been one of the hardest hit. They've also been early adopters of creative solutions to stay afloat by offering expanded delivery options and curb-side pick-up. These accommodations allow restaurants to continue providing services while keeping their customers safe by abiding by local stay-at-home regulations.
This degree of mindfulness should be incorporated into your messaging and operations. While it may be tempting to side-step some local regulations designated to keep the public safe, this only projects irresponsible behavior on your brand. As we approach the prospect of reopening portions of our economy, it is critical to maintain mindfulness of your business's impact on the safety of your customers by abiding by local regulations at all times.
Along with mindfulness, there's no better time to associate your brand with positivity. Whether you donate materials to health care workers, volunteer at food banks or provide services at a discounted rate, authentic generosity won't go unnoticed. Times certainly aren't easy for many. Infusing your services and operations with empathy, understanding and positivity goes a long way toward defining your brand.
Plan for life after the pandemic
In the midst of the Coronavirus pandemic, it's challenging seeing the light at the end of the tunnel. Rest assured, this dust will settle and business will return to a new normal. Continuation of marketing outreach now is the first step toward setting the stage for the future.
The key is to continually monitor how your customer behavior is impacted by a rapidly changing environment. Effectively understanding your consumer concern is the foundation to adopting new methods and procedures that effectively maintain a viable connection between your prospective clients and your products or services.
In just a very short period of time, the pandemic has demonstrated expanded usage of digital solutions as the preferred medium to work with clients, develop rapport with prospective clients and to internally interact with teams. As normality returns, ensure that your business continues to embrace these new processes to accommodate customers who have become accustomed to their new digital ways.
The current business road we're all traveling down is unpaved and it's up to businesses and entrepreneurs to determine the most effective ways to build these highways and their onramps. What we're constructing today is likely to become the foundation for a different and prosperous future.
---
Quest Workspaces supports a safe, undisrupted and compliant work environment. Our workspaces focus on private offices with onsite support that enables social distancing, and also offer virtual office packages and remote services to keep your business moving forward from your home or Quest office. Contact Quest today to find a flexible solution that works for you, and discuss how to benefit from our services while also complying with local COVID-19 mandates.
---
Quest Workspaces supports a safe, undisrupted and compliant work environment. Our workspaces focus on private offices with onsite support that enables social distancing, and also offer virtual office packages and remote services to keep your business moving forward from your home or Quest office. Contact Quest today to find a flexible solution that works for you, and discuss how to benefit from our services while also complying with local COVID-19 mandates.

Call us at 800.268.1051 or email solutions@questworkspaces.com