How Flexible Workspaces Help Small Businesses Grow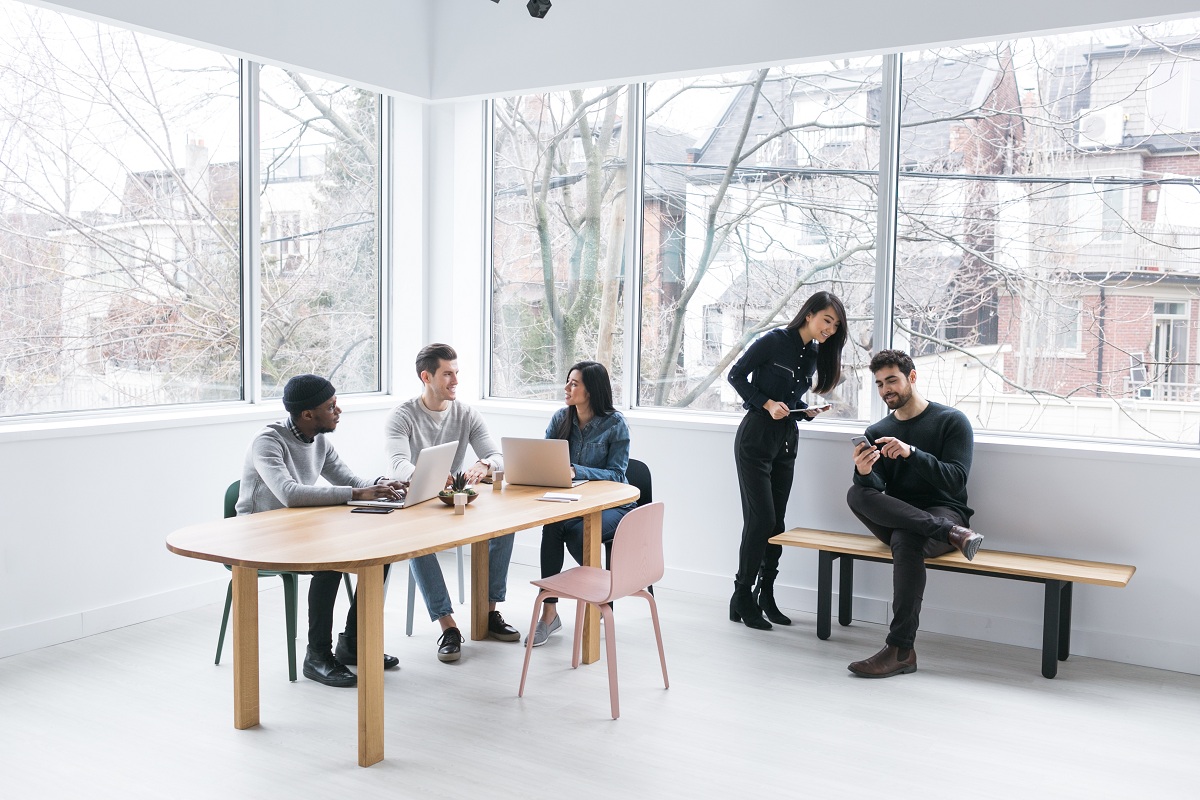 How Flexible Workspaces Help Small Businesses Grow
Small businesses looking for a new office have the option to rent a private office with a standard cubicle farm design or a workspace with a flexible and innovative layout. Design and workplace experts say flexible office spaces are the better option as it contributes to the growth of the business. Here's why.
Boost Productivity
People setting up their own business are likely to begin the process at home. Although working from home looks convenient, working on a desk that is a few inches away from your bed can make it hard to stay motivated and focused. In turn, distraction can reduce productivity and affect the growth of the business.
Instead of working from home, owners of small businesses can work in a flexible workspace. Doing so allows them to work around enterprising people and like-minded individuals who make the work environment more productive.
Provide Opportunities for Networking
Networking is vital to the growth of a small business. It helps entrepreneurs find collaborators, recruit talent, and build client lists. Working in a leased private office, or from home, cuts off interaction with everyone else outside of the company, making it hard to develop working relationships.
Flexible workspaces make networking easy. These office spaces have a design that fosters communication and collaboration, making the prospect of networking less daunting. Given that natural interactions are far more likely in a flexible workspace, it's easier for small business owners to create valuable relationships with co-tenants in the workspace than when working in a private office.
Improve Team Morale
Morale affects the chances of a small business to grow, as it motivates and excites employees to succeed. The impressive layout and ambiance in flexible workspaces contribute to high morale. These office spaces often have beautiful décor, modern furniture, natural light, big windows, and plants that inspire workers, making them excited to report for work.
Save Money
If a small business chooses to lease a private office, it may end up signing a three- to 10-year contract. These long contracts don't adapt to the growth of the company. It means that even if a small business happens to grow rapidly and needs to get a bigger office soon, it has to wait for the current contract to end before it can transfer to another office. Meanwhile, it has to keep on paying rent for the small office.
Flexible workspaces allow entrepreneurs to sign monthly contracts. Business owners are never over a month away from making important changes to the company, letting them avoid financial risk. Moreover, payment for flexible office spaces is usually all-inclusive. They don't have to worry about spending on office maintenance and furniture.
Let Small Businesses Use Professional Services
Flexible workspaces typically include professional services, such as IT support, administrative staff, and receptionists, all of which are crucial to the expansion of a small business. These services improve a company's ability to do business.
If you're looking to rent a flexible workspace for your small business, Quest Workspaces can help. We have workspaces that support every stage of business growth. Count on us to take care of the amenities of your office space. Just focus on expanding your business, and we'll take care of the rest.
Contact us today.
---
Quest Workspaces supports a safe, undisrupted and compliant work environment. Our workspaces focus on private offices with onsite support that enables social distancing, and also offer virtual office packages and remote services to keep your business moving forward from your home or Quest office. Contact Quest today to find a flexible solution that works for you, and discuss how to benefit from our services while also complying with local COVID-19 mandates.

Call us at 800.268.1051 or email solutions@questworkspaces.com