9 Cost Containment Benefits of a Hospitality Driven Co-Working Space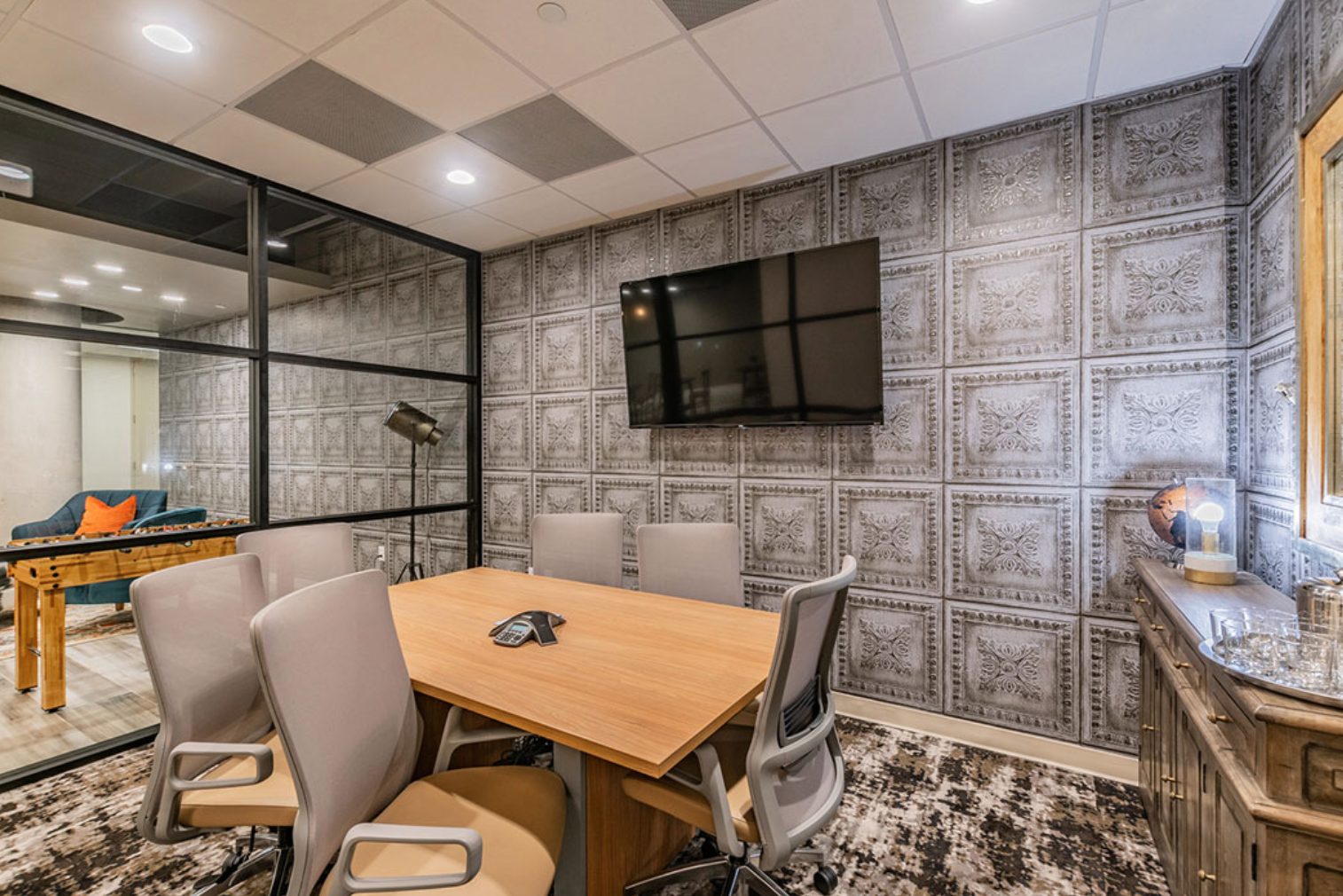 9 Cost Containment Benefits of a Hospitality Driven Co-Working Space
Statista estimates that there are 18700 coworking spaces in the world today, and this number is projected to hit 41,975 by 2024. Coworking spaces are modern-day offices offering several benefits to organizations and employees. Apart from providing a suite of amenities such as hot desks, private meeting rooms, and conference facilities, these spaces also include hospitality-related amenities such as kitchens, eateries, cafeterias, and coffee shops. This blog provides the cost containment benefits of hospitality-driven coworking space.
Boost to productivity
Hospitality facilities within the coworking space mean less time wasted on extended lunch breaks and fewer out-of-office coffee breaks that eat into productivity. Studies show employees find it easier to focus and be productive when meals are made accessible to them. Coworking spaces remove food from your workers' list so they can focus on the task at hand right up to when meals are served.
Increased employee retention
Hospitality perks in coworking spaces are provided free of charge, which goes a long way in boosting employee retention. A study reveals that simply providing free food to your employees achieves a 67% job satisfaction rate. It is a great way of fostering a supportive environment for your workforce that makes them feel the people in charge care about them as individuals.
Boost interdepartmental communication and connection
One of the effective ways to encourage employees to collaborate openly and comfortably is by ensuring they know each other personally. Hospitality perks in the coworking space encourage your workers to stay in the office, meaning they get opportunities to socialize with each other. During lunch and coffee breaks, employees get a chance to socialize with people in other departments, thus boosting interdepartmental communication and connection.
Enhances company culture and loyalty
Hospitality perks available in coworking spaces are an effective way to increase engagement, ultimately boosting company culture and employee loyalty. It fosters a culture of gathering together during lunch and coffee breaks, a culture that creates loyal employees who speak well of your business to clients, family, and friends.
Health benefits
What your employees eat matters to their overall health. Unfortunately, many unhealthy eating habits affect your employee health, thereby impacting their productivity. Many coworking spaces provide nutrition-packed meals and snacks that boost your employee's health and well-being. It also promotes good eating habits while discouraging employees from eating junk food. This translates to fewer sick days and a more energized workforce. A WHO study shows a balanced lunch improves employee productivity by as much as 20%.
Stress reduction
Cafes within coworking spaces play an integral role in reducing stress among employees. These spaces provide a comfortable and relaxing environment that encourages employees to take a break from their work and relax. These cafes can also offer healthy food options that help improve employee happiness.
Better engagements during meetings
Scheduling departmental meetings over lunch can lead to fantastic results. Apart from setting an incentive for attending the meetings, it also ensures the meetings become succinct to allow you to handle crucial points. Studies reveal that 65% of employees conduct other work while on conference calls. Lunch meetings also lead to more engaged participation since it fosters face-to-face conversations.
Brand recognition
As competition for highly talented candidates become stiffer, it is essential that you differentiate yourself from the crowd. Many of the top talents out there are more willing to work with a company that offers the best perks and benefits. For the millennials, the availability of free meals and snacks in a coworking space is a crucial perk hard to pass.
It positively impacts your bottom line
Hospitality perks available in coworking spaces are an investment that can improve company profitability. As mentioned earlier, free meals and snacks impact productivity and turnover rates, thus saving the company from added recruitment costs. Employees take note of your efforts to provide healthy snacks and drinks, which inspires them to work hard for the success and growth of the whole company. A recent study list free food as the number two most popular employee perk.
Boost employee productivity with hospitality perks from Quest Workspaces
Offering free meals and snacks at work is a well-thought-out strategy that boosts productivity and job satisfaction, among other benefits. Coworking spaces provide healthy food, which makes your people happier and more productive. Besides, supporting good health in the office is crucial in attracting top talent and retaining a high-quality workforce.
Quest Workspaces provides customized coworking areas with full access to high-quality hospitality perks such as cafes, lounge areas, and coffee.
At Quest Workspaces, our mission is to revolutionize your office environment into a healthier living and working space destination.

Contact us today to schedule a tour of a location near you.


---
Quest Workspaces supports a safe, undisrupted and compliant work environment. Our workspaces focus on private offices with onsite support that enables social distancing, and also offer virtual office packages and remote services to keep your business moving forward from your home or Quest office. Contact Quest today to find a flexible solution that works for you, and discuss how to benefit from our services while also complying with local COVID-19 mandates.

Call us at 800.268.1051 or email solutions@questworkspaces.com