7 Benefits of a Co-Working Space When All Your Work Is Virtual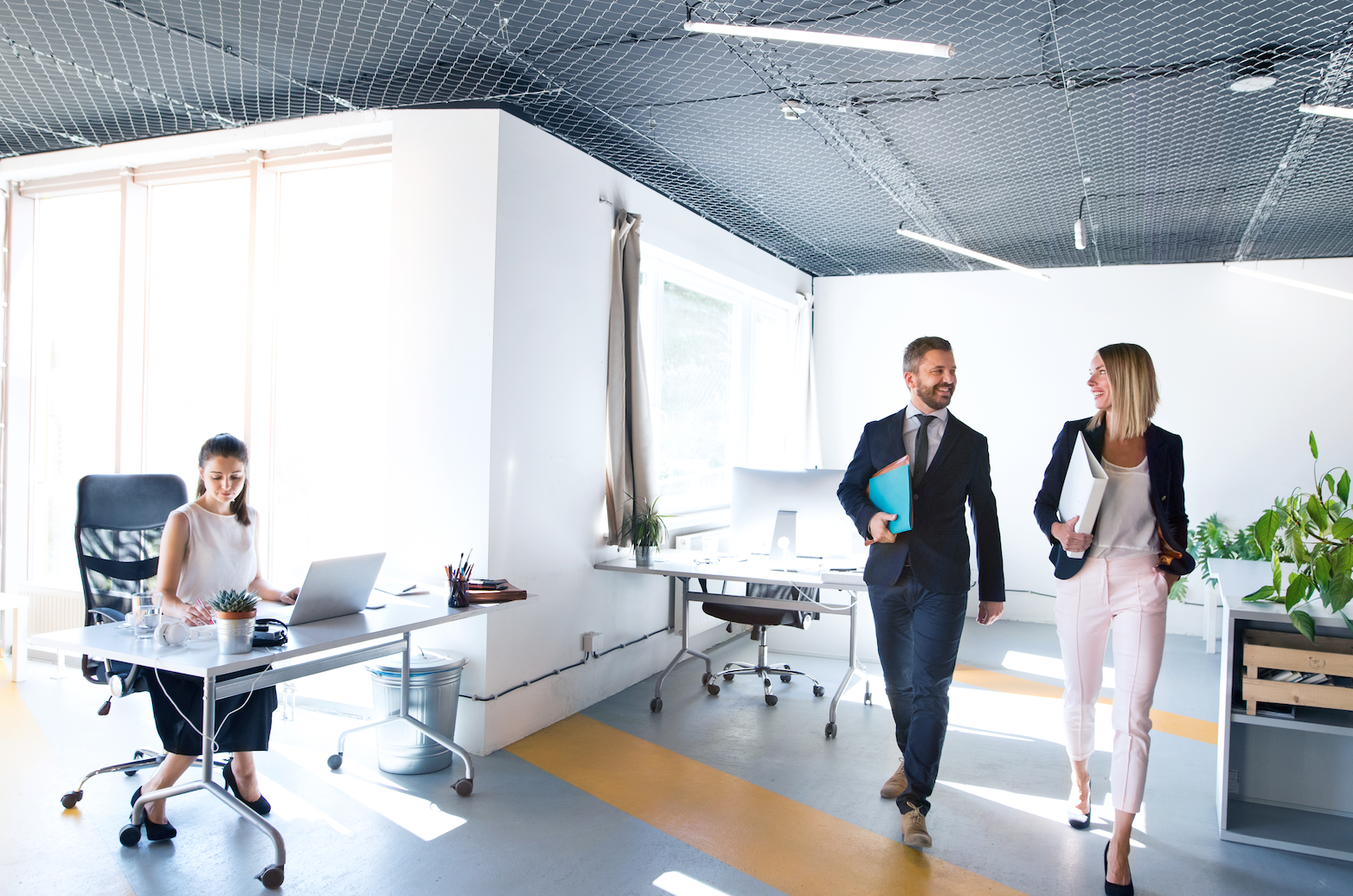 7 Benefits of a Co-Working Space When All Your Work Is Virtual
Working virtually doesn't always mean working from a lonely home office. The rise of coworking spaces like those offered by Quest Workspaces enables remote workers to complete tasks, attend virtual meetings, and network with others during work time and at events. A 2019 study by Buffer reveals about 8% of remote workers work from coworking spaces, with this number expected to grow in the coming years as remote workspaces become more accessible. This article provides seven reasons why joining a coworking space is beneficial for your virtual work.
Drive Productivity
As a virtual worker, you have the freedom to set your own schedule and be flexible as much as you want. However, this flexibility often leads to a disorganized routine that can impact your productivity. Using coworking space allows you to create a more structured routine that can boost your productivity. Being part of a dedicated community also instills a sense of discipline that cultivates a drive to accomplish more tasks.
Enjoy Great Amenities
Setting up a home office for your virtual work can be costly. Office equipment and furniture have hefty price tags that make them out of reach for many freelancers. With a coworking space, you get to enjoy top-notch amenities without purchasing them yourself. Coworking spaces like Quest Workspaces are equipped with an array of amenities and tech equipment, including strong wifi connections, conference rooms, unlimited coffee, and ergonomic furniture that you might not otherwise have at home.
Mentoring Opportunities
Coworking spaces are home to a variety of remote workers from diverse industries. If you are starting out as a virtual worker, you get access to connections that will help your career take off. Joining a community of creatives and experts gives you great opportunities to gain knowledge from others. Most coworking spaces also organize workshops and professional events that allow members to learn from experts.
Enjoy Creative Environment
Apart from getting access to innovative people, you also get inspired by a creative environment once you join a coworking space. Unlike home offices or traditional offices, coworking spaces feature interactive designs characterized by well-lit spaces, comfy lounge areas, inspirational walls, and chalkboard walls. Because coworking spaces feel like a hybrid office of sorts, they become ideal places that inspire creativity and a sense of well-being.
Eliminate Distractions and Gain a Healthy Work Ethic
There is no doubt home offices are breeding grounds for so many distractions. It can be hard to stay on task when you work at home, thanks to distractions from usual culprits like Netflix, family members, or roommates. At a coworking space, you can access quiet spaces that allow you to focus on the task at hand. Quest Workspaces provides a mix of quiet/private rooms and collaborative rooms that guarantee you get the right atmosphere to concentrate when need be.
Fight Loneliness
Joining a coworking space will help boost your mental health and general well-being. Even the most inspiring home office may feel lonely and isolating at some point. Social disconnection can harm your health, making it harder to remain productive at work. Coworking spaces provide great opportunities to interact and socialize with others throughout the day during coffee times and lunch breaks. Some coworking spaces like Quest Workspaces organize regular informal get-togethers such as parties and other health-boosting events like yoga classes and meditation sessions.
Better Work-Life Balance
Coworking spaces offer unmatched flexibility that allows you to achieve a better work-life balance. Because they are located anywhere in the world, you can just pop in and get a desk whenever you need to work while traveling. Coworking spaces are also open 24/7; meaning, you can set up your own schedule to work whenever you feel more productive.
Get a Real Business Address
Unlike working from home, coworking spaces provide a real business address that adds trustworthiness to your business. You can list the address on your website or LinkedIn to boost confidence in prospective clients during business visits. In a nutshell, a trustworthy address gives you a chance to establish a physical presence and improve your professional appearance.
Quest Workspaces Provides the Best-Shared Office Solutions
Coworking spaces offer a bulk of benefits for employees working virtually. Coworking spaces are ideal for a range of remote jobs such as startup businesses, IT professionals, writers, artists, entrepreneurs, and many more. Working from a Quest Workspaces location allows you to become more flexible to create a schedule where you become more productive at your job. They come with various amenities and collaborative designs that boost your motivation, so you focus more on the day's goals without getting distracted. Above all, our shared offices are more affordable than renting a whole new office. If you have further questions or need to book an appointment, contact us today.
---
EBOOK: How The Hybrid Approach Utilizing Flexible Workspaces
Can Benefit You & Your Business.
DOWNLOAD OUR FREE EBOOK BELOW:
---
Quest Workspaces supports a safe, undisrupted and compliant work environment. Our workspaces focus on private offices with onsite support that enables social distancing, and also offer virtual office packages and remote services to keep your business moving forward from your home or Quest office. Contact Quest today to find a flexible solution that works for you, and discuss how to benefit from our services while also complying with local COVID-19 mandates.

Call us at 800.268.1051 or email solutions@questworkspaces.com