6 Measurable Productivity Effects of Office Workspace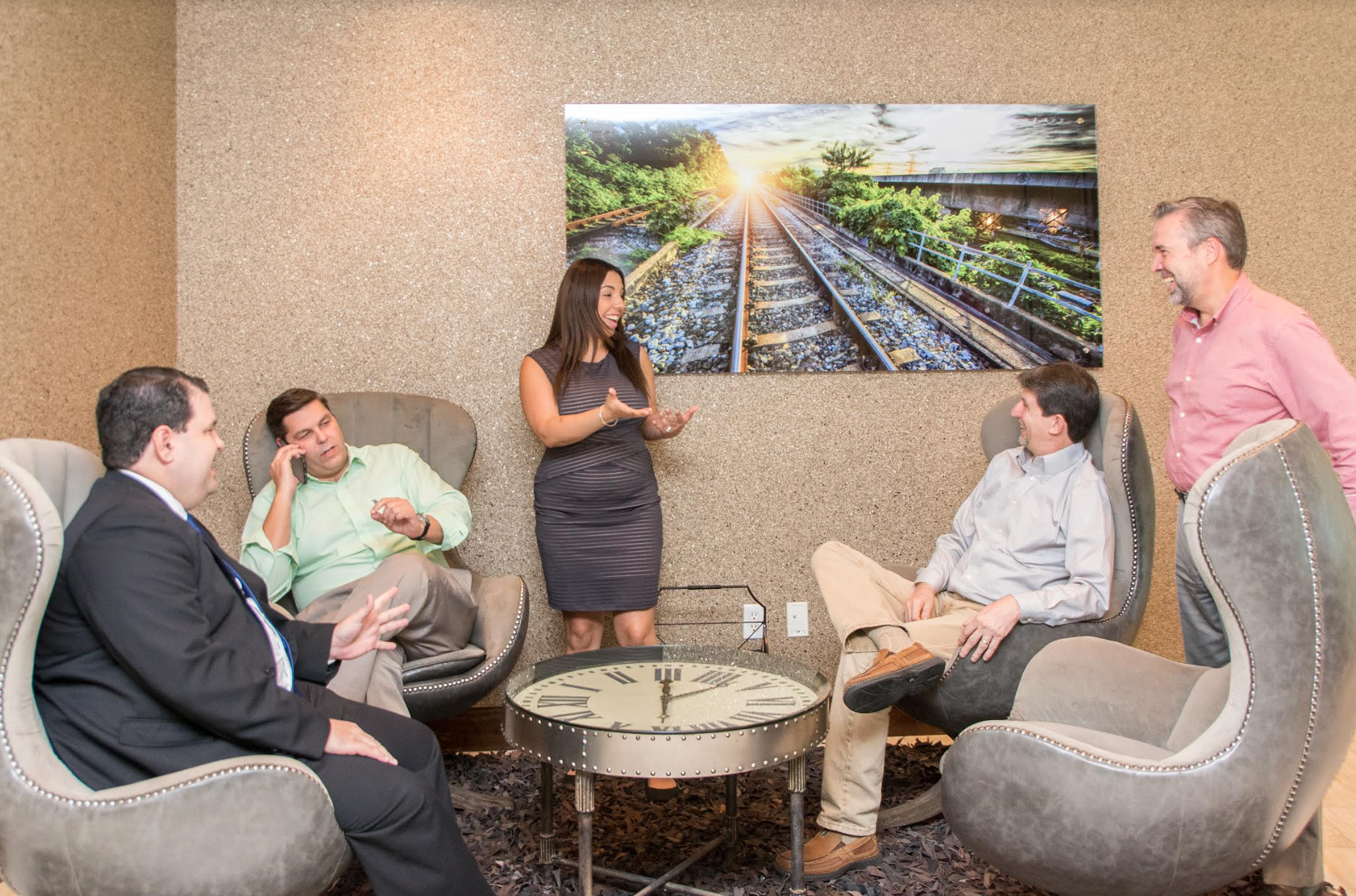 6 Measurable Productivity Effects of Office Workspace
In all industries, highly productive teams hold the key to success. Achieving better output from every employee improves the company's overall bottom line and growth. However, as more and more employees transition to a hybrid work model, employers face various productivity risks attributed to employee work environments. Working from home offices and noisy coffee shops can impact the productivity of remote employees.
One of the most effective ways to ensure your remote team is highly productive is to incorporate private offices into your hybrid work model. A private office offered by co-working spaces such as Quest Workspaces provides an ideal environment to work, brainstorm and collaborate with your team on crucial projects.
Here are six productivity benefits of office workspaces.
Stimulates Focus
A dedicated office workspace can stimulate focus and concentration, so you hit your targets and deadline. It boasts several features that minimize distractions and put your mind into work mode. For instance, the office workspaces offered by Quest Workspaces have private meeting rooms perfect for team discussions. These rooms feature a design and configurations that easily accommodate any meeting. You can meet and collaborate with your remote team on key projects that improve the company's bottom line. Co-working spaces also have private rooms that allow you to work in a conducive atmosphere, so you get more tasks done without unnecessary distractions.
Eliminate Interrupts
A recent study reveals workers in a traditional office are interrupted after every 11 minutes and will only resume work after 25 minutes. A dedicated office space provides everything your team needs with little effort and interruption. These offices feature intuitive designs that allow easy access to amenities such as coffee, printers, phones, and charging spots. Apart from saving employees time, services such as printing, video-conferencing, and private phone boots make it easy to perform routine office tasks for greater productivity.
Improves Human Connection
Human connection has a direct effect on productivity. A recent study reveals that people in an office setting that allows for human interactions were 46 % more productive in hitting their quotas than those working out of home offices. Office workspaces available in co-working spaces allow employees to benefit productively by being around peers. Co-working spaces attract various professionals from across industries, and keeping your employees in the same office with experienced peers allows for greater collaboration.
Eliminate Risks of Burnouts
It is not healthy for employees to work each minute of the entire workday without a break. Keeping your staff too busy can create fatigue and trigger burnout. Excess stress and the exhaustion and apathy that come with burnout lead to lower productivity. Dedicated office workspaces feature various amenities encourage employees to unwind and build relationships with their colleagues. For example, the finest co-working spaces, such as Quest Workspaces, feature communal recreational areas with amenities like nap rooms, lounge areas, coffee rooms, yoga rooms, a gym, and game zones.
Offers a Flexible Work Schedule
Agility is becoming increasingly important for employers who need to cater to evolving employee expectations. Today's employee values a flexible work schedule that allows them to have the freedom to split time between the workplace and home. A recent industry report reveals 63% of employees say flexibility would make them feel more empowered and highly productive. Most dedicated office spaces in co-working areas are open 24 hours, allowing members to choose a flexible work schedule. By having greater flexibility regarding when and how they want to work, your employees can choose their most productive hours to work and deliver more and better output.
Establishes Good Work Culture
It is quite easy to procrastinate work when working from home offices. The greater autonomy and opportunities to switch up daily routines can impact productivity. Office workspaces in co-working areas instill a healthy work culture and routine that help employees focus on the tasks at hand. The sense of community provided by co-working spaces encourages employees to bring their best effort and contribute new ideas to projects.
Helps With Talent Recruitment
Apart from a great work environment, talented employees prefer working for companies that provide comfortable office space. One way to attract top talent is to keep employee preferences in mind and offer spaces that help them be most productive. Unlike traditional offices, dedicated office workspaces offer a comfortable environment designed to boost productivity and comfort. These offices are beautifully designed and equipped with all necessary facilities, from ergonomic chairs, parking spaces, and outdoor work areas to internet, coffee machines, refrigerators, and more.
Improve Productivity with Quest Workspace's Private Office Spaces
Having a dedicated office workspace has a lot of productivity benefits. It offers a conducive environment that allows your team to focus and concentrate on tasks with few distractions. Office workspaces also foster collaboration while providing flexibility to allow employees to choose their most productive time to work. Unfortunately, due to cost factors, renting a traditional office space is out of the question for many companies and businesses.
A viable option for startups and remote teams is to work in a co-working space like Quest Workspaces with private rooms. At Quest Workspaces, we are committed to giving you access to a serviced space designed to meet your productivity needs.
Our private offices are equipped with all amenities you need to do more with less.
Contact us today to schedule a tour in a location near you.
---