6 Surprisingly Effective Ways to Empower Attorneys Who Work Remotely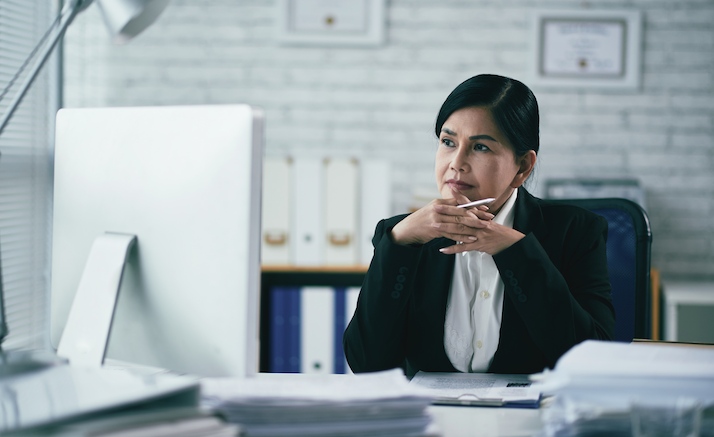 6 Surprisingly Effective Ways to Empower Attorneys Who Work Remotely
Remote working for lawyers, when you look at it closely, isn't an implausible idea, after all. Legal professionals are even looking at remote work as a long-term option to protect their families, clients and their communities, as the pandemic subsides.
While working remotely as an attorney or a legal professional may seem a nice perk, its approach may be too challenging for the demands of the age-old profession. But the new normal demands that businesses and organizations keep their staff out of the onsite office — as much as possible.
Challenges of Remote Working for Lawyers
Whether you have considered working remotely as a legal professional, possibly with dreams of touring the world or are looking at it for the very first time, one thing is clear: it has inherent challenges you will need to overcome to make it meaningful and productive.
Here are some challenges of working remotely as a lawyer:
1. Overburdening IT Teams
One issue your company will be facing will be a stretched IT team as it struggles to set up systems to make remote working possible. The IT team will have extra work setting up and monitoring the IT infrastructure needed for remote working.
For example, the team will need to ensure the hardware and software needed to make applications, such as Zoom or Microsoft Teams, are in good working order. Also, the IT team has to be on the lookout for any emerging issues, including network connectivity.
2. Cybersecurity Issues
Cybercriminal activity has increased in recent years as hackers target all organizations regardless of their size. They are especially interested in small businesses which have no robust cybersecurity measures because they lack sufficient resources to equip their in-house IT teams.
Working remotely increases the number of endpoints that hackers may exploit to break into your data systems. You may need to invest substantially to secure all your endpoints.
3. Challenges to Company Culture
As everyone works from remote locations in private workspaces, you are likely to lose touch with each other. You will no longer enjoy such things as shared breakfast or lunch where you can share ideas, get to know each other better, and contribute towards the common goal of the legal firm.
Ways to Empower Legal Professionals Working Remotely
There are ways to counter the challenges facing lawyers who want to work from a remote location. You can mitigate these problems by empowering every member of your remote team, so they can increase efficiency and productivity.
Here are some ways to empower legal professionals working remotely:
Set up remote access to documents and cases: Lawyers and other legal professionals can transition seamlessly to private offices or meeting rooms with their clients remotely if they can access important documents and case data remotely.
Communicate changes to both clients and staff: Let everyone know you are moving to a private office workspace to avoid creating confusion such as missed appointments as clients may not know where to find you.
Get reliable network infrastructure: The best offices have reliable network infrastructure for efficient internet connectivity. If you are wondering where to start, you could consider Quest Workspaces, which recently signed a new 10-year lease deal at the prestigious

48 Wall Street

Ensure a positive remote experience for clients: Be sure you have everything in place for a perfect remote experience for your clients. For example, ensure you have sufficient lighting in your private office for virtual meetings through Zoom or Microsoft Teams.
Secure communication with clients: Enforcing confidentiality and integrity of your client communications can be a great challenge working remotely. But you can ensure you use the latest encryption technology to prevent unauthorized persons from eavesdropping in on your communications.
Be accessible by phone: You still need to

be available on phone

for emergencies, or cases that require an immediate response. While the network infrastructure can take care of all your online needs, don't switch off your phone because some clients may not have the patience to look for you on online platforms.
---
At Quest Workspaces, we ensure your transition to remote working is as seamless as ever through our exclusive and excellent private offices in a location near you.
You can trust us for well-furnished office workspaces, with all the facilities you need to push your career to the next level.
Please contact us today for more information.
---
Quest Workspaces supports a safe, undisrupted and compliant work environment. Our workspaces focus on private offices with onsite support that enables social distancing, and also offer virtual office packages and remote services to keep your business moving forward from your home or Quest office. Contact Quest today to find a flexible solution that works for you, and discuss how to benefit from our services while also complying with local COVID-19 mandates.

Call us at 800.268.1051 or email solutions@questworkspaces.com