How You Can Use Technology To Help Your Business Beyond COVID-19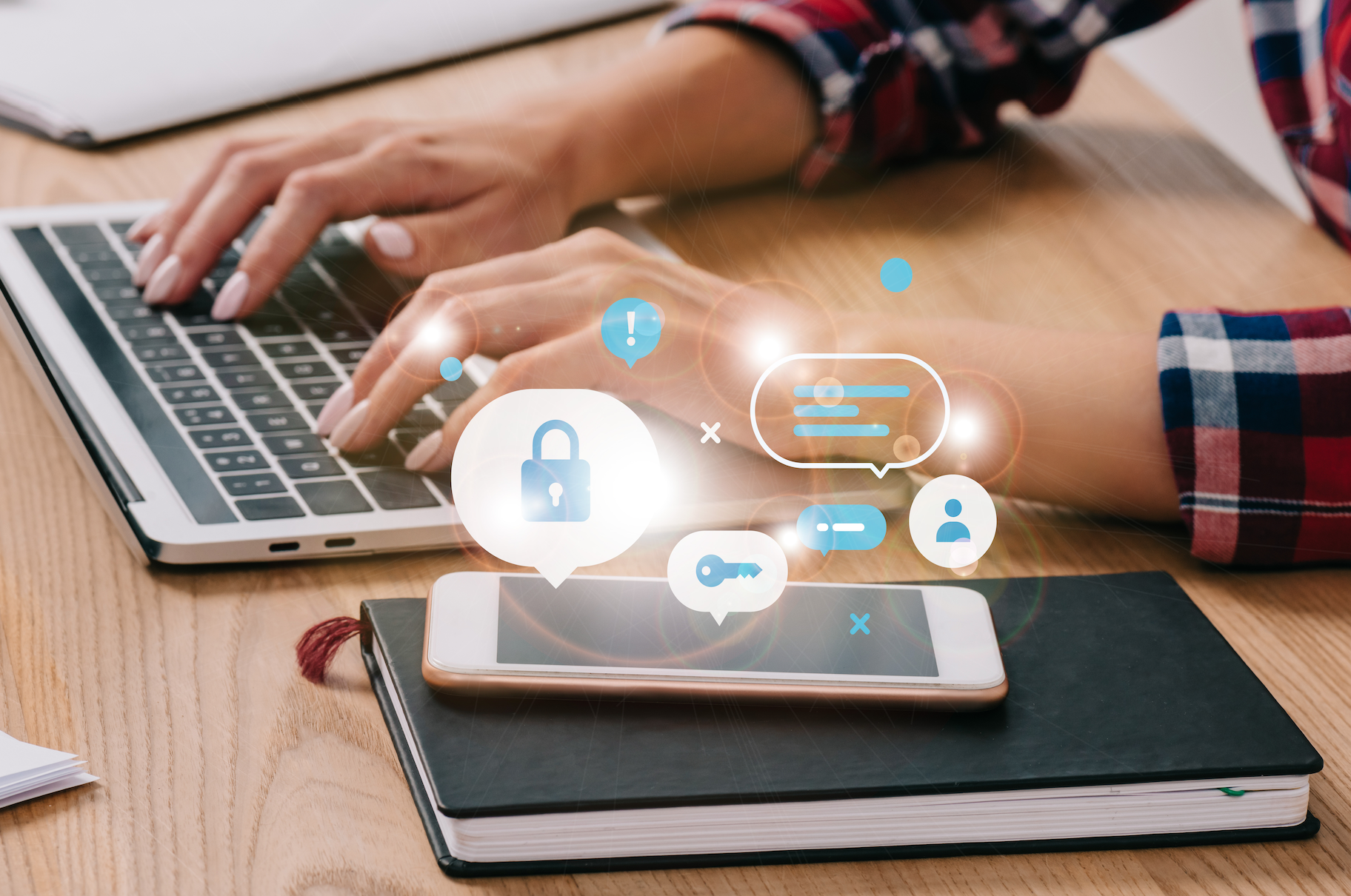 How You Can Use Technology To Help Your Business Beyond COVID-19
Technology can be your best friend or feared nemesis. Befriending technology can become one of your greatest assets to make your life easier and your business grow beyond COVID-19.
You may be surprised at how much you can save by getting back to business in a fully-supported private office workspace, and also have access to the latest technology. Quest Workspaces recognizes the opportunity to save businesses significant dollars by providing great technology along with a private office solution (and great staff to make sure you're never alone when your best friend becomes your nemesis!)
Here are some of the services we offer in our private offices:
PC and laptop management
Server management
High-speed shared Wi-Fi
If you are looking to leverage technology to propel your business to the next level of growth and beyond COVID-19, make the following considerations:
1. Move your business to the cloud
Forbes reports that about 90% of businesses have migrated their operations to the cloud, and it's for a good reason. The cloud offers more flexibility to work from anywhere, especially from home, or any other remote location since it makes your data and applications available on any platform and device as long as it can connect to the web.
At Quest Workspaces, we provide the latest technology to help you manage all your cloud computing needs. For instance, you will get access to high-speed Wi-Fi in any of our meeting rooms or offices. It helps you access your cloud services conveniently and with speed.
2. Find your tribe
You also need to collaborate with like-minded entrepreneurs to help your business beyond COVID-19. Collaboration helps your business to grow in the following ways:
Connecting with more influencers who can bring more customers to your site
Helps you gain more referrals among your community of professionals
Generating more leads from top professionals through connections made in a private shared office
The mutual passion generated when you interact with other professionals and share ideas can be a source of inspiration
Technology without a human aspect to it may not take your business anywhere. You need to collaborate with other professionals to make maximum use of technology to drive your business to higher levels of profitability.
3. Adopt reliable cybersecurity measures
Technology can be your biggest nemesis if you don't adopt reliable cybersecurity measures. Cybercrime is on the rise, and you have to do everything to keep your data and systems out of the wrong hands. You are probably aware that cybercriminals are now targeting any institution, including small- and medium-sized businesses.
Security applications we enforce at Quest Workspaces include:
Microsoft Exchange Server maintenance and administration: This is especially important, following the recent reports of hackers exploiting vulnerabilities in this email software
Active malware protection automated data backup: Keep your data safe and secure from malware
User account security: Enforce such features as multi-factor authentication to secure logins




4. Upgrade your software and hardware
Adopting the latest technology means constantly updating and upgrading your software and hardware. But using our virtual offices or office workspace saves you the costs of upgrading your IT infrastructure because they are already equipped with modern computer and server systems. These systems are up to date with centralized software management, Microsoft application support, and priority on-site support, among many other services.
5. Embrace business intelligence
Business intelligence will help you make smart decisions regarding critical areas of your business, including cutting overhead, finding new growth opportunities, and improving your performance. To make use of business intelligence, you need a private office, virtual offices or meeting rooms with efficient and reliable IT systems.
If you utilize any of our facilities in a location near you, you will have access to computer systems and other infrastructure that will allow you to harness Big Data, and use it to grow your business. It will track, store and process customer behavior, and help you determine the areas you need to improve to fulfill the needs of your clients.
---
Quest Workspaces has your back when it comes to leveraging technology to grow your business beyond COVID-19. Our private offices are fully furnished with the IT systems you need, and provide a perfect environment for team building and meeting new friends. Contact us if you need more information.
---
Quest Workspaces supports a safe, undisrupted and compliant work environment. Our workspaces focus on private offices with onsite support that enables social distancing, and also offer virtual office packages and remote services to keep your business moving forward from your home or Quest office. Contact Quest today to find a flexible solution that works for you, and discuss how to benefit from our services while also complying with local COVID-19 mandates.

Call us at 800.268.1051 or email solutions@questworkspaces.com