This Design-Conscious Co-working Space with a Resimercial Concept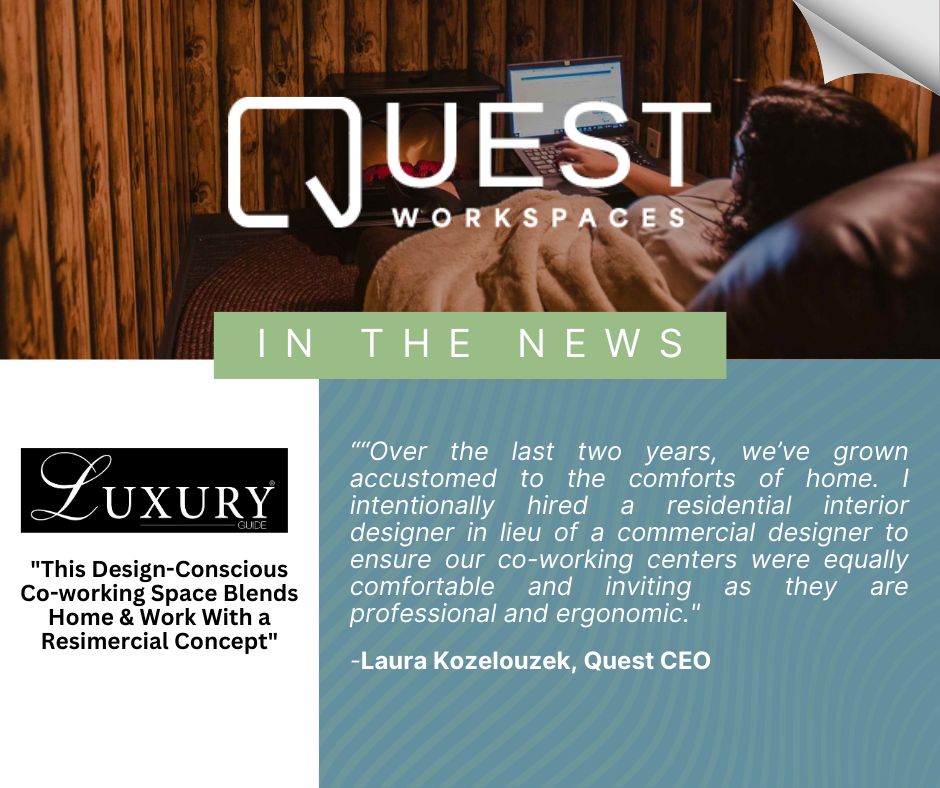 This Design-Conscious Co-working Space with a Resimercial Concept
As co-working spaces grow in popularity, the largest woman-owned shared workspace company in the country is leading by design. CEO and Founder of Quest Workspaces, Laura Kozelouzek, brings elements of residential design into commercial office spaces, embracing a hybrid, "resimercial" approach that promotes comfort, community, in-person collaboration and creativity alongside productivity to entice workers to the office.
The hallmark of "resimercial" design breaks down the barriers between work and home – think French country-style kitchens, rustic cabin decor, bistro tables nestled into alcoves with sunset views, exposed brickwork and masonry, elegant wallpapers, natural lighting and tufted seating which can all be found throughout Quest Workspaces' 12 locations in South Florida.
The amenities at each center range from meeting rooms to co-working areas and private rental offices to suit any need. For example, The Quest "Lake House" room offers a warm, private space, equipped with a leather recliner, a faux deer head placed in the wall, and a fireplace to enhance the mood with ambient lighting- making it irresistible to cozy up with a laptop or good book.
Click here to check out the full article
---